Chia Wants to Be a Player in the NFT Gaming Space. Can It Catch Up?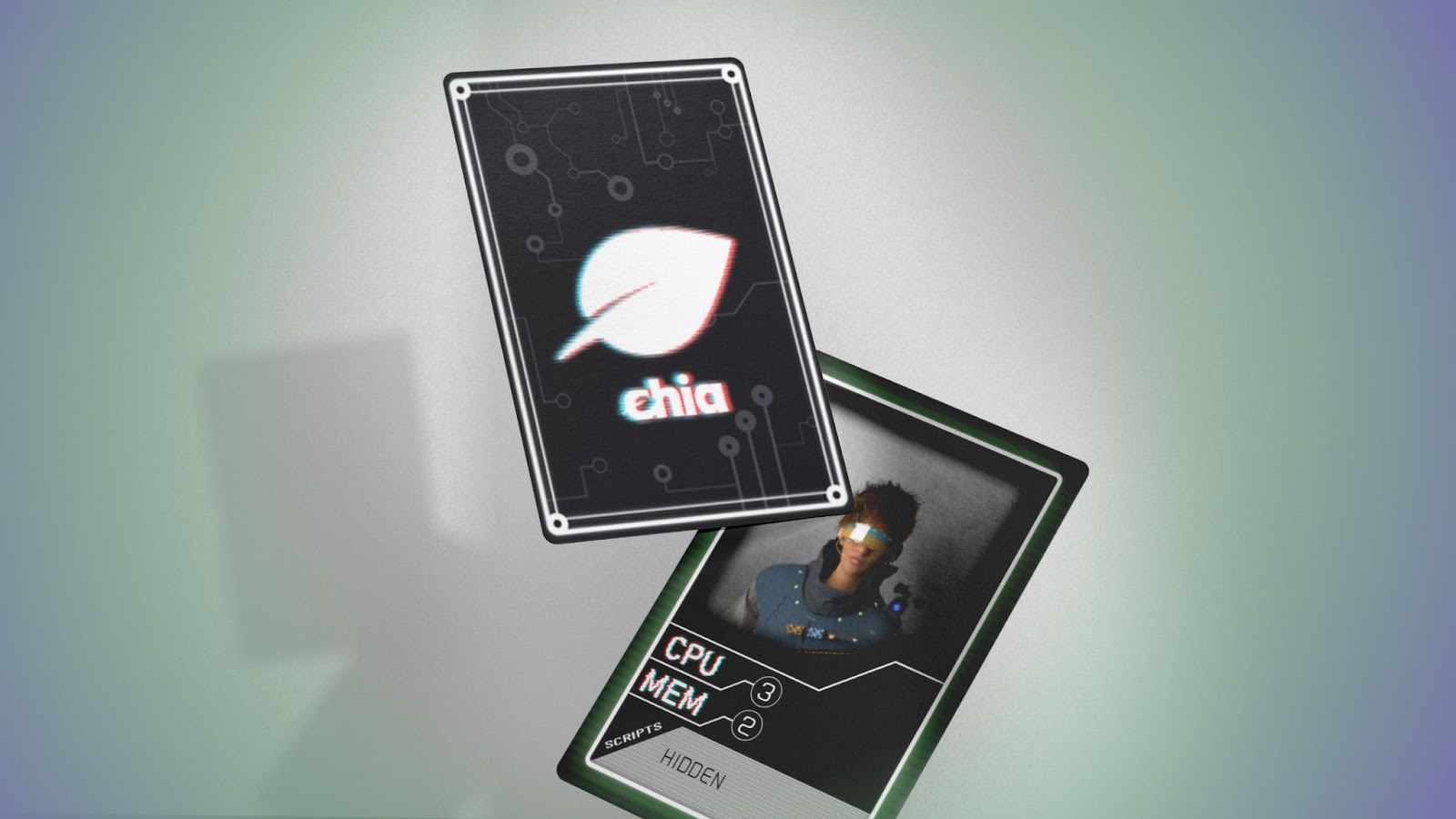 The Web3 game industry is growing on blockchain networks like Avalanche, Solana, Polygon, and even the newly-launched Sui. One platform you don't find on that list is Chia, the novel storage-based blockchain network—but that may soon change.
Last week, Chia Network—which recently signaled plans to go public—launched what it's calling the Chia Open Digital Economy (CODE) framework, which is infrastructure and tooling designed to power an open metaverse of games and applications that use interoperable assets.
Alongside that initiative, Chia will launch a proof-of-concept trading card game on May 19 called ChiaTCG, which will support all NFTs currently on Chia and turn them into playable cards.
Introducing the Chia Open Digital Economy (CODE) framework - a tech infrastructure enabling an open metaverse!

CODE is designed to bring better protection, increased interoperability, & broader connectivity across digital economies: https://t.co/OLttyEsX1Z 1/4

— Chia Network (@chia_project) May 4, 2023
Leading the gaming push is Richard Tsao, Chia Network's Chief Metaverse Officer, who spent two decades working for giants of the gaming industry—from Microsoft back in its early Xbox days to Ubisoft branches in China and eventually League of Legends creator Riot Games.
Tsao told Decrypt that it was at Riot Games that he recognized the need for an open ecosystem of tradable assets that are truly owned by players. He said that he tried to pursue the concept while at the company, but that it ultimately "didn't work"—he couldn't find traction for the idea at a large studio with its own thriving, closed ecosystem of assets.
Ultimately, he set up shop at Chia and is now leading its push to adapt the blockchain network to better support games.
Created by Bram Cohen, inventor of the BitTorrent protocol, Chia uses a unique "proof of space and time" consensus mechanism that's secured by users' storage space, rather than requiring high-end computers and immense amounts of energy like Bitcoin's network does.
Tsao sees potential advantages to Chia's gaming plan compared to other blockchain networks. Notably, the NFT1 token standard pairs with Chia's Offers system to enable peer-to-peer atomic swaps without the need for a marketplace or an escrow smart contract in the middle. It's a nuanced variation that Tsao believes is a meaningful differentiator.
Broadly, however, it appears that Chia's gaming ambitions are still very early. Chia Network has a plan and a proof-of-concept game demo, but these are only first steps.
By the end of the year, Chia hopes to release a white paper and finalize code to enable interoperability between future games, as well as create an "abstraction layer" that makes it easier for developers to build games atop the network.
What if you could build a Web3 game, using ALL existing NFTs?

BOOM, ChiaTCG... IT... JUST... GOT... REAL!

Now all NFT owners will get playable pieces in your new game!https://t.co/TD4HPf2QOa pic.twitter.com/lmfPSZiFef

— Chia Pizza 🌱🍕 (@chia_pizza) May 7, 2023
AChiaTCG is simply designed as a "very generic, proof-of-concept" game that could support any NFTs on the network, Tsao explained, giving all projects and communities an opportunity to see how their assets could function within a game. It's a two-player cooperative experience designed as a "starting point" for creators, he said.
But Ethereum NFT-based trading card games like Gods Unchained and Skyweaver have been online for years, and some of those aforementioned blockchain networks have numerous live games with many more in development. Chia's NFT market is much smaller than platforms like Ethereum and Solana, as well, given that it just started taking shape last year.
Chia is starting behind the pack, in other words—way behind the pack. But Tsao believes that its infrastructure will be appealing to developers, and that the network can unlock true functionality around the interoperability premise that has largely been a pipe dream in Web3 gaming to date. It just may take some time to get there.
"We don't profess to be game developers. We're great technology developers… who really want to make the use case of metaverse gaming come alive," said Tsao. "So we will partner with experienced game developers to provide that tech—and they'll provide good games."
Manage all your crypto, NFT and DeFi from one place
Securely connect the portfolio you're using to start.