I Asked ChatGPT for 25 Cryptos to Sell. Here's What It Recommended.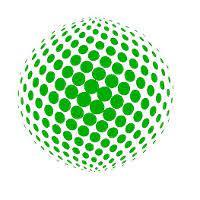 Previously, I had asked the AI chatbot for its top 10 cryptos to buy for a high-growth outlook. I was not disappointed by the software's answer. It provided not only a list of cryptocurrencies that many would probably agree with, but it did so with great detail.
What I found most surprising about the ChatGPT bot is that, unlike many crypto-evaluating tools, it doesn't lean solely on the qualitative. Most of the time, investment analysis tools stick to market capitalization, chart comparisons and the like. AI, however, gives investors a new dimension with qualitative assessments as well.
ChatGPT Evaluates Cryptos With Six Basic Measures
In laying out the cryptos to sell list I tasked ChatGPT with creating, the AI uses six basic measures. These include adoption, market cap, developmental activity, technical issues, roadmap and competition.
Of the six, only market cap and adoption really qualify as quantitative methods of analysis. Otherwise, the AI uses measurements one might use when perusing a project's homepage or whitepaper. The bot scopes out whether or not the project is active regarding new development. It takes into account the plans for the future of the crypto, and whether or not the project has to compete against other similar projects.
Most impressive is its evaluation of technical issues. ChatGPT said it was looking for "any technical issues or security vulnerabilities that the cryptocurrency has faced in the past or present." This could prove to be wildly useful to investors who are researching cryptos with the tool. We are at a point in the crypto world where security flaws are perhaps the biggest concern with the viability and long-term success of a project. The fact that the bot can comb through a project for any sort of threats, then, is very helpful.
Cryptos to Sell, According to ChatGPT
Without further ado, these are the 25 cryptos to sell, according to data from ChatGPT. It's worth noting that the bot explicitly states that it cannot make specific financial advice for users. It advises users with each response to conduct further research into projects before making their own decisions. That being said, here they are:
XRP (XRP-USD)
Stellar (XLM-USD)
EOS (EOS-USD)
TRON (TRX-USD)
Bitcoin SV (BSV-USD)
Bitcoin Gold (BTG-USD)
Bitcoin Diamond (BCD-USD)
Dogecoin (DOGE-USD)
NEM (XEM-USD)
ICON (ICX-USD)
MaidSafeCoin (MAID-USD)
BitShares (BTS-USD)
Stratis (STRAT-USD)
Siacoin (SC-USD)
Augur (REP-USD)
Golem (GLM-USD)
Bytecoin (BCN-USD)
Verge (XVG-USD)
IOTA (MIOTA-USD)
Komodo (KMD-USD)
Pundi X
Dent (DENT-USD)
Waves (WAVES-USD)
Zilliqa (ZIL-USD)
Steem (STEEM-USD)
Flaws Apparent in ChatGPT Cryptos to Sell List
It's quite impressive that the AI can pull together such a list. With each pick, the bot provided me with a brief explanation of each project, as well as its reasoning for avoiding or selling each asset. However, some very obvious flaws should make one think twice before heavily considering any sort of transaction.
First of all, ChatGPT AI's dataset isn't the most up-to-date. Judging by the responses, it appears that the AI doesn't have much data after mid-2021 (this tracks with OpenAI's FAQ on its dataset). While it talks about the surge in DOGE popularity — which occurred most prominently in 2021 — it also mentions certain projects like Zilliqa never passing their 2018 highs. Obviously, we know that ZIL did, in fact, pass its 2018 high back in October of 2021, and again since then.
While it did a good job of picking projects which are still traded, at least some nowadays, it did pick one project — Pundi X — which phased out the crypto it listed and launched another one.
Lastly, while it did pick some "hot take" picks like XRP, XLM, and TRX, only seven of the 25 are top 100 cryptos by market capitalization. Many of the projects are very small in size, which, while the AI is correct in assuming they will be more volatile than top coins, doesn't make for any wildly insightful suggestions. Most people would already be skeptical of many of these cryptos.
So, while ChatGPT posts some intriguing insight into the crypto world, and offers robust analysis, it might not be the best tool for financial research just yet. Still, it offers a pretty exciting outlook for what it could do in the future.
On the date of publication, Brenden Rearick did not hold (either directly or indirectly) any positions in the securities mentioned in this article. The opinions expressed in this article are those of the writer, subject to the InvestorPlace.com  Publishing Guidelines.
Brenden Rearick is a Financial News Writer for InvestorPlace's Today's Market team. He mainly covers digital assets and tech stocks, with a focus on crypto regulation and DeFi.
More From InvestorPlace
Manage all your crypto, NFT and DeFi from one place
Securely connect the portfolio you're using to start.