StrongNode Edge Announces New Product Release, As Its Token Gets MEXC Listing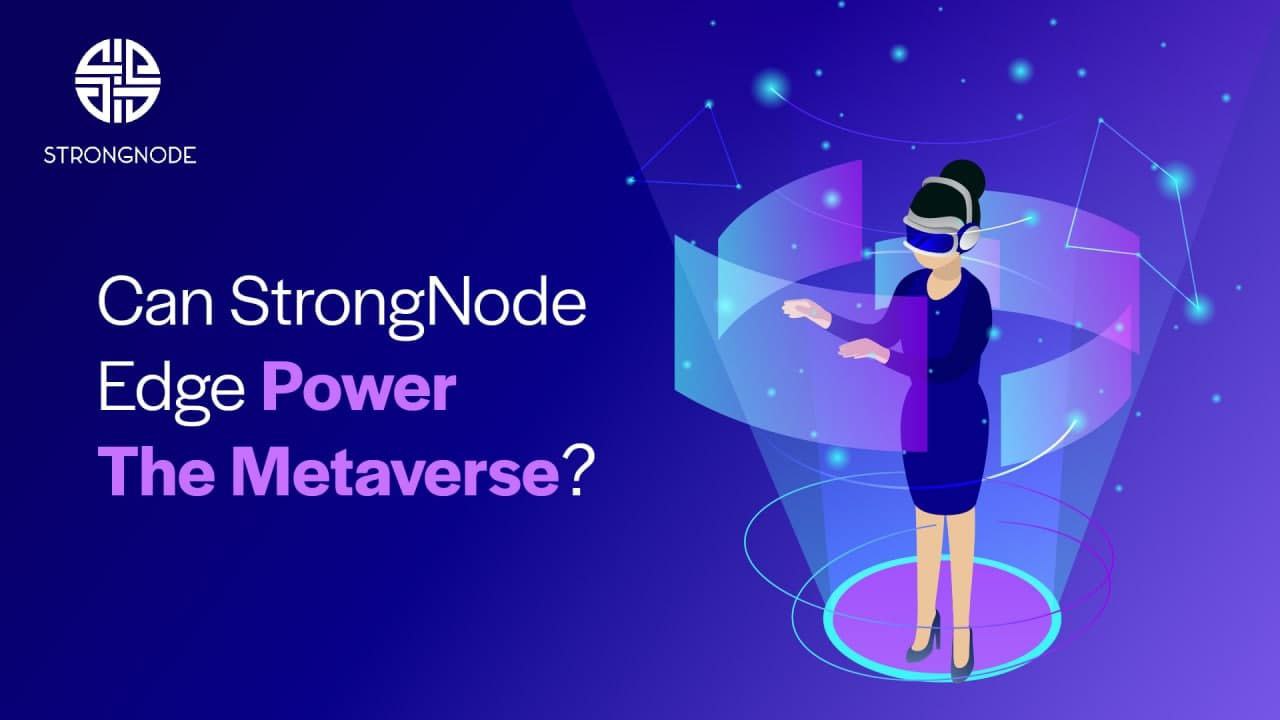 Edge computing startup, StrongNode Edge, is excited to announce the release of its upcoming product, dVPN. dVPNis a decentralized Virtual Private Network designed for Edge Users, where they have access to the decentralized VPN services. 
According to the team, dVPN will be launched next quarter. Users intending to access the services must sign up with their StrongNode ID and complete the KYC form to discourage malicious users. dVPN is the first of many products that the innovative computing network will release this year.
Meanwhile, the team is also happy to announce the listing of its native token $SNE on CEX exchange MEXC. SNE token has various utilities that power the ecosystem, including purchasing services and rewards. 
The centralized exchange will also host a trading competition to celebrate SNE listing, with $40,000 worth of SNE tokens up for grabs. Users will be able to stake SNE tokens for rewards. The listing date is scheduled for March 14, 2022, at 15 UTC. 
Harnessing and Providing Unused Compute Resources to Enterprises
StrongNode Edge leverages the power of blockchain technology to provide unused compute resources to businesses, enterprises, and companies. As a scalable and secure node technology, StrongNode Edge is creating a decentralized global network of shared computing resources that will power enterprises and businesses.
The global need for unsurmountable speeds in transactions and data processing is at a record high. It's reported that billions of computing resources are idle, lying fallow in smartphones, laptops, consoles, and computers. With demand for computing resources and transaction speed constantly increasing, StrongNode came up with a scalable and secure infrastructure-as-a-service model powered by blockchain to enable enterprises in various sectors to access these latent cloud computing resources. 
By harnessing and distributing idle computing resources to power companies globally, StrongNode has created the supply to address the growing demand. According to the team, the blockchain solution efficiently optimizes large-scale data, CPU/GPU, data storage, RAM, and network bandwidth to automate workflow without compromising scalability.  
Incentivisation and Earning Model
According to the team, the protocol aims to drive new economies by creating a symbiotic relationship between Edge Customers, Innovators, and Seeders with incentives. Edge Customers are the enterprises and businesses (the demand). 
The Seeders are individuals that contribute their untapped resources to the protocol, and in return, they get paid in SNE tokens. On the other hand, the Innovators are content creators that provide and use computing power from the network. They spread the word about StrongNode Edge Technology. 
The SNE token empowers Node Seeders to earn in multiple ways. Aside from earning by contributing computing resources to the Network, Seeders can earn by staking the SNE token and providing liquidity to support projects. Staking also gives Seeders governance voting rights. This implies that token holders will have a say on certain decisions and contribute to the growth of the Network.
So far, StrongNode Edge has completed its first private and public funding rounds on TrustPad, Starter, and BullPerks, smart contract audits, and has listed SNE on Polygon's QuickSwap. In addition, it has added liquidity and staking/farming. Soon, the protocol will bridge from its parent Polygon chain to other blockchains to allow the communities to access the benefits and technological features StrongNodeNetwork offers. 
Disclaimer: This article is provided for informational purposes only. It is not offered or intended to be used as legal, tax, investment, financial, or other advice.
Manage all your crypto, NFT and DeFi from one place
Securely connect the portfolio you're using to start.