Polygon (MATIC) Crypto Price Balloons 60% in a Week Ahead of New Product Rollout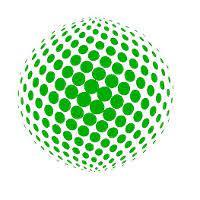 Polygon is the network users are turning to in the wake of Ethereum's low transactability. While the major layer-1 network is only capable of processing a few dozens transactions at a time at best, Polygon boasts hundreds, sometimes even thousands of transactions per second. It also easily beats out Ethereum's huge fees. While users can expect to pay $50 for token swaps at peak activity times, Polygon users pay only a couple of cents at most.
The network dedicates itself to making Ethereum more convenient for the end-users. It has been wildly successful in this role; the MATIC crypto is the 12th-largest in the world, boasting a $7 billion market capitalization. Nearly $2 billion in assets are locked on the Polygon chain thanks to its users.
And as Ethereum's Merge edges closer, Polygon is seemingly bearing the benefit. Last week, developers promised the upgrade will occur in mid-September. This being the sixth delay for the upgrade, it's up in the air whether they are truly serious.
However, Ethereum users seem to believe the update will happen on time. The excitement of the announcement reversed ETH's bearish trend and brought prices up over 30% since the news broke. Polygon, being such a closely-related project to Ethereum, saw a 30% boost as well. But there's a much larger catalyst driving an even bigger price hike for MATIC, by way of a recent announcement.
Polygon's MATIC Crypto Soars on ZK-Rollup News
Polygon remains on the cutting edge of blockchain scaling solutions — that's how it has retained its dedicated user base. This week, the network is adding another new technology to its repertoire, allowing it to continue pushing up the MATIC crypto.
The news comes from a pair of announcements Polygon made last year. First, it acquired the Hermez Network, then it purchased Mir. These companies specialize in a unique blockchain tool: the zero knowledge (ZK) proof.
ZK proofs allow a user to prove the validity of a transaction to a validator without actually having to reveal the data within that transaction. This allows the transaction to be validated while keeping it completely private to those transacting the funds. ZK-rollups, then, are a technology which allow one to "roll up" many of these transactions into a single transfer of data.
It's a very complex technology that has largely not been implemented on a wide-scale level. Polygon is changing that today as it announces an Ethereum-compatible ZK-rollup scaling option for users is coming soon. Called zkEVM, the new product will be the first-ever zero-knowledge scaling solution available to Ethereum users, allowing them not only faster and cheaper transactions, but more private ones, too.
In preparation for the release of this product, Polygon will be launching zkEVM on a test network this summer, and the full-scale public launch will come in 2023. The announcement bookends a period of vast growth for the MATIC crypto, even during bear market woes. The coin is up nearly 60% over a seven-day period. Today, the coin is trading down by about 7.5%.
On the date of publication, Brenden Rearick  did not hold (either directly or indirectly) any positions in the securities mentioned in this article.  The opinions expressed in this article are those of the writer, subject to the InvestorPlace.com  Publishing Guidelines.
More From InvestorPlace
Manage all your crypto, NFT and DeFi from one place
Securely connect the portfolio you're using to start.