Presale King, Big Eyes Coin is Set to Outshine Cardano and Avalanche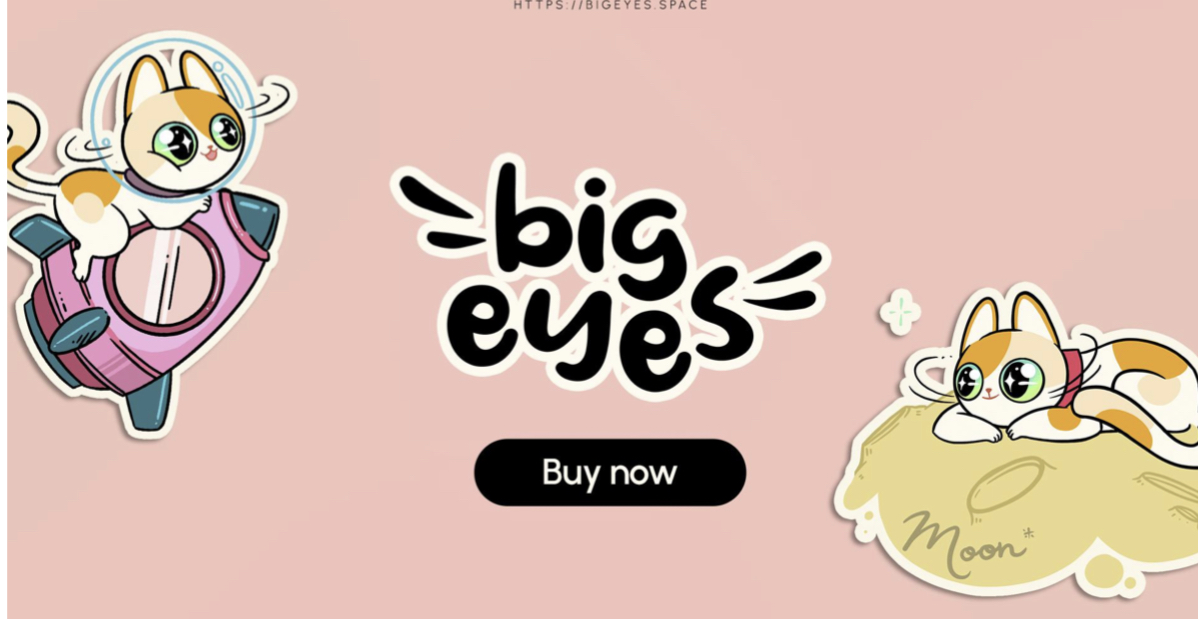 In recent months, cryptocurrency sales haven't been as strong as they could have been, which has had an impact on the market capitalization of many leading coins including Bitcoin (BTC) and Ethereum (ETH). It is challenging for investors to decide which cryptocurrency to invest in due to the ambiguity surrounding crypto currencies. There is something to look forward to in the cryptocurrency scene, though, with altcoins like Big Eyes (BIG) trending in the last few weeks. 
The newest cryptocurrency to enter the market is called Big Eyes Coin (BIG). Since its initial presale in August, the meme coin has continued to make headlines. Big Eyes Coin is currently on its third presale and has made almost $4 million. One of the finest choices for investors will be the coin based on Ethereum. Keep reading to see what the token has in store for investors.
Cardano (ADA) The Public Blockchain Platform 
Cardano (ADA) is a decentralized public blockchain platform. It is the third-generation cryptocurrency after the first- and second-generation coins, Bitcoin and Ethereum. Developers of the Cardano (ADA) platform are putting a lot of effort into expanding the platform's use cases. The native cryptocurrency of the Cardano network, ADA, is presently ranked eighth on CoinMarketCap. Even though the platform presently handles more than 80,000 transactions each day, there is room for growth. 
Cardano (ADA) is a blockchain platform for smart contracts that is scalable, flexible, and adaptable. It enables the development of a number of decentralized financial applications, new cryptocurrencies, games, and other software. Despite recent declines in the crypto market, Cardano (ADA) has remained one of the most popular altcoins.
Avalanche (AVAX) The Well Known Blockchain Platform 
Avalanche (AVAX) is a well-known blockchain platform that makes the ideal environment for private blockchain networks and decentralized applications (dApps). Avalanche (AVAX) can process up to 6,500 additional transactions per second (tps) without compromising scalability. One of the few blockchain networks that can compete with Ethereum in terms of speed and performance is Avalanche (AVAX). 
Avalanche (AVAX) has three built-in blockchains, each of which serves a particular purpose. The Exchange Chain on the Avalanche network enables money transfer and receipt (X-Chain). The Contract Chain (C-Chain) and Performance Chain (P-Chain) are two others. Its own cryptocurrency, AVAX, is crucial to its operation because it makes it possible to perform several operations such transactions, network management, and staking.
Big Eyes (BIG) The New Meme Coin 
Big Eyes Coin (BIG) is a community-driven initiative that makes use of NFT technology and a mascot with a cat motif to enhance wealth in DeFi. Every season, this project with a cat motif focuses the neighbourhood by offering NFT and token rewards. NFT technology is the true growth engine for this endeavour. Numerous contests are held by Big Eyes Coin (BIG), including the present Gleam contest, where anyone can win $250,000. Big Eyes Coin (BIG) will increase its investor base through competitions, and 5% of its total token supply will be allocated to marketing and media attention. The marketing is already working, as can be seen. 
A sizable group that enjoys having fun and exchanging internet memes is well recognized for Memecoins. Given the involvement of the project's stakeholders in the DAO, the community can produce the drive needed to elevate Big Eyes Coin to incredible heights. Big Eyes Coin has created a community through social media that enables the growth of a narrative. Due to the project's intense community focus and quick development, there has been a lot of hype surrounding it. The opportunity to purchase the token is limited as the Stage 3 presale draws to a close. To gain the bonus tokens, use the code: BUYEYES497
Big Eyes Coin (BIG)
Presale: https://buy.bigeyes.space/ 
Website: https://bigeyes.space/ 
Telegram: https://t.me/BIGEYESOFFICIAL 
Disclaimer: This is a sponsored press release and is for informational purposes only. It does not reflect the views of Crypto Daily, nor is it intended to be used as legal, tax, investment, or financial advice.
Manage all your crypto, NFT and DeFi from one place
Securely connect the portfolio you're using to start.