Midas.Investments Migrates to Ethereum to Build a More Robust Ecosystem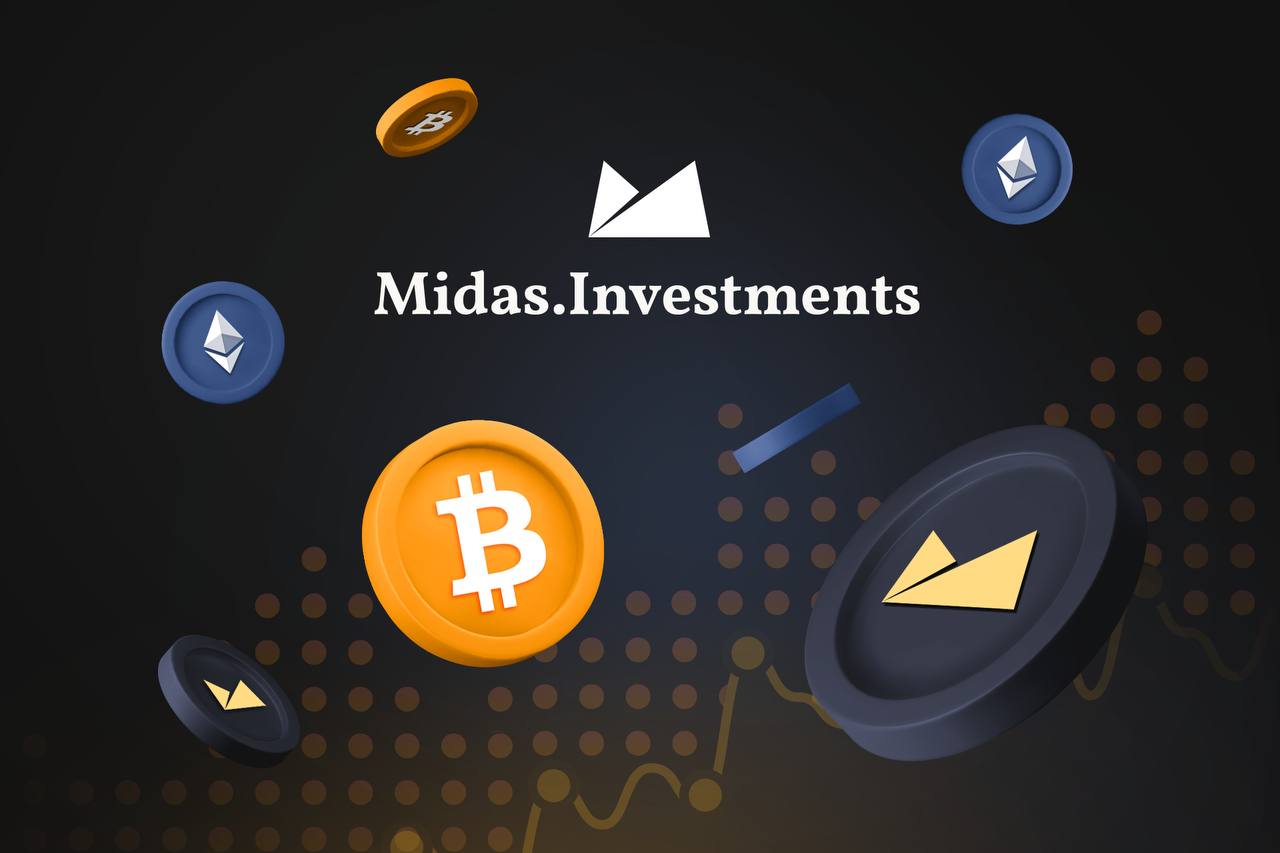 Midas.Investments, one of the functional CeDeFi platforms in the Web3.0 ecosystem, has recently migrated from the Fantom blockchain to the Ethereum Network. 
The move signifies the platform's bold decision to build a more robust ecosystem with enough capacity to service the platform's growing user base.
Why switch to Ethereum?
Ethereum is the pioneering smart contract blockchain network. It has a robust ecosystem of over 3000 decentralized applications (DApps), and over 500 platforms offering decentralized finance services on the blockchain.
While Ether, the network's native token, has slumped in price compared to its peak in November last year, the protocol has the second largest market capitalization pegged at $183 billion at the time of writing. It also has the largest Total Value Locked (TVL) among its peers, pegged at $31 billion per data from DeFiLlama.
Upon the migration, Midas will be able to boost liquidity, enhance the utility of the MIDAS token for the benefit of all its users, and interact with more DApps while still maintaining good energy efficiency, considering the PoS nature of the protocol.
 "Given the active development of the Ethereum ecosystem — including the increasing number of decentralized applications and drawing in users and developers — our team has decided to migrate MIDAS from Fantom to Ethereum. This migration will open up new opportunities for the continued development of the $MIDAS token in the DeFi ecosystem, further expanding on its utility,"
said Iakov Levin, the platform's CEO and founder.
Passive income for Web3 investors
While still evolving, Midas.Investments has carved a niche as a reliable platform for Web3.0 investors to earn passive income. The platform harnesses the simple and accessible nature of centralized finance and the innovation that decentralized finance offers to deliver value to its users. 
With such customized products as fixed yield strategies, automated portfolios, and CeDeFi strategies, other users in the Ethereum ecosystem can also benefit from the innovation that Midas has built its business ideologies on over the years.
"Since the launch of the MIDAS token in September 2018, our team has worked incessantly to improve its utility and integration into Midas' suite of products and the DeFi ecosystem," Levin added. 
Building on the Midas.Investments Positive Growth Track
Midas.Investments is present in its innovation to serve every one of its users. The upgraded platform's token has several benefits it offers its holders, including staking, Midas Boost Tiers, Payout Split, liquidity, and governance. 
As an ERC-20 asset, the new MIDAS token will continually serve as the protocol's utility coin and a governance asset for future products the platform will introduce. Besides helping holders to boost returns on fixed yield strategies, Midas plans to develop a DeFi platform where users can make proposals for tokenized CeDeFistrategies and partnerships for community voting.
Meanwhile, the MIDAS token is on the rise, with a market cap of over $100 M, and the number of users who stake it on the platform is more than 6,900. The total amount of staked funds in USD equivalent on the platform is about 70 million USD (more than 1.8 million MIDAS tokens).
Per the migration period, current MIDAS token holders will not need to take any action,  as Midas developers will handle all conversions from Fantom to Ethereum on the backend. According to the platform's representatives, the migration is on schedule. 
To keep up with the latest news, visit the official website or follow Midas.Investmentson Twitter or Discord.
About Midas Investments
Midas.Investments is a custodial CeDeFi crypto-investment platform offering market-leading yields on an array of cryptocurrencies, including BTC, ETH, and USDC. Its key mission is to provide a hybrid custodial solution for investors seeking to optimize their crypto investments, generate passive income and build a strong portfolio. To achieve this, Midas.Investments combines a level of central management with decentralized finance (DeFi) solutions, resulting in the utility called centralized DeFi(CeDeFi). 
Through the platform, users get access to a vast range of crypto-assets, swap features, and yield-automated portfolios, which makes Midas the go-to place for those wishing to build a robust yield-generating portfolio. 
In under four years since its launch, Midas.Investments has attracted more than 10,000 investors worldwide and more than 250 million dollars in Assets Under Management (AUM).
Disclaimer: This article is provided for informational purposes only. It is not offered or intended to be used as legal, tax, investment, financial, or other advice.
Manage all your crypto, NFT and DeFi from one place
Securely connect the portfolio you're using to start.