Will Plona (PLON) Receive a $500 Million Valuation? How Do Decentraland (MANA) and The Sandbox (SAND) Compete?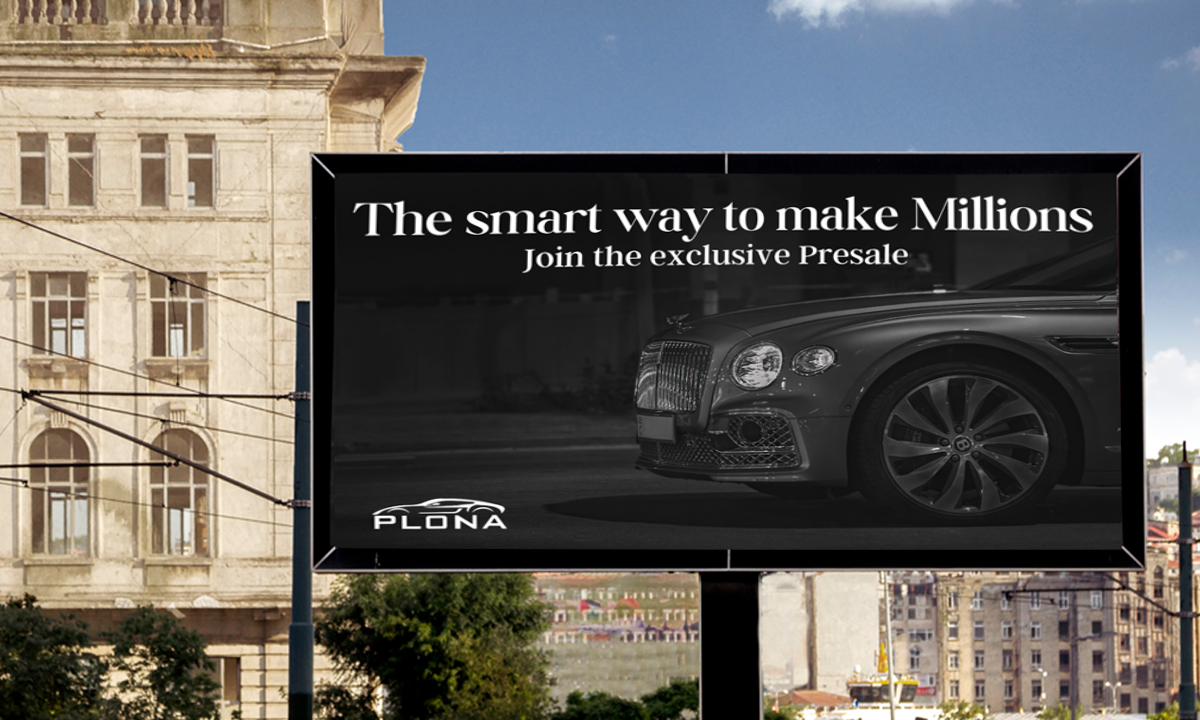 It's not a secret that the Metaverse has taken the cryptocurrency realm to the next level. As the standards for the Metaverse continue to rise each year, experts in the blockchain industry are keen on learning how to utilise and seize every opportunity available to drive the Metaverse to even greater heights. Cryptocurrencies like Decentraland (MANA) and The Sandbox (SAND) have done their best to develop their own metaverses. However, recently Plona (PLON) is going in the opposite direction and gaining the attention of many investors in the process.
Decentraland (MANA) Free-to-Play 3D World is Sinking
Decentraland (MANA) is a crypto Metaverse project that has received many investments throughout the years. These investments were partially brought on by the non-fungible token (NFT) craze, which resulted in substantial earnings, as Decentraland (MANA), the platform's native token, sold exponentially. The Decentraland (MANA) platform provides a free-to-play 3D world available through a desktop browser. In this 3D world, users can create everything from individual buildings and sceneries to huge settlements and space expeditions.
Decentraland (AMA), founded in 2017, is one of the more established tokens in the Metaverse space. Regardless of its recent lacklustre performance, Decentraland (MANA) is still the second-largest Metaverse token in the cryptocurrency market. In the last 24 hours, Decentraland (MANA) has gone down by 7.50%, which isn't its best performance. For a price of $0.6106, this cryptocurrency is leaving some of its investors looking for more options in the Metaverse.
Will The Sandbox (SAND) Stop Growing? 
The Sandbox (SAND) is a unique virtual gaming environment where players may design original games and earn money from them. The Sandbox (SAND) is one of the most well-known platforms in the Metaverse, crypto market, and blockchain industry, completing 100 deals every minute. In the Metaverse, players can use The Sandbox (SAND) tokens to pay for digital items and participate in play-to-earn (P2E) games. Additionally, users have the chance to own anything they acquire through gameplay.
When it comes down to virtual real estate, The Sandbox (SAND) is one of the best options. The Sandbox went down by 8.30% in the past week. However, its price has increased by almost 900% since late last year, currently worth $0.7257. With a live market cap of $1,078,606,584, dropping to 43rd place on the CoinMarketCap, The Sandbox (SAND) might be a hard sell for new-time investors.  
Can Plona (PLON) Takeover the Crypto Industry?  
Plona (PLON) is an Ethereum-based non-fungible token (NFT) collection developed by a group of professional blockchain specialists, pioneering fractional ownership by tokenisation of luxury cars. This method allows investors in the cryptocurrency market to own a portion of their favourite luxury and exotic automobiles.
On Plona's road map, you can see its stage one will involve promoting its presale, a social media debut, and smart contracts. Then on launch day, investors can purchase one Plona (PLON) token for $0.012, and for $29, they can buy a fraction of some of the most exotic cars in the world. Investors will receive parallel-backed minted NFTs championed by actual cars, which are insured and kept in a safe unit for each investment in the Plona (PLON) coin. Cryptocurrency experts believe the Plona (PLON) token can surpass Decentraland and The Sandbox token in the coming years, predicting a 3,000% gain by January alone. 
Visit the following links to learn more about Plona (PLON) and join the presale:
Presale: https://buy.plona.io
Website: https://plona.io
Twitter: https://twitter.com/plonatoken
Telegram: https://t.me/plonatoken
Disclaimer: This is a sponsored press release and is for informational purposes only. It does not reflect the views of Crypto Daily, nor is it intended to be used as legal, tax, investment, or financial advice.
Manage all your crypto, NFT and DeFi from one place
Securely connect the portfolio you're using to start.