NFTs In Real Life: Why Hotels & Events are Starting to Move to the Blockchain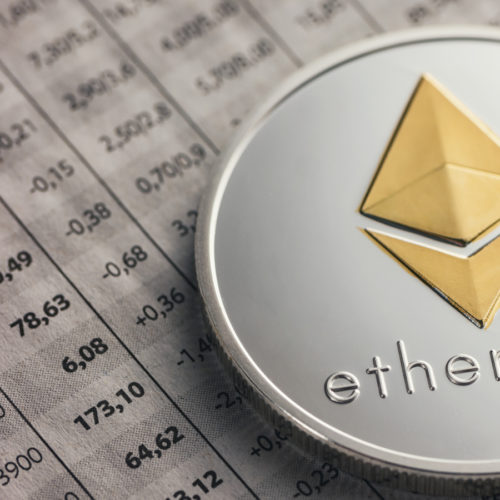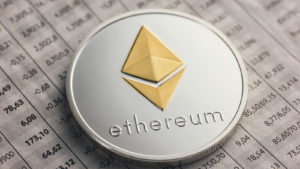 Source: shutterstock
In fact, it's been a record month for Ethereum NFT sales, according to Cryptoslam!
May brought us the launch of the Otherside metaverse - created by Yuga Labs of Bored Apes fame...but built to be interoperable with other popular NFT collections. When Otherside dropped on May 1, Ethereum saw $619 million in NFT sales volume that day alone!
Outside of that, NFT marketplace sales in May are way off their highs from January, although monthly NFT sales are still holding well above 2021 levels, reports The Block.
As for Solana (SOL-USD), NFT sales there briefly beat out ETH NFTs on Tuesday, when Solana got its own version of Ethereum's Mutant Ape Yacht Club.
This is the context for a fantastic use of NFTs that seems to be gathering steam as we move into vacation and conference season: NFT tickets.
These NFTs don't just come with cool art (although beauty is always in the eye of the beholder)... They come with a hotel room or event entrance - often a VIP pass.
Most importantly, NFT tickets offer perks that ordinary ones just don't have. Let's take a look.
Hotel Room NFTs on Pinktada
On Tuesday, The Wall Street Journal ran quite a glowing feature on an NFT startup - probably because it has nothing to do with digital art of monkeys or owls:
"Some resort owners think they have found a way to avoid getting stuck with excess inventory when guests cancel at the last minute.
"It involves converting room nights for sale into nonfungible tokens, or NFTs, that can be bought or sold by hotel guests, similar to the StubHub market for concert and sporting event tickets," writes WSJ's Peter Grant (who normally covers business and real estate, not Bored Apes).
Grant focuses on Pinktada, whose new booking platform seems to be Ethereum-based...and a win-win for hoteliers and travelers! Because you've booked through an NFT on Pinktada, "the sale is final from the point of view of hotel owners, so their revenue is guaranteed whether or not the room is used," notes The Wall Street Journal.
"By using this system, guests can book a room at a discount to what the hotel would charge for a refundable reservation... If travelers change plans, they can use the tokens for other Pinktada hotels or sell them to another traveler in the Pinktada network."
This is, of course, not the ONLY way to re-sell a non-refundable hotel room. For example, you could offload it on RoomerTravel.com. But the site is only going to try and transfer your room to the buyer. Hotels don't always cooperate... And even when they do, you're probably going to sell it for less than you paid. This has gotten RoomerTravel some poor reviews from customers.
However, when you book your hotel stay as an NFT, you buy and sell the NFT at market value. "If hotel prices are rising, you may make money. If hotel prices are falling, you may lose money," notes Pinktada.
Currently you can book rooms through Pinktada in the Dominican Republic and Hawaii. "San Francisco, Bahamas, Cancun, Puerto Vallarta, Cozumel, and more are coming soon!" promises Pinktada's cheery pink website.
VIP Passes to Conferences & Concerts
To bring you The New Digital World several times a week, I try and keep up with crypto conference sessions - as this is where prominent projects and executives like to make major announcements.
I've noticed that these event hosts are starting to sell a higher tier of ticket as NFTs. Most recently, the crypto media outlets Blockworks and Bankless, who held their Permissionless conference on May 17-19 in Palm Beach, FL.
For General Admission to Permissionless, you could buy with crypto or $2,500, and you could go to all the sessions, chat in the Permissionless Discord room, and attend afterparties...
Or, if you bought an NFT VIP Pass, you have lifetime admission to Permissionless. You could skip the line at sessions...there was a private Discord room and a happy hour... "exclusive NFT holder merch," plus a VIP party with a "Gatsby Whites" theme. (You also get a free subscription to Blockworks Research.)
Best of all... remember what I wrote about re-selling the NFT at market value?
The Permissionless NFTs, represented by unique digital art called "Permies," were trading on OpenSea even after they sold out...and still are. Future conference-goers can pick up their lifetime VIP Pass today for about 2 ETH ($3,500). Closer to next year's event - and especially if it sells out again - NFT VIP Pass holders might be able to sell for a nice profit.
It's kind of like the Coachella Keys Collection (on Solana). In February, the desert music festival made $1.5 million in one week with NFT art that represented lifetime passes to Coachella.
"These keys also include unique experiences for 2022 like front and center views at the Coachella Stage, lifetime Safari camping, or a dinner prepared by a professional chef in the Rose Garden," and private transportation, said Coachella. By "camping," Coachella means a "luxury, air-conditioned tent tucked inside our secluded festival oasis along with VIP perks."
An Entirely NFT-Based Festival in Beautiful Croatia
Also this month, Web3 builders and developers gathered in the beach town of Å ibenik, Croatia for the BlockDown festival.
BlockDown was pretty metaverse and NFT-centric...so it makes sense that tickets themselves were NFTs. I mention BlockDown because, unlike Coachella or Permissionless, all the tickets were NFTs, selling for $565 to $1,132 worth of ETH. And they all sold out on YellowHeart.
According to the company's recent op/ed on Decrypt, "YellowHeart is Transforming How Tickets Are Issued, Sold and Exchanged."
Skip all the hidden fees on Ticketmaster, which tend to pile up pretty high! Buy your ticket through YellowHeart, instead, as an NFT on the Polygon (MATIC-USD) blockchain. As I've mentioned previously in The New Digital World, only 5% of what you pay on YellowHeart is the "secondary take" - the other 95% goes to the artist!
For more flexibility, you can choose to pay in U.S. dollars or the new YellowHeart (HRTS-USD) crypto token, built on Ethereum. "The platform will offer preferential pricing to those who use HRTS, which can also be staked to compound holdings," and there are crypto rewards for new customers, too, as YellowHeart explains on Decrypt.
 There are a lot of other benefits that can be programmed into an NFT ticket. The smart contract behind the NFT can be designed to exclude scalpers - so tickets to your favorite artist's concert don't sell out in minutes...and prices don't spiral out of control!
Or maybe you want to take your chances, show up ticket-less, and buy one outside the venue. Paper tickets are easily faked, so make the person sell you an NFT, instead. Before you pay them anything, you can look up the NFT ticket on the blockchain. If it wasn't minted by the event organizers, you'll know it's counterfeit.
"It's an end-to-end solution that works out better than traditional alternatives for everyone involved: fans, venues, and artists," writes YellowHeart, and I've got to agree. Best of all for investors, NFT tickets are only going to create more value for Ethereum, Solana, Polygon, or whichever blockchain attracts the most NFTs with real-world value!
On the date of publication, Ashley Cassell  did not have (either directly or indirectly) any positions in the securities mentioned in this article.  The opinions expressed in this article are those of the writer, subject to the InvestorPlace.com  Publishing Guidelines. To have more news from The New Digital World sent to your inbox,  click here to sign up for the newsletter.
Manage all your crypto, NFT and DeFi from one place
Securely connect the portfolio you're using to start.