SHIB burn rate pops 350% in 24 hours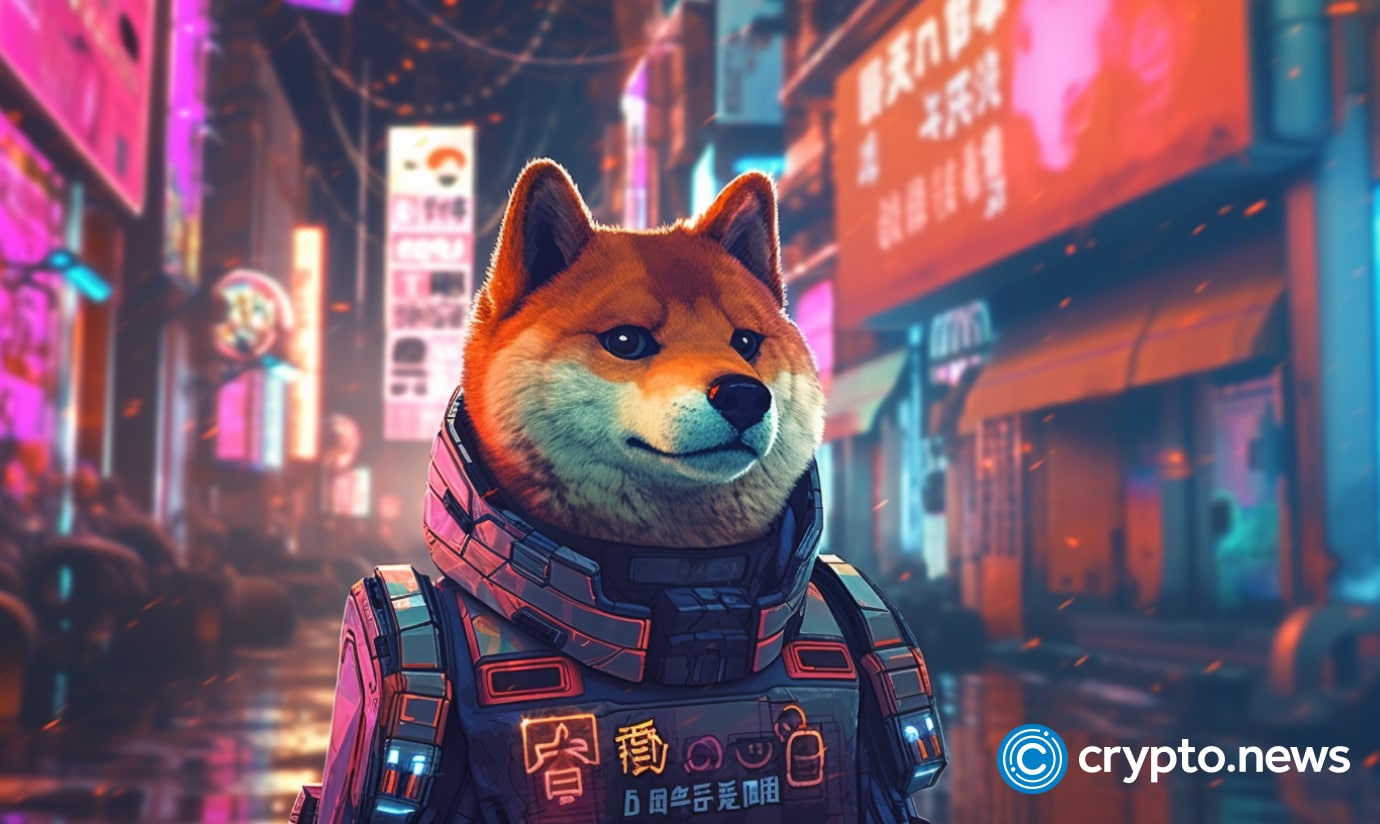 Shiba Inu (SHIB), the meme coin launched by anonymous founder Ryoshi, is making waves again as its burn rate soars by 350% within just 24 hours. 
SHIB burn rate surges
Shiba Inu's burn rate, a mechanism designed to reduce the amount of SHIB tokens in circulation, has experienced an extraordinary surge. Data from Shibburn, a portal tracking SHIB's burn metrics, reports a 350% increase in the burn rate over the past 24 hours. In perspective, approximately 150 million SHIB tokens were burned during this short timeframe.
Shibburn provides essential insights into SHIB's tokenomics, including the total burnt from the initial supply, the circulating supply, and xSHIB tokens, which are staked SHIB tokens. The recent surge in burn rate is a significant development for the SHIB community, as it reduces the overall token supply, potentially impacting its scarcity and value.
In an important update shared by one of Shiba Inu's developers, Kaal Dhairya, a blog post outlined crucial steps related to BONE minting and the renunciation of the BONE contract ownership. Currently, a timelock contract safeguards the BONE system, controlled by a multisig wallet. The post also provides transparency regarding the owners of this contract.
You might also like: Shiba Inu and Solana stumble – new coin leads the bullish market
SHIB price analysis
Per the latest data, Shiba Inu (SHIB) is currently trading at $0.00000741, experiencing a modest 0.72% price increase over the past 24 hours, but it remains down by -2.32% in the weekly timeframe, according to CoinGecko.
Despite a recent impressive surge in its burn rate and ongoing developments like the Shibarium blockchain launch, the SHIB token has been facing challenges in 2023, struggling to surpass the $0.000008 mark.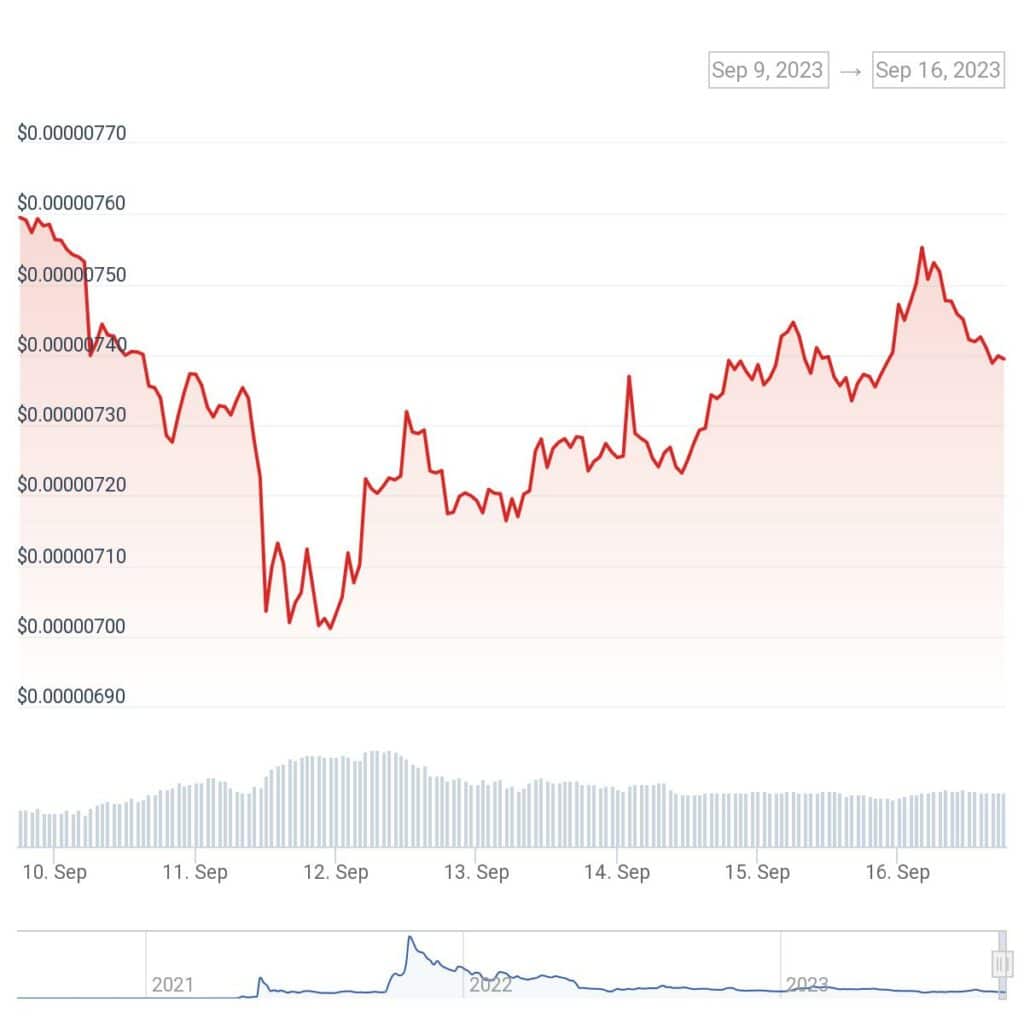 The coin has plummeted over -91% from its all-time high in October 2021, and in the last month alone, it has seen a 13.8% drop. This mixed performance reflects the uncertainty and volatility that continue to characterize SHIB's price movements, making it important for investors to exercise caution and stay informed about its developments.
Data reveals that only 10% of SHIB holders are currently in profit, while a striking 85% are dealing with losses. This data underscores the uncertainty that surrounds SHIB's future performance. 
You might also like: Shiba Inu's Shibarium reemerges after initial setbacks
Shibarium milestone amid price slip
Despite recent challenges, Shibarium — a notable development within the Shiba Inu ecosystem — has reached a significant milestone. The number of Shibarium wallets has surpassed one million unique addresses.
However, it's important to note that both Shiba Inu (SHIB) and Bone ShibaSwap (BONE) have experienced notable price declines.
According to the Shibarium blockchain explorer, the total number of wallets on the layer-2 network has exceeded 1 million, while the total number of blocks on Shibarium has surpassed 600,000. These achievements showcase the growing interest in the project despite the current market conditions.
The surge in SHIB's burn rate is a noteworthy development that has captured the attention of the cryptocurrency community. However, the coin's struggle to maintain its value and the high percentage of holders incurring losses highlight its challenges.
With Shibarium reaching key milestones, there is optimism within the project's ecosystem, but the road ahead remains uncertain, and investors are closely watching for signs of recovery.
Read more: Shibarium hits 100k wallets milestone amid relaunch
Manage all your crypto, NFT and DeFi from one place
Securely connect the portfolio you're using to start.