Big Eyes Coin will go on to CEX Tier 1 Platform after Presale, Stage 3, Selling Out Fast!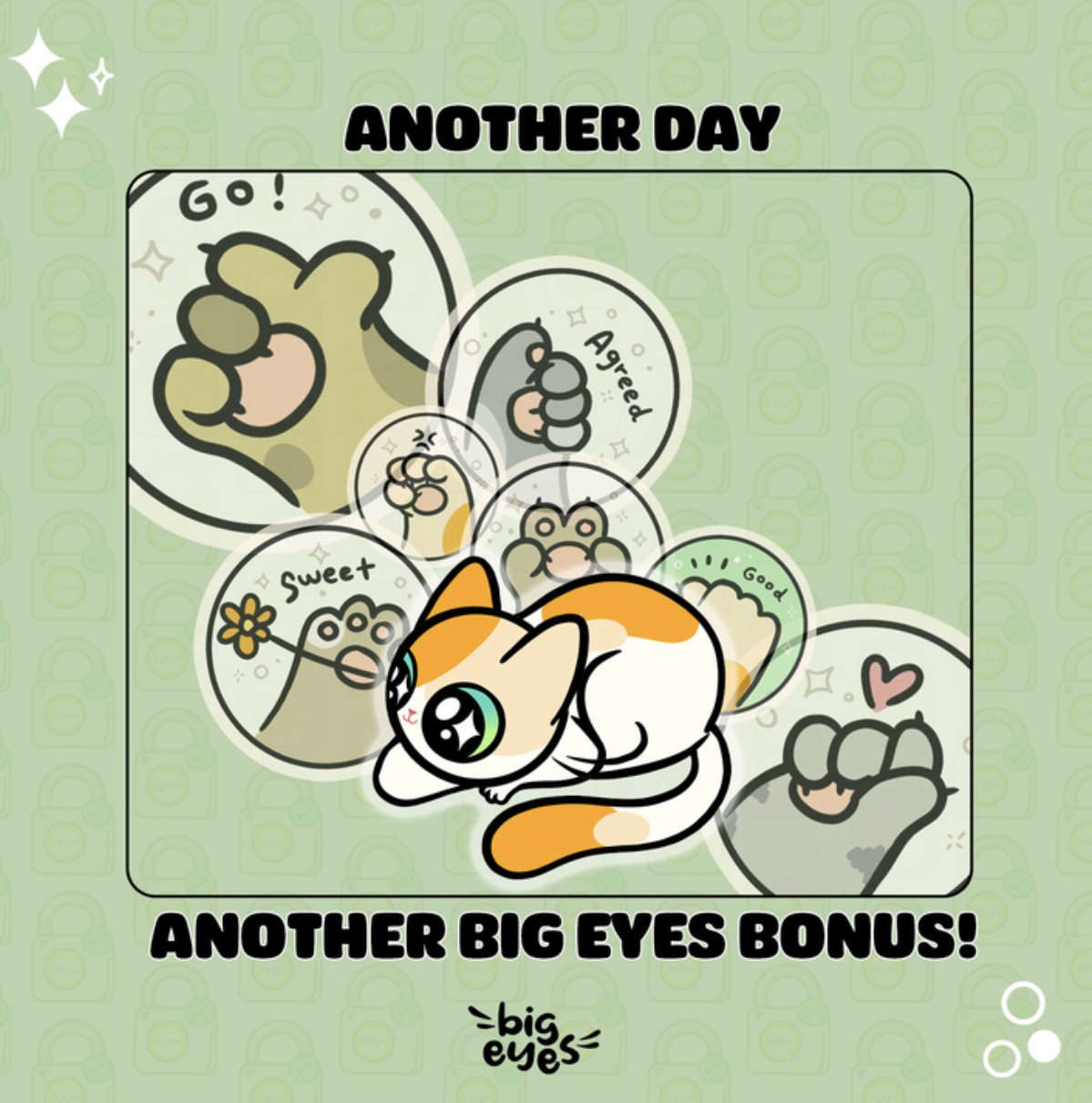 The Big Eyes Coin's (BIG) success is mounting as the meme coin celebrates a record 500K raised in one day.
On top of this success, Big Eyes Coins will be on the CEX platform, which is Tier One. Once their presale is over, their coins will be available to trade on a centralised platform ranked highly for its security and comparative stability.
With the platform secured, people are eager to know more about this rising star in the cryptocurrency market. This article will look at the Big Eyes cat meme Coin (BIG) and why it is doing so well, despite the bearish market.
Why is Big Eyes Coin (BIG) attracting so many investors?
The Big Eyes Coin (BIG) is a community-owned Defi token with 200,000,000,000 tokens in total. 90% of its coins will be available at launch, and 70% are available right now in its public presale. In addition, 5% for its marketing and 5% will be held in a visible charity wallet to help protect and preserve our oceans.
This token has captured people's attention due to its engaged community, powerful and irresistible cuteness, and charitable drive to help protect our oceans and seas.
Big Eyes Coin (BIG) has Strong Community Engagement
This meme coin is in the third stage of its presale. It has seen increasing growth, gaining popularity and traction within the cryptocurrency market. Its community is going from strength to strength as they celebrate and share the Big Eyes Coin news- competitions, memes, and giveaways - on Twitter, Telegram, and Reddit.
Big Eyes Twitter and the community are thrilled with their recent success. They are celebrating accordingly with a Big Eyes Bonus! With this code BIGOCT22, you can get a 5% bonus when buying Big Eyes Coins.
Besides its adoring community, it also has a great team of influencers sharing the Big Eyes Coin news and success stories worldwide.
Big Eyes Coin (BIG) is going to Cash Inon Cuteness
The Big Eyes team are bringing sunshine back into the crypto market amid this bearish winter. Big Eyes have created a genuinely irresistible cat meme coin with an equally compelling set of long-term plans to see it through this bearish market.
Big Eyes team knows that cute is currency; right now, according to ReelSEO.com, there are around 2 million cat videos on youtube, and people have watched these videos more than 25 billion times. So many cat lovers are out there; the Big Eyes Coin potential market is primed to obsess over this meme coin.
On the topic of humans being obsessed with cats, there have been some studies on how watching cat videos affects our mental health. And the results show that cat videos actually improve our mental health. This may be one of the reasons Big Eyes Coin is attracting so many investors in its presale- this cute cat is literally giving everyone good vibes.
Cuteness aside, this cat-themed meme coin means business with its clear plan of action and long-term commitment to supporting charities working to clean up, protect, and preserve our oceans.
Big Eyes Coin (BIG) is Committed to Protecting our Oceans
In this meme, coins beautifully designed whitepaper, the story of why this cat meme decided to save the oceans and the fish is fully explained. Big Eyes realised that being super cute comes with a lot of power (the Egyptians used to worship cats), and he wanted to use that power for good.
Big Eyes is right, of course. There is a tremendous amount of wealth-creating and community-engaging power held in cute meme coins, exemplified in the success of meme coins Shiba Inu (SHIB), Baby Dogecoin (BABYDOGE), and Dogecoin (DOGE).
Final Thoughts
It's not surprising that Big Eyes Coin (BIG) is snowballing with such glowing and adorable characteristics. Who wouldn't want to be a part of this cute cat's quest to protect and preserve our oceans and aquatic life?
Big Eyes Coin (BIG)
Website: https://bigeyes.space/
Telegram: https://t.me/BIGEYESOFFICIAL
Twitter: https://twitter.com/BigEyesCoin
Disclaimer: This is a sponsored press release and is for informational purposes only. It does not reflect the views of Crypto Daily, nor is it intended to be used as legal, tax, investment, or financial advice.

Dogecoin
$0.101226

Shiba Inu
$0.000009220

Baby Doge Coin
$0.000000001148
Manage all your crypto, NFT and DeFi from one place
Securely connect the portfolio you're using to start.