Dogecoin Up 24% in Past Week as Twitter Speculation Refuses to Die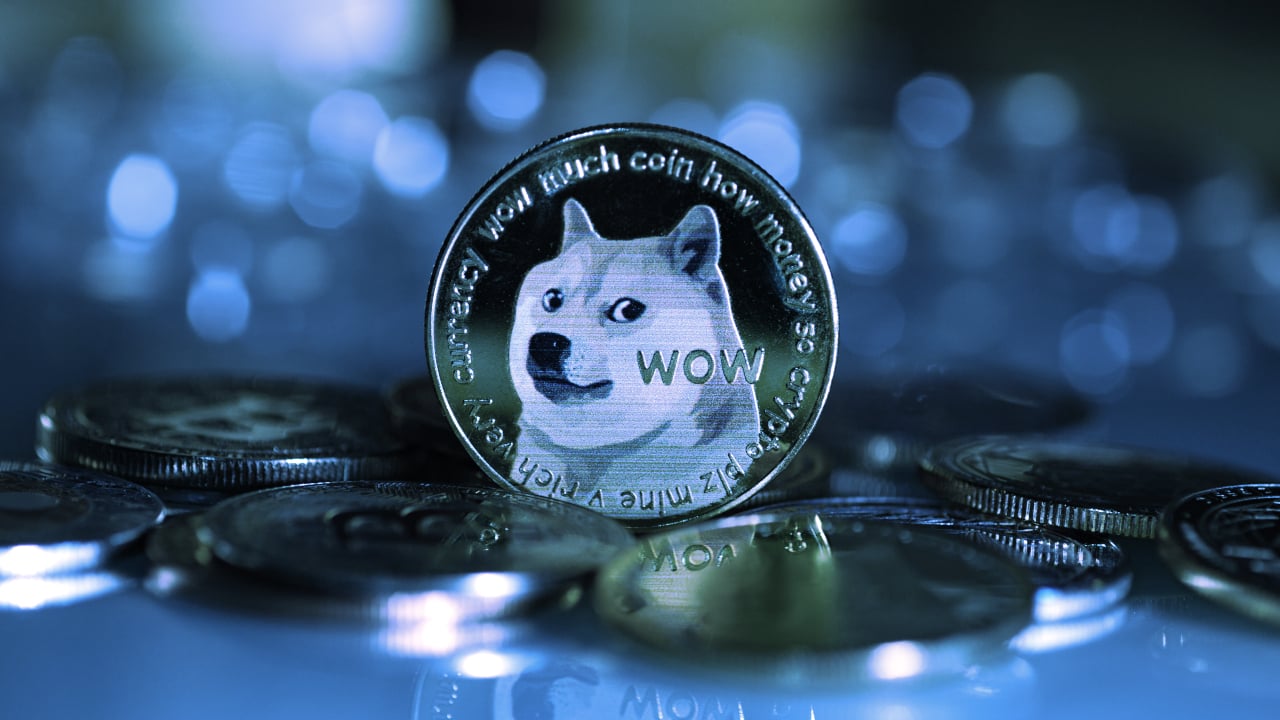 Dogecoin is up more than 24% in the past week amid speculation that it could play a part in Musk's Twitter plans.
Rising from $0.08189 seven days ago, the meme coin was trading at $0.1031 on Thursday, an increase of 24%, according to CoinGecko.
The cryptocurrency, the eighth-largest in the world by market capitalization, shot above the $0.1 mark on Tuesday night and has held the line in the days since, as unconfirmed speculation that it may be used by Elon Musk in his plans for Twitter 2.0 remains heated.
The initial burst came on Sunday night when Musk shared a slide deck on Twitter that included his plans for the platform. 
One slide shows a "payments" section but has no image or further information on what the Tesla founder wants to see happen.
Slides from my Twitter company talk pic.twitter.com/8LLXrwylta

— Elon Musk (@elonmusk) November 27, 2022
Whether they amount to anything or not, the latest rumors have helped make Dogecoin one of the week's best performers in the crypto markets, with the biggest weekly rise of any of the top 50 digital currencies.
The only coin coming close to the same performance is Huobi, the token issued the exchange of the same name, which is up 22% in the last seven days amid announcing its strategic partnership with Poloniex.
In the early days of his takeover bid, Musk teased the idea of using Dogecoin in a payment system for the social media site, though as with many statements made by Twitter's new owner, it was not clear if he was joking.
The billionaire has long had a penchant for Doge, and his various public statements about it have led to major fluctuations in its price.
The views and opinions expressed by the author are for informational purposes only and do not constitute financial, investment, or other advice.
Manage all your crypto, NFT and DeFi from one place
Securely connect the portfolio you're using to start.