Decentralized AI-Powered Oracle, Oraichain Launches Oraidex Following Its Mainnet Release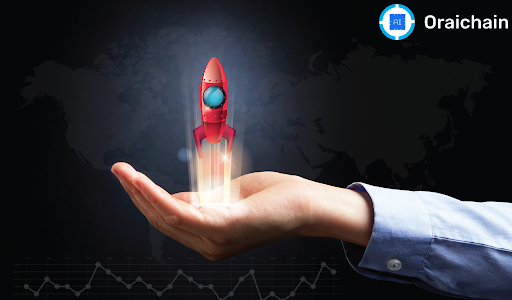 Oraichain, an AI-powered oracle and blockchain ecosystem, is launching its decentralized exchange, OraiDEX, following the launch of its Mainnet 2.0. The DEX will allow users to buy, sell, trade, and stake the native $ORAI token and OW20 tokens on the Oraichain Mainnet such as AIRI, KWT, and more to follow in the future. The platform aims to provide high levels of liquidity, optimal speed, and low transaction fees for traders in the crypto space. 
Launching Oraichain Mainnet 2.0
On March 24, Oraichain announced a major upgrade of its blockchain, introducing the mainnet 2.0 version, which includes the layer 2 rollups scalability solutions. This aims to boost the platform to accelerate its AI-based oracles and service execution subnetworks by enabling the separation of Oraichain's Mainnet from its subnetworks scaling up the performance of the network. 
"With the maturity of needed infrastructure, Oraichain is becoming a complete AI cascading network that expands on a seamless multichain space," a statement from the team read at the time of Oraichain mainnet 2.0 launch. "This major revamp will bolster our core offerings and further define our ecosystem of AI, DeFi, and oracles while accelerating the much-needed development of AI-powered smart contracts and Dapps."
The launch of Oraichain mainnet 2.0 aims to pave the way for the mass adoption of AI and enhance the interoperability of its blockchain to other chains. The upgraded platform includes relaying protocols, bridges, and inter-block communication within CosmosSDK-based networks. Additionally, its customized Layer 2 Rollups will significantly increase scalability, and standardized infrastructure protocols to enable the adoption of dApps on the Mainnet, and create an artificial intelligence layer 1 for developers to build DApps.
Notwithstanding, Oraichain 2.0 will also boost the speed of transactions to support 10,000 transactions per second. This scales the platform to support up to 100 oracle services, as well as shorter synchronization times when new validators and executors first join the Mainnet. 
Amidst the new developments on Orainchain's upgraded network, it is the launch of the OraiDEX, its flagship decentralized exchange, which really opens up its ecosystem. 
Getting Familiar With the Oraidex Platform
Less than a week has passed since the Oraichain Mainnet 2.0 launch and the team has released the long-awaited OraiDEX platform. OraiDEX is a 100% CosmWasm smart contract-based platform that's focused on Oraichain ecosystem assets including the native ORAI token and OW20-based tokens. Building the DEX on Cosmos' WASM smart contract helps the platform to offer one of the fastest trading platforms in the blockchain space. 
Additionally, the platform is coded in the Rust language in a bid to escape from the scalability problems that DApps on Ethereum face. Nonetheless, OraiDEX will also support EVM-based blockchain tokens via its OraiBridge. ATOM and other Cosmos tokens will be supported through its IBC integration. This opens up the DEX to more liquidity and gives traders and users more opportunities to swap, stake, and spend their tokens. 
Top of the features that users will utilize include token bridging, as mentioned above, where they can move tokens and data from Ethereum, Binance Smart Chain, and other networks to Oraichain and vice versa. Via the IBC integration traders will also be able to communicate seamlessly between $ORAI, $ATOM, $LUNA, $UST, $CRO, and $OSMO tokens.
Traders also have the Oraiswap, an easy-to-use and cheap platform for token swapping with streamlined liquidity provision and farming opportunities with profitable APR. Finally, OraiDEX includes the NFT bridge, which can be used to relocate unique NFT assets from Oraichain to other networks like Ethereum or Binance Smart Chain and vice versa.
Conclusion
In conclusion, the amalgamation of blockchain technology and AI looks to be the future for legacy systems, enhancing protocol in issues regarding user privacy, management, security, and reliability of information shared across IoT systems. With Oraichain Mainnet 2.0, businesses will be able to drastically solve the imitations faced by businesses when streamlining their digital operations and support increased scalability.  
Additionally, the launch of OraiDEX will give users a faster and more reliable platform to swap tokens, stake, and earn from their cryptocurrencies. 
Disclaimer: This article is provided for informational purposes only. It is not offered or intended to be used as legal, tax, investment, financial, or other advice
Manage all your crypto, NFT and DeFi from one place
Securely connect the portfolio you're using to start.