7 Cryptos on Red Alert As the Market Reaches a Turning Point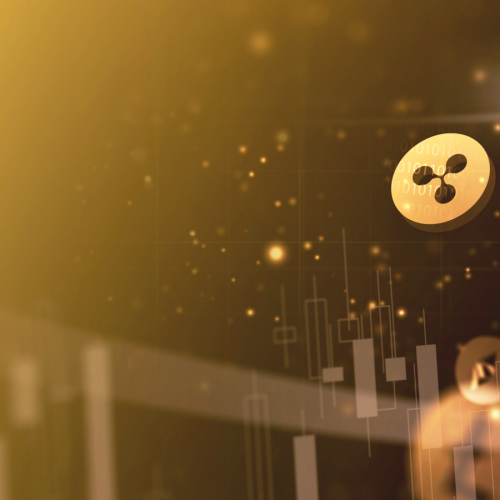 Suffering steep losses from myriad fundamental headwinds, cryptocurrency investors will likely need to think about long-term acquisitions ahead of a bearish cycle.
Bitcoin (BTC): Although outside factors severely punished Bitcoin, now might not be the right time to engage BTC.
Ethereum (ETH): A worrying technical pattern and a loss of confidence in cryptos makes Ethereum a tough proposition at the moment.
Tether (USDT): Given the recent wake-up call regarding stablecoins, investors may want to limit their exposure to USDT and similar cryptos.
XRP (XRP): While XRP has held up relatively well despite the underlying lawsuit, severe volatility in cryptos makes XRP unusually risky.
Cardano (ADA): After absorbing significant beatings, investors may want to consider living for another day and trimming ADA exposure.
Litecoin (LTC): While Litecoin may have more to fall due to sentiment risks, patient investors should wait for a compelling discount.
Dogecoin (DOGE): Even cute meme-coins like DOGE couldn't escape the fire and there could be more pain to come.
Source: Have a nice day Photo/Shutterstock
At the same time, the resilience of virtual currencies may inspire gamblers to take a bold contrarian stance. However, such folks will want to consider the law of diminishing returns. Based on comparisons of peak market capitalization levels of all cryptos during each bull-bear cycle, it's clear that the reward potential for digital assets is diminishing as the sector matures.
On the other end of the spectrum, a comparison of the troughs of each bull-bear cycle reveals that the risk profile for cryptos is actually increasing. In other words, as time goes by, participating in digital assets yields the worst of both worlds.
How can this be with institutional investor engagement? Essentially, the big boys are not in the business of holding on for dear life (HODL-ing), meaning that the upcoming bear market could be the severest on record.
| | | |
| --- | --- | --- |
| Ticker | Currency | Current Price |
| BTC | Bitcoin | $29,524.90 |
| ETH | Ethereum | $2,000.31 |
| USDT | Tether | $1 |
| XRP | XRP | 42 cents |
| ADA | Cardano | 55 cents |
| LTC | Litecoin | $71.67 |
| DOGE | Dogecoin | 8 cents |
Bitcoin (BTC)
As the benchmark for all cryptos, Bitcoin (BTC-USD) naturally receives the lion's share of attention in the space. However, that status alone hasn't exempted BTC from volatility. After trading around the $40,000 level earlier in May, Bitcoin plummeted as a kaleidoscope of headwinds converged to tackle the sector leader. As I write this, BTC is now struggling to keep its head above the $30,000 level.
One of the biggest explanations for the red ink is the aforementioned Terra project. To make a long story short, the underlying LUNA token essentially bolstered the pegging to the U.S. dollar of the stablecoin TerraUSD (UST-USD). Allegedly, a hedge fund exploited vulnerabilities within this complex relationship, causing UST to de-peg from the greenback and render LUNA almost worthless.
To support itself, LUNA was tied to other cryptos (such as Bitcoin), resulting in a steep sector-wide selloff as panic set into the blockchain community. However, BTC was weak before the LUNA disaster, suggesting a downpouring may have been inevitable.
The benefit of BTC is that it has brand-name recognition. It will soon be a decisive buy, but investors should wait for the time being.
Ethereum (ETH)
During the wild bull market phase of cryptos in 2021, chatter rose intensely regarding the possibility that one day, Ethereum (ETH-USD) could exceed the market value of Bitcoin. Fundamentally, the notion makes sense from a bird's-eye view. While BTC has become a glorified form of digital gold, the Ethereum network has been responsible for undergirding various innovations in the blockchain space.
Unfortunately, free market forces represent the other side of the equation — and they have not cooperated in making ETH's aspirations to reach the top of the mountain credible. Currently, Ethereum is struggling above the $2,000 level, which is incredibly disappointing. Not too long ago, the $3,000 level was the established baseline of support.
Moving forward, I'm concerned that ETH has printed a bearish pennant formation, which would imply a continuation of the dominant negative trend. Longer term, I'm eyeballing an entry point. However, I'm focused on protecting myself. For full disclosure, I'm in the process of exiting Ethereum.
Tether (USDT)
Tuning into a non-finance-related podcast last week, I heard about the implosion of a particular stablecoin or a digital asset pegged one-to-one against a fiat currency, typically the U.S. dollar. Initially, I worried that it was Tether (USDT-USD), the controversial but so far generally reliable stablecoin. Although USDT was met with fierce volatility, it has largely maintained its peg.
Regardless, I am getting out of USDT and into cash — not cryptocurrency cash, but real money. For stablecoins, the concept is sensible, powerful and relevant. But during a crisis of confidence, you want to be holding fewer decentralized promises and more of the centralized variety.
Look at it this way: There may be many years of downside coming in the crypto winter. Why risk excessive exposure to an asset that may not have the paper to back its valuation?
XRP (XRP)
If you have the ability to exchange your XRP (XRP-USD) coins for cash, you might want to exercise it. Of course, such a statement might arouse anger, particularly as Ripple Labs — XRP's creating entity — has managed to poke holes in the Securities and Exchange Commission's lawsuit against the firm for alleged regulatory violations.
The one setback for Ripple is that based on recent courtroom rumblings, the case might not be settled until 2023, thus giving the SEC some much-needed breathing room. However, with the severe volatility among cryptos, the legal bickering could end up becoming a moot point. Yes, a favorable outcome for XRP could give it legal clarity. However, the entire sector is suffering from a crisis of confidence.
Because institutional investors are now involved in cryptos to a magnitude never seen before, further negative price action could spark a gargantuan wave of selling. In that case, millions of retail investors could be wiped out, forcing government agencies to enact aggressive regulations. Thus, XRP is going to be seriously risky unless the sector can rebound sharply — and right quick.
Cardano (ADA)
As an intriguing player in the utilitarian blockchain space, Cardano (ADA-USD) has always a strong following among investors of alternative cryptos. Without question, early ADA speculators had the opportunity to secure profound profitability last year. This year, the narrative has been quite different, with the coin struggling to gain traction, especially compared to other cryptos.
Frankly, I'm not liking what I'm seeing. In prior articles, I mentioned the importance of ADA reaching, breaching and keeping above the $1 level. That it consistently encountered difficulties achieving this task represented a huge red flag. Now that ADA is trading under 60 cents at time of writing, stakeholders have some difficult decisions to make.
If you want my perspective, I intend to lean out my positions in cryptos due to overriding market weakness. As with other digital assets, ADA appears to be charting a bearish rising wedge pattern, with supporting evidence coming from declining volume levels.
For me, it's time to live for another day.
Litecoin (LTC)
Originally the first altcoin, Litecoin (LTC-USD) can be a rather spunky asset thanks to its robust and supportive community. Further, LTC is ideal for its originally designed purpose, to provide lightning quick peer-to-peer transactions. Yes, the blockchain industry has evolved into myriad aspirational innovations. But the crux of digital assets remains convenient and decentralized payment services.
However, no asset to my knowledge among the over 19,000 cryptos (except certain stablecoins) were spared from the recent volatility. Thus, LTC also took it on the chin, which was previously holding onto the psychologically important $100 level before the troubles began. At time of writing, LTC is trading a bit above $70, basically absorbing a 30% haircut.
Those who are tempted to buy into this discount may want to wait for a better deal. As with Cardano, Litecoin appears to be charting a bearish rising wedge pattern. In addition, declining volume as the pattern materialized confirms the negative implications.
While I don't want to be a worry wart, investors should be aware of the risk that LTC could possibly drop down to the $50 level, though that would make it an attractive discount.
Dogecoin (DOGE)
As the originator of the meme-coin phenomenon, Dogecoin (DOGE-USD) is both fascinating and notorious. For traditional investors, DOGE may be the equivalent of graffiti to the art world, a fad whose time to extinction couldn't come soon enough. For the new guard, though, Dogecoin represents a fresh step forward in the capital valuation process.
Regardless of the clash of ideologies, free market forces have the final say — and they're not providing much encouragement for the pup coin. Gyrating around the 13-cent level before the wave of volatility occurred, DOGE now finds itself trading at 8 cents a unit. If it doesn't gather momentum soon, it risks tumbling lower — first to 5 cents, then perhaps under a penny.
Like the last two cryptos, Dogecoin also appears to be charting a bearish rising wedge pattern, complete with declining volume warning of future softness ahead. Still, I do have a soft spot for the wild coin. I'd just wait for a much steeper discount. At the very least, I think a nickel a pop is not out of the question.
On the date of publication, Josh Enomoto  held a LONG position in  BTC, ETH, USDT, XRP, ADA, LTC and DOGE. However, the author is leaning out his exposure commensurate with the possible risk profile in the crypto market. The opinions expressed in this article are those of the writer, subject to the InvestorPlace.com  Publishing Guidelines.
More From InvestorPlace
Manage all your crypto, NFT and DeFi from one place
Securely connect the portfolio you're using to start.