Rowan Energy Announces a change to its Rewards platform and it's looking great for cryptocurrency adoption.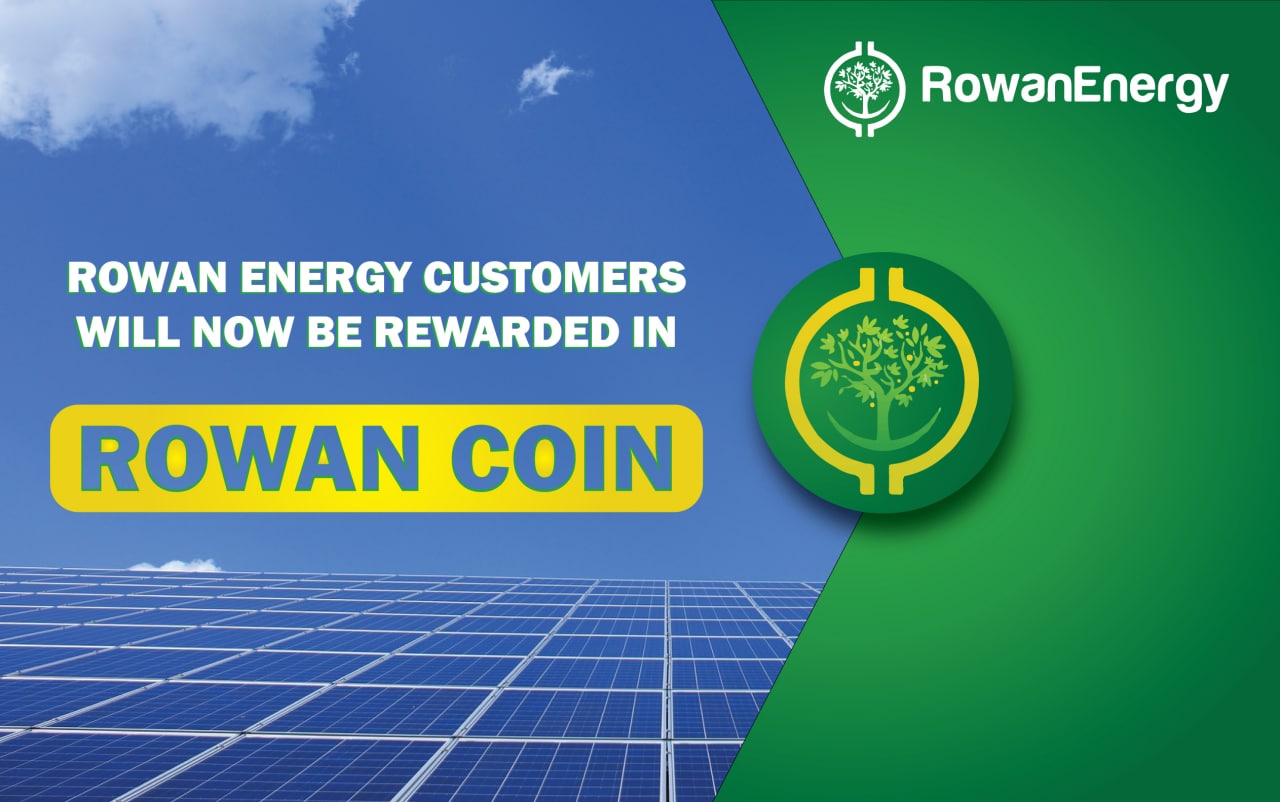 Rowan Energy has announced that before the end of the year its solar rewards customers will start to be paid in Rowan Coin.  This information has been released as pushes the latest firmware of its Rowan SmartMiner (Rowan's own SmartMeter and CryptoMiner in one) to its current customers.
David Duckworth, Rowan Energy's founder and CEO says
"It's been a dream of Rowan's to push the adoption of cryptocurrency since the beginning.  Now we are going to see our Rowan Coin wallets and our SmartMiners in the home of normal every day people."
Rowan's customer will still be able to move their rewards to a paypal account or to the Rowan Rewards debit card but now will have the added crypto features.  They will be able to send their Rowan Coin to one of Rowan's exchanges (LATOKEN, Probit and a third exchange that is being integrated as we speak) or send their earnt rewards to a  Rowan Wallet to hold for future growth.
Rowan Energy's new blockchain is one of a kind that offers owners of roof top solar a substantial return for generating renewable energy and validating transactions on the chain. Each setup can earn £0.10p per kWh produced by their roof top solar. Almost double what any other energy company is offering.
Rowan Energy are about to go live with their national launch.  Talks are in place with three of the UKs leading solar distributors.  Deals with these companies will see Rowan Energy grow form 50 customers to 50000 customers in a very short period of time. This will give the UK solar market a much needed turbo boost as customer rush to get the higher returns for their home solar installations.
Disclaimer: This is a sponsored press release, and is for informational purposes only. It does not reflect the views of Crypto Daily, nor is it intended to be used as legal, tax, investment, or financial advice
Manage all your crypto, NFT and DeFi from one place
Securely connect the portfolio you're using to start.