Bitrue Ramps Up New Listings with Addition of Hedera Hashgraph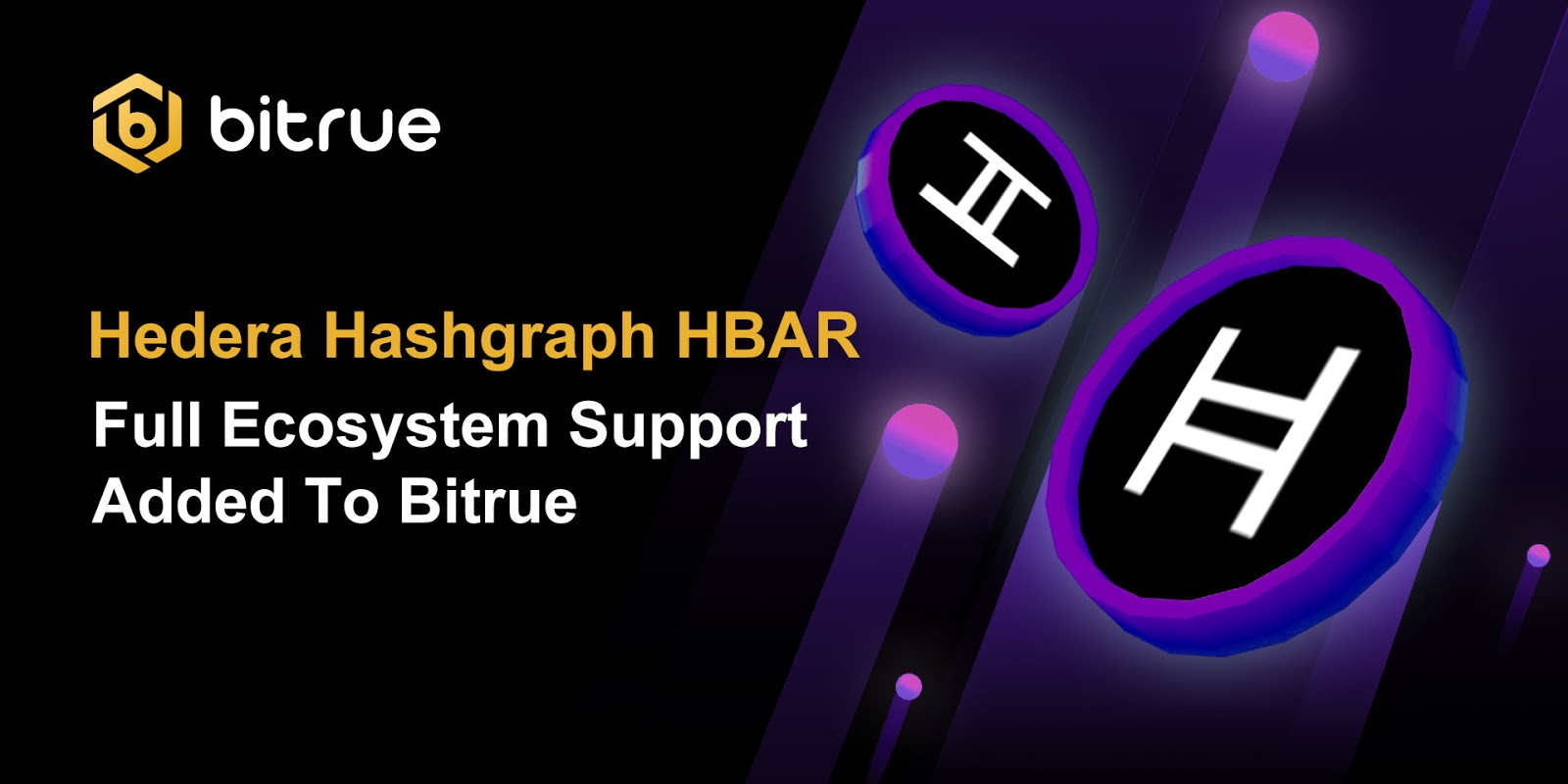 Crypto exchange and digital asset management platform, Bitrue has added full support for the Hedera Hashgraph network, a public distributed ledger utilizing the hashgraph consensus mechanism.
As part of its latest order book expansion, Bitrue has also listed Hedera Hashgraph's cryptocurrency to the supported assets on its hybrid venue. The HBAR coin will be listed for trading with a USDT pair starting on June 17, and will be added into Bitrue's investment service on the day after the listing. 
Hedera Hashgraph presents itself as an alternative to bitcoin and Ethereum ecosystems thanks to various improvements it offers. The startup refers to its blockchain as the "third generation public ledger," which integrates the decentralized ledger model of bitcoin and the programmability of Ethereum network. 
As such, its novel model is able to quickly and cheaply process transactions with the added benefits of a high grade of security and low bandwidth consumption. The Hedera network currently performs with an average transaction time of 5 seconds.
With over 6.5 million HBAR transactions happening per day, this innovative ledger has become a true competitor to Visa and other mass-market payment systems. Further, this figure easily cracks Bitcoin's 300,000 and Ethereum's 1.2 million transactions put together.
Bitrue's listing 'bump' reemerged recently as the exchange announced that it would soon support new coins, particularly focusing on NFTs, DAOs, and projects operating on smart chains. The fresh additions go live with promises of further pushes into DeFi products planned for the future.
The gung-ho approach to listing more crypto tokens is part of a larger shift for the XRP-focused exchange, Bitrue said in a statement, alluding to more digital assets in the pipeline.
Bitrue's integration could help HBAR coin reach new heights as the Singapore-based exchange boosts a strong user base in Europe and South-East Asia. Most recently, it launched an investment fund of 50 million dollars geared toward supporting cryptocurrency and blockchain startups.
Bitrue Keeps Up with DeFi Spirits
Commenting on the news, Adam O'Neill, Chief Marketing Officer at Bitrue said: "The cryptocurrency industry changes so fast, and it's important for us to be as responsive as possible to listing all the exciting new projects that our community is asking for. By adding support for Hedera Hashgraph we will be able to add some of the most technologically innovative projects to our platform faster than ever." 
He continued: "Now that the groundwork is done, we are enthusiastically moving forward in our discussions with projects that we can on-board soon. Our users can look forward to more exciting news within the next couple of months." 
Launched in July 2018, Bitrue is a diversified financial services platform that offers a handful of cryptocurrency services covering trading, yield farming opportunities and low-interest crypto lending. 
Bitrue has taken its native token, Bitrue Coin (BTR), to Binance Smart Chain earlier in March. The ERC20 token has also made its debut on Pancake Swap, the leading BSC DEX, where Bitrue Coin can be swapped with such assets as BNB, ETH, and DOT.
Manage all your crypto, NFT and DeFi from one place
Securely connect the portfolio you're using to start.