Avalanche (AVAX) and Stellar (XLM) Struggle in Bear Territory as VC Spectra (SPCT) Sees a Bullish Surge!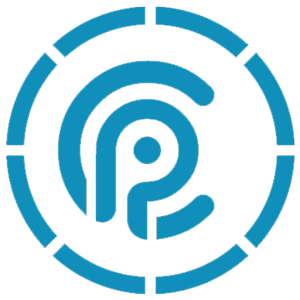 Despite integration efforts and partnerships, Avalanche (AVAX) and Stellar (XLM) struggle to gain momentum. Meanwhile, VC Spectra (SPCT) attracts investors with its impressive returns and unique features. 
How does the bullish surge of VC Spectra (SPCT) compare to the struggles faced by these top altcoins? Let's find out! 
Avalanche (AVAX) Faces Bearish Conditions Despite Arkefi Integration
Arkefi announced on September 7 that it has integrated with the Avalanche (AVAX) blockchain to expand access to alternative investments. Through this collaboration, Arkefi will utilize AllianceBlock's decentralized tokenized market infrastructure to offer fractional ownership of real-world assets like art, cars, and collectibles. 
However, following the announcement, there was a significant drop in Avalanche's (AVAX) value. Within 24 hours, the Avalanche AVAX price declined by 10.4%, falling from $10.07 to $9.02. 
The downward trend in Avalanche AVAX price persisted, but it eventually experienced a reversal thanks to a broader market rally. Between September 8 and 19, Avalanche AVAX price saw a modest climb, rising nearly 1% from $9.02 to $9.11. 
While the slight price increases in Avalanche (AVAX) may provide a ray of hope for investors, it is crucial to note that bearish conditions still exert influence. Until the positive impacts of Arkefi's integration begin to reflect on Avalanche (AVAX) and a bullish momentum emerges, Avalanche price prediction remains bearish in the coming months.
Stellar's (XLM) Partnership With MoneyGram Fails To Ignite A Price Rally
On August 15, 2023, Stellar (XLM) made a strategic investment in MoneyGram International, a well-known money transfer company. The Stellar Foundation, utilizing funds from its cash treasury, became a minority investor in MoneyGram.
Despite this significant announcement, the XLM news did not have the desired effect on Stellar XLM price. Instead, Stellar XLM price experienced a decline from $0.130 to $0.126 within 24 hours, marking a 3.08% drop in Stellar's (XLM) value.
Unfortunately, this bearish trend continued in the following weeks, leading to a further decrease in the price of Stellar XLM. Between August 16 and September 19, Stellar (XLM) dropped from $0.126 to $0.118, marking an additional 6.35% decline in the value of Stellar (XLM).
Moreover, Stellar's investment in MoneyGram failed to stimulate an increase in XLM's price, resulting in uncertainty among investors. As a result, many crypto experts anticipate a further decline in Stellar's (XLM) value if the overall market conditions remain bearish.
VC Spectra (SPCT) Rockets To New Heights In Presale 
Investors in VC Spectra (SPCT) have reason to celebrate as the decentralized hedge fund continues its impressive bullish surge. Starting from an initial price of $0.008 in Stage 1 of its public presale, SPCT has now reached $0.033 in Stage 3, marking a remarkable increase in value.
Early investors who participated in Stage 1 have seen their investments grow by an impressive 312.5%, while Stage 2 investors have gained a commendable 200%. This significant surge in value highlights the potential of VC Spectra (SPCT).
VC Spectra (SPCT) stands out in the market by offering investors more than just financial returns. VC Spectra (SPCT) operates as a decentralized hedge fund that rewards users with quarterly dividends and buybacks generated from investment profits. Additionally, investors can access top DeFi projects already running and new DeFi projects in seed/private sales. 
Looking ahead, investors who purchase SPCT tokens at the current price of $0.033 stand to benefit from a projected surge of 142.42% if SPCT reaches $0.080 by the end of the presale. 
Learn more about VC Spectra (SPCT) and its presale:
Buy Presale: https://invest.vcspectra.io/login 
Website: https://vcspectra.io  
Telegram: https://t.me/VCSpectra 
Twitter: https://twitter.com/spectravcfund
Manage all your crypto, NFT and DeFi from one place
Securely connect the portfolio you're using to start.