Will Bitcoin (BTC) Explode in 2023? Will Ethereum Explode in 2023? The Hideaways Delivering Better Gains Than Both!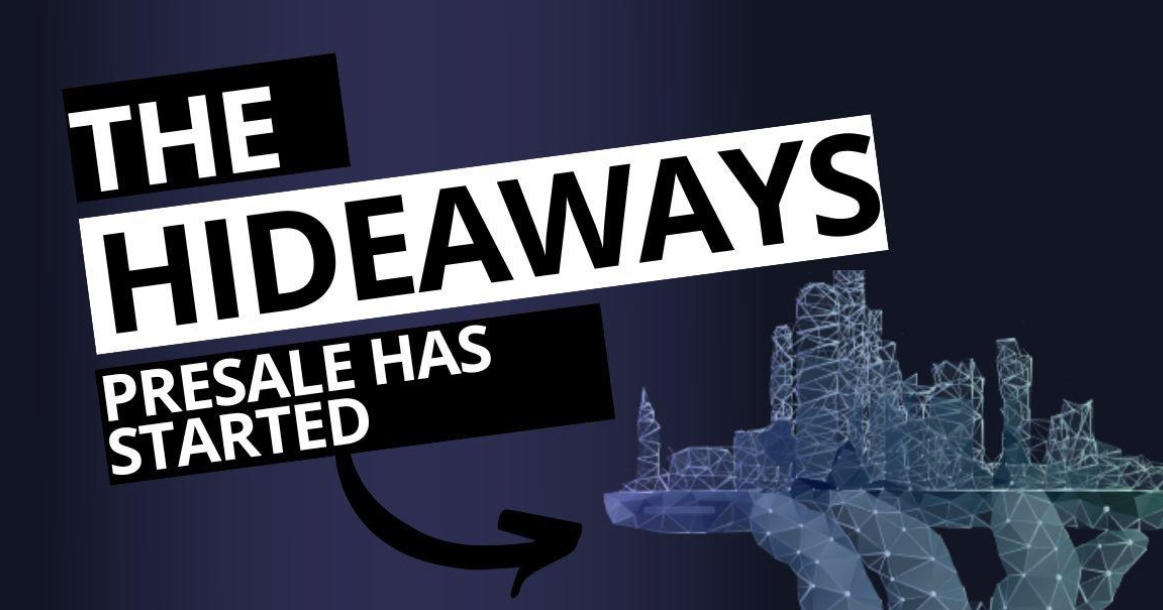 We take a look at the best crypto investment in 2023. Which investment will explode in 2023? Will it be Bitcoin, Ethereum or The Hideaways.
Bitcoin's (BTC) Way of ATH
Bitcoin (BTC) is currently experiencing massive price volatility as US-FEDs are playing with interest rates.
The Bitcoin (BTC) price recently plunged below the $19,000 mark and is now trading at $18,234, down by -2.34%. As we approach the weekend, traders are advised to trade carefully with good stop loss positions or better still, find ICOs such as The Hideaways, where investors are seeing huge gains after just 3 weeks of presale.
Ethereum (ETH) Price Analysis
ETH is currently trading at $1,290.34 and is down by -2.90%. All hopes of a massive price surge earlier speculated by the masses after the merge has been met with some challenges that have kept Ethereum (ETH) below in the pre-merge zone.
The ETH price is below the 100 daily moving average and there are no signs of any significant price changes. Trading data from Binanceshows that the bears are in control of about 50.56% of the money flow in the last 24 hours.
Will the ETH price take off in 2023? We don't think so. It doesn't look like becoming the best investment of 2023. ETH is too large a project to deliver great gains to investors although we do think it's worth holding a portion.
The Hideaways (HDWY) Investors Rewarded With More Gains
Exactly a week ago, The Hideaways (HDWY) hit a 100% mark, lifting its price from $0.01 to $0.02. Every early investor was rewarded with a 100% gain on their investment and these investors are being rewarded again.
The Hideaways team have confirmed that the price will increase from $0.02 to $0.045 by Midnight PDT on Sunday 2 October. This price increase is driven by the huge demand that the project is witnessing, with 50% of presale tokens already sold out.
If you haven't invested in The Hideaways yet then you need to add this ICO to your portfolio! The project is taking the ICO market by storm through its ability to disrupt the $230 trillion global property industry.
Investors will be able to earn passive income in USDT or ETH from properties sourced at under market value by a global team of property experts. Investors will also be able to double the expected passive income through staking rewards, making this a truly lucrative way to invest in both crypto and real estate simultaneously.
Not only that, but the HDWY token price is expected to continue rising over the coming month, with analysts predicting it will exceed $0.09 by the end of October. With the price just $0.02, that's a huge reward for those who invest early.
Join their presale now by visiting their website:
Website: www.thehideaways.io
Pre-Sale: https://ticket.thehideaways.io/register
Telegram: https://t.me/thehideawayscrypto
Twitter: https://twitter.com/hdwycrypto
Disclaimer: This is a sponsored press release and is for informational purposes only. It does not reflect the views of Crypto Daily, nor is it intended to be used as legal, tax, investment, or financial advice.

Bitcoin
$16,523.11

Ethereum
$1,211.26

Flow
$1.13
Manage all your crypto, NFT and DeFi from one place
Securely connect the portfolio you're using to start.