Collateral Network (COLT) Continues Impressive Runs As PlayDapp (PLA) And Axelar (AXL) Struggle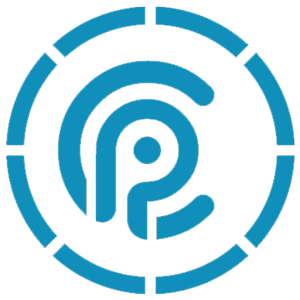 With its ongoing spectacular bull runs, Collateral Network (COLT) is certainly living up to the hype in line with predictions that the COLT token will see a 3500% price increase. Conversely, PlayDapp (PLA) And Axelar (AXL) now join the list of coins currently struggling in the crypto market. Whether the outcome leans towards bearish or bullish remains to be seen. Let's quickly explore these latest trends.
Collateral Network (COLT) Continues Impressive Runs
Collateral Network (COLT) has certainly not missed a step as it continues its impressive runs.
Collateral Network (COLT), whose value was originally set at $0.01, is being sold out in great numbers. Mind you, the total supply of COLT tokens is 1,400,000,000 (1.4 billion). This trend has piqued the interest of both investors and crypto aficionados, given how volatile the market has been lately.
But given what Collateral Network (COLT) brings to the table, this comes as little surprise. The project bills itself as the first crowdlending platform in the world where borrowers will be able to borrow digitally, utilizing blockchain and NFT technology against their physical assets. Collateral Network (COLT) touts a highly sophisticated ecosystem that includes a marketplace, auctions, and crowdlending in its quest to bridge the gap between the digital and real worlds.
Powered on the Ethereum blockchain, Collateral Network (COLT) possesses Multi-chain capabilities that will bridge onto additional blockchains. Because of how promising the project is, analysts have even forecasted a 35x surge in price within the next 6 months.
Uncertainty beclouds the struggling PlayDapp (PLA)
Since PlayDapp (PLA) fell below its last year's all-time high of $1.07, its trajectory has become clouded with much uncertainty. PLA kicked off its journey around $0.1342 at the beginning of the year. But PlayDapp has since struggled to move past the $0.20 barrier so far.
Its metrics have been subject to several fluctuations, which leaves one to wonder if the coin is setting itself up for bearish. As of press time, PlayDapp (PLA) was worth $0.235136 with a trading volume of $11,357,851 and a current market cap of $126,469,060 in the last 24hrs. PlayDapp was down by 0.32%, 45.72% and 1.02% in its price action, trade volume and market cap respectively.
PlayDapp, a blockchain-based gaming platform and NFT exchange use PLA as its native currency. The gaming environment created by the PlayDapp development team aims to overcome the accessibility gap between blockchain gaming and the general public.
Axelar (AXL) faces resistance
Axelar (AXL) began the year with a value point of $0.5122. Axelar embarked on a steady rise, reaching a high of $0.8543 on February 9. Despite the chart's apparent impressiveness, technical analysis reveals that Axelar struggles to break away from the $0.5 and $0.6 price levels. The difficulty of Axelar (AXL) to maintain values above those rates appears to be due to resistance.
As of the time of writing, Axelar (AXL) was worth $0.745773, a value down by 2.44% in the last 24 hours. But that's not all. It's also experienced a value decline of 28.70% and 1.13% in trading volume and market cap respectively within the last 24 hours.
Axelar is a blockchain that links other blockchains, providing widespread Web3 interoperability and a variety of features that existing cross-chain networks are unable to offer. Messages are routed and translated using permissionless protocols, and the Axelar network is secured using proof-of-stake consensus.
 Find out more about the Collateral Network presale here:
Website: https://www.collateralnetwork.io/
Telegram: https://t.me/collateralnwk
Twitter: https://twitter.com/Collateralnwk 
Manage all your crypto, NFT and DeFi from one place
Securely connect the portfolio you're using to start.