Crypto News: Networks Up Hiring Efforts, Even in the Face of a Bear Market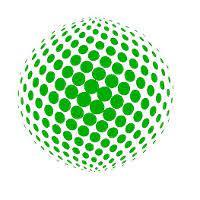 A market crash is plaguing the cryptocurrency world right now, and it's causing a flood of money out of the space. While only some are sticking to their proverbial guns and buying the dip, many more investors are taking their funds and running. But this is causing a great deal of stress on companies themselves. DeFi platforms' liquidities are drying up incredibly quickly, pushing some to freeze withdrawals entirely in an effort to calm things down.
But crypto companies' workforces are in an even worse state than their balance sheets. With companies suddenly losing million or billions of dollars in the blink of an eye, some can't pay their employees. This is leading to a trend of mass layoffs washing over the market. Companies like Gemini are paring their workforces down by 10%, while others like Coinbase (NASDAQ:COIN) are reneging on job offers in an attempt to keep paying existing workers.
Frankly, the market is an absolute mess. But there are a great deal of industry leaders who are less affected by these factors, and they say things aren't as bad as they may seem. To prove it, they're putting more money down and expanding rather than pinching pennies and shrinking.
Crypto News: Which Companies Are Hiring in a Bear Market?
KuCoin  (KCS-USD) is one of the few crypto platforms that's not just weathering the bear market, but thriving in it. The exchange is making for one of the biggest crypto news stories of the week. It is lashing out against speculation that it will be laying off many of its employees.
The company is denying these rumors today through CEO Johnny Lyu. Lyu says the company has not made any job cuts, nor does it have any plans to in the future. On the contrary, he says KuCoin will be  hiring 300 new employees over the course of the next few months. "We believe that our bet on growth in times of market turbulence is the only correct decision that helps us maintain a high bar," Lyu says.
KuCoin is not alone in this theory that the best defense is a good offense. Last month,  Binance (BNB-USD) had investors scratching their heads when in the middle of the worst of the market dive, it announced plans to hire up to 2,000 new employees.  Kraken, another sizable exchange, is also keeping up hiring efforts with plans to fill 500 new roles.
Other companies on a hiring kick amid the bear market are  Ripple (XRP-USD), Circle, Polygon (MATIC-USD), Everstake and OpenSea.
Two others,  Nexo (NEXO-USD) and  FTX, are hiring and even going a step further. Nexo is planning a series of acquisitions, capitalizing on other platforms' struggles. It is currently in talks to buy DeFi platform Vauld. FTX is spending up to $240 million to buy competitor  BlockFi; founder Sam Bankman-Fried says he has "a few billion" dollars more to bail out other struggling companies.
On the date of publication, Brenden Rearick  did not have (either directly or indirectly) any positions in the securities mentioned in this article.  The opinions expressed in this article are those of the writer, subject to the InvestorPlace.com  Publishing Guidelines.
More From InvestorPlace
Manage all your crypto, NFT and DeFi from one place
Securely connect the portfolio you're using to start.