Play-to-earn Platform Realm Partners With Alkimi to Introduce Ads To The Metaverse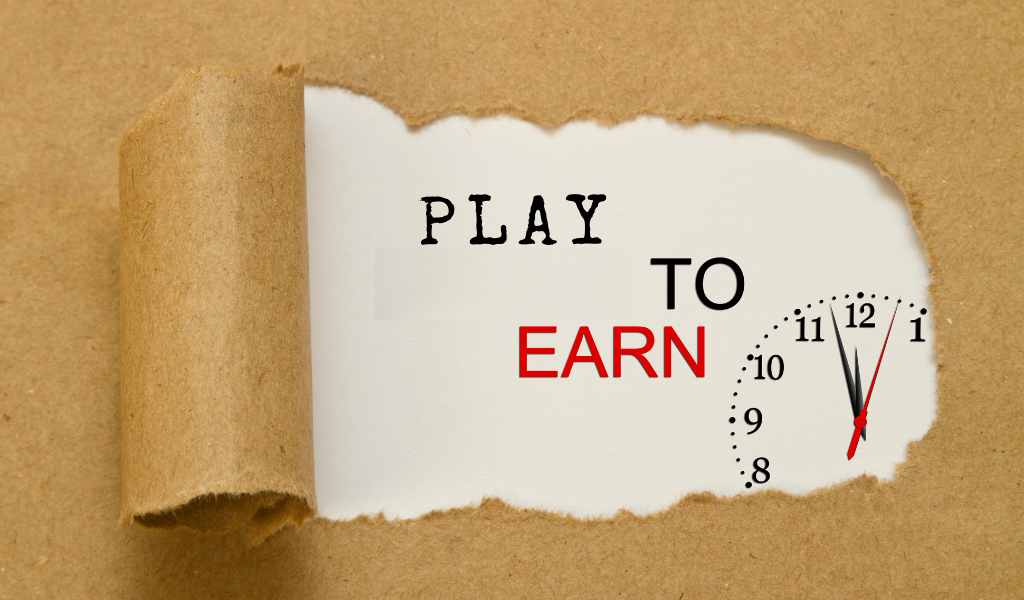 Decentralized play-to-earn platform, Realm announced a partnership with Alkimi, a transparent advertising platform, to create a fraud-free, transparent and sustainable advertisements in the Realm gaming metaverse. The partnership between Realm and Alkimi will also assist Realm to incentivise Play To Earn participants by earning from Ads. The two firms aim to follow a similar mission "to restore the value exchange between advertisers, publishers, and users," a statement from the teams read. 
Announced Wednesday, the collaboration will introduce new features to Realm and offer vast benefits to the players on the platform. Some of the benefits from the partnership include building a sustainable advertisement environment in the Realm metaverse and incentive mechanisms to players via advertisements. Additionally, Alkimi Ads will also power Realm gamers, builders, and the community at large to choose the ads they want to see, giving way to more real-time data sovereignty. 
Speaking on the partnership with Alkimi Ads, Matthew Larby, founder of Realm said, 
"Advertising is a fundamental part of most existing social applications but the deal's been pretty bad for both the person who creates the data and the advertiser who struggles to verify their spend. Realm partnering with Alkimi enables us to tap into revenue streams from existing advertising formats, then share that revenue with the player that created the data in a transparent way."
Alkimi offers a decentralized advertisement platform that aims to completely revolutionize the archaic, inefficient legacy programmatic ad exchanges. It restores the value exchange between advertisers, publishers and users. Built on Constellation Network's Hypergraph, Alkimi provides a fast, scalable and cheap solution to the current advertisement ecosystem with zero fraud, end to end transparency, and efficient advertising option. Constellation's Hypergraph is what powers Alkimi, and effectively its data movement like fiber optic cables was in creating the internet wiring capability we use today.
As the world embraces the metaverse, advertising will be a key po;int for most businesses and projects hence the latest partnership with Realm, Ben Putley, CEO and Co-Founder at Alkimi Exchange said. 
"Advertising has always followed eyeballs and as we see the numbers of people spending time in Metaverses it will quickly become a channel advertiser will look to include in their strategies," Putely stated. "Working with Realm allows us to help advertisers find their users in metaverses in a respectful, transparent and effective way." 
Realm, on the other hand, is a mobile-first play-to-earn metaverse that allows players, artists and content creators to create their own personalized NFT microverse. Creators on the platform can create unique art, music, games, assets and other customized objects into their 'realms' and mit them as an ERC-1155 NFT and trade them on public NFT marketplaces such as Opensea. Players can also discover, trade, collect and view NFTs in the environments and experiences their creators imagined. 
Finally, the partnership with Alkimi will help Realm evolve and build solutions for the future in the metaverse. As the metaverse narrative grows by the day, the need to advertise on these virtual worlds becomes even stronger. There's a unique need position ads in the Metaverse that allows branded partnerships the leverage while customers can decide whether to opt in on the ads, giving users complete control over their data and the advertisement process itself. 
Disclaimer: This article is provided for informational purposes only. It is not offered or intended to be used as legal, tax, investment, financial, or other advice.
Manage all your crypto, NFT and DeFi from one place
Securely connect the portfolio you're using to start.