Обзор
Активы
Рынки
Новости
Обновления команды
Rank #306

Steem Цена
•
STEEM
Обменять
Статистика рынка
Полная разводненная оценка
Обновление цены Steem
Цена Steem составляет $0,251942, изменение за последние 24 часа ниже -8.53% , а актуальная капитализация составляет $113,483,568. В обращении находится объем поставки 0 STEEM монет и макс. объем поставки 0 вместе с объемом торгов за 24 часа $8,574,306.
Конвертер криптовалюты

STEEM

USD
О Steem
Steem is a social media network powered by blockchain that facilitates the development of social media DApps and rewards users with cryptocurrency based on performance within the community.
STEEM is the native cryptocurrency of the network.
Check the live STEEM price, market cap, total supply, max supply, circulating supply, trading volume, and other metrics, along with in-depth information on several of the biggest and fastest-growing cryptocurrencies on CoinStats, one of the best platforms around.
CoinStats is a cryptocurrency research and portfolio tracker app that provides valuable information on cryptocurrency news and investment advice to help investors make better decisions.
Read on to learn everything you need to know about the Steem network and the STEEM token.
What Is STEEM
Steem is a social media network powered by blockchain that rewards content contributors and distributors with its cryptocurrency, STEEM.
The first application, called Steemit, was launched on Steem blockchain on July 4, 2016. The platform aims to deliver selected news and notes, allow participants to earn income, and answer inquiries. Steemit is a decentralized platform that has an incentivizing mechanism. It rewards users who create and publish valuable content on Steemit through rewards in Steem tokens. The decentralization of the technology ensures users' security and complete freedom.
Steemit uses the STEEM token to fuel the system. STEEM has an inflationary supply and is used as a medium to run the platform and power various blockchain-based media apps.
STEEM Founders
Ned Scott and Dan Larimer are the founders of Steemit Inc., which launched in New York in January 2016.
Ned Scott is Steemit's CEO. He's a financial analyst and an advisor to crypto startups. Scott worked as a business operation, and financial analyst at an American Food importing firm from 2012 to 2015 and met Larimer in 2015.
Dan Larimer is a software developer and an entrepreneur focused on blockchain and crypto. He was Steemit's CTO until he left the firm in 2017. After resigning from his role at Steemit, he served as the CTO at Block.one, the company behind the EOS blockchain development. Larimer left Block1 in January 2021 to start a new project.
In February 2021, Tron founder Justin Sun acquired Steemit.
How Does STEEM Work
Steem blockchain uses the Delegated Proof of Stake (DPoS) consensus algorithm, which allows it to generate a new block every 3 seconds with a minimal computational load. This way, Steem achieves high scalability, and it can process more transactions and hold more information, including content.
In contrast to traditional social media companies, which gain benefits and don't let users earn income from the produced content, Steem offers users rewards for their platform activities.
Powered by blockchain, Steem is decentralized and non-custodial.
The Rewards Pool
The "Rewards Pool" is one of the most innovative aspects of the Steem blockchain. From the pool, tokens are distributed to content creators that deliver value. This way, content creators in the Steem network are incentivized to compete in ways that add value to the network.
Tokens in Steem are generated at a fixed rate of one block every three seconds. Of the new tokens created by the Steem blockchain every year, 75% compose the "Rewards Pool," which is distributed to content creators and content curators, 15% are allocated to vested token holders, and 10% are distributed to Witnesses, the block producers cooperating inside Steem's DPoS consensus protocol.
Rewards are distributed through voting, where one STEEM equals one vote. This model suggests that people who have contributed the most to the platform influence how contributions are scored.
Steem network presents three tokens - STEEM, Steem Power, and Steem Dollars.
STEEM
STEEM is the native token of the protocol and the fundamental unit of account from which other tokens derive their value. People can buy, sell, and trade STEEM on crypto exchanges.
Steem Power (SP)
Users can lock their STEEM tokens and hold power in Steemit. The locked or vested tokens, which can't be immediately withdrawn to spend, are called Steem Power (SP). STEEM tokens' vesting schedule is 13 weeks.
Steem Power functions like an ownership stake in the network and is the network's only token designed to be held for long-term investment purposes. The token is used for governance and gives voting rights to holders. Users' influence over the distribution of the "Rewards Pool" depends on the amount of SP they have - users with more SP have a more significant impact on the distribution of rewards.
SP isn't transferrable and can't be traded on exchanges. Holders earn new tokens based on the tokens that remain locked.
Witnesses are rewarded with SP for every block created.
Steem Dollar (SBD)
The Steem Dollar (SBD) is a stablecoin pegged at 1:1 to the US dollar. While STEEM price is volatile, SBD offers more stability. Users who post, comment, and upvote posts on Steemit receive rewards in STEEM Dollars (SBD), besides being rewarded in STEEM tokens.
Where Can You Buy STEEM
People can buy STEEM tokens from various crypto exchanges, including Binance, Huobi Global, Bittrex, Poloniex, Gate.io, etc.
Steem price is volatile, depending on supply and demand, global crypto market trends, and protocol developments.
Читать далее
Связанные активы
Steem Держатели также держат
Исследуйте альткоины, которые обычно держат инвесторы Steem, и откройте для себя новые возможности.
Трендовые криптовалюты
Активы с наибольшим изменением уникальных просмотров страниц на CoinStats за последние 24 часа.
Похожая капитализация рынка
Среди всех активов, доступных на CoinStats, эти имеют наиболее похожую капитализацию рынка на Steem.
| # | Биржа | Пара | Объем (24ч.) | Объем (%) | Цена | Последнее обновление | |
| --- | --- | --- | --- | --- | --- | --- | --- |
| 1 | Binance Futures | STEEM/USDT | $16 671 099,175 | 53.34% | $0,2522 | | |
| 2 | Upbit | STEEM/KRW | $8 623 032,765 | 27.59% | $0,263773 | | |
| 3 | Binance | STEEM/USDT | $4 456 333,587 | 14.26% | $0,2521 | | |
| 4 | Whitebit | STEEM/USDT | $543 701,913 | 1.74% | $0,2507 | | |
| 5 | HuobiGlobal | STEEM/USDT | $358 447,537 | 1.15% | $0,2523 | | |
| 6 | DigiFinex | STEEM/USDT | $139 234,172 | 0.45% | $0,2522 | | |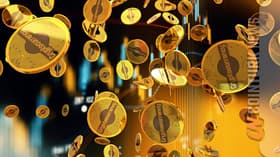 Также проверьте цену Steem на
Отказ от ответственности
Ни одна часть предоставляемого нами контента не является финансовым советом по ценам на монеты, юридическим советом или любым другим видом совета, на который вы могли бы положиться в любых целях. Любое использование или доверие к нашему контенту происходит исключительно на ваш собственный риск и усмотрение.