Rank #333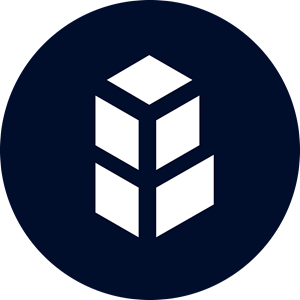 Bancor Network 价格
•
BNT
Bancor Network 价格图表 (BNT)
掉期交易
Save on CoinStats Fees
Enjoy 0% Fees with Premium
转至 Premium
市场统计
Bancor Network 价格更新
Bancor Network 价格是 $0.777594,在过去24小时内 向上 0.11% ,实时市值是 $104,634,718.406。它有 供应量 134,562,115 BNT 个币和最大供应量 134,562,115,以及 $12,687,658.834 24小时交易量。
加密货币转换器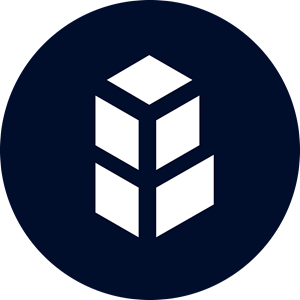 BNT

USD
关于 Bancor Network
What Is BNT
Launched in 2017, Bancor Network Tokens (BNTs) are smart contract tokens billed by the Bancor Foundation as "Smart Tokens." They are ERC-20 tokens that are stored on the Ethereum blockchain. ERC-20 is the set of standards and protocols for creating and issuing smart contracts and smart contract tokens to be maintained on the Ethereum blockchain. BNT allows investors to trade cryptocurrencies among nearly 10,000 tradings pairs, without an immediately available counter-party to fulfill the trade.
The token's protocols are designed to execute automated market maker functionality, determining the current floating exchange rate among trading pairs to execute buy and sell orders at market prices. Bancor tokens function as the default reserve currency. The token enables automated, cross-chain crypto swaps by serving as the counter party asset in every pool. The network's first-to-market on-chain liquidity protocol uses a clever set of solutions to allow buy and sell orders to generate instant liquidity for trades, even for micro-cap cryptocurrencies with low daily trading volume.
This solves the issue known to economists as the "double coincidence of wants problem" in small exchange markets for securities with not-very-many buyers and sellers. It also helps lower the higher trading fees associated with these swaps.
How Does BNT Work
What makes a Bancor Network Token unique is the smart contract app written into it, that allows it to operate as an automated liquidity pool and decentralized exchange network. BNT was the first of the coins in the industry among the "automated market makers" to provide this functionality at scale. Bancor Network Token is heavily used by crypto investors, because of its versatile smart contracts featuring flexible trading protocols, automated liquidity pools, savings on trading fees, and rewards earned by users for staking their Bancor protocol smart tokens. The BNT price per token pushed the decentralized cryptocurrency market to an all-time-high market cap in excess of $1 billion in 2021. It ranked within the top 100 coins by market cap at the time of publication. It has a total, circulating, and max supply of 233,665,321. The network's smart coins move across centralized and decentralized cryptocurrency exchanges in daily trading volumes of millions of dollars. After first launching in 2017, Bancor Network Tokens processed some $1.5 billion in crypto trades by the end of 2019. Crypto investors favor using the network for day trades because it allows traders to instantly convert between Ethereum ERC-20 tokens to execute an order without a counter party buyer or seller.
Our step-by-step guide on how to Buy Bancor Network token will help you get started!
Bancor Network Founders
Bancor Network was originally envisioned in Israel in 2016 by three partners with a background in blockchain, Silicon Valley entrepreneurship, and scaling new ventures. Founders Galia Benartzi, Guy Benartzi, Eyal Hertzog, and Yudi Levi first introduced their smart contract network's protocol in a white paper published in Feb 2017. The chain was launched after the successful completion of an initial coin offering (ICO) in June 2017. In under three hours, the ICO raised Bancor 396,712 Ether (ETH) worth some $153 million at the time of the offering. The Bancor Foundation, which is headquartered in the European blockchain hub of Zug, Switzerland, is responsible for the Bancor Network. The company also runs a research and development office in Tel Aviv, Israel. In 2018 the foundation released a decentralized, non-custodial crypto wallet that automatically converts between tokens with smart contract links to the network, and automatically executes trades in-wallet. In 2019 BNT rewarded users of its tokens with a network upgrade with support for a community staking mechanism. It allows token holders on both Bancor's Ethereum and EOS blockchains to fund any BNT liquidity pool with their smart ETH or EOS tokens to earn a percentage of the pool's trading fees for fulfilling orders.
BNT Supply
BNT has a total circulating supply of 233,665,321. The network token's current circulating supply is also its max supply. With an estimated average exchange price of some $2.69 at the time of publication, BNT coin has a market cap of around $628 million, ranking it among the top 100 cryptocurrencies by market capitalization. Because BNT is an ERC-20 token stored on the Ethereum blockchain, the network's tokens cannot be "mined" the way other cryptocurrencies like Bitcoin (BTC) can. Holders and users of BNT acquire the units of the smart contract currency by trading for it using
Bancor's own cross-blockchain liquidity protocol, other decentralized exchanges, or "traditional" centralized secondary exchange markets with supporting crypto custody services. Each of the network's tokens is a smart contract embedded within the Ethereum blockchain, that when called upon by a user with the private key, can execute any number of the smart contract functions described above. So it can be used to trade among a wide variety of nearly 10,000 token pairs.
阅读更多
相关资产
Bancor Network 持有者也持有
探索 Bancor Network 投资者常持有的备选币,并发现新的机会。
热门加密货币
在过去的24小时内,CoinStats 上独特页面浏览量变化最大的资产。
相似的市值
在 CoinStats 上可用的所有资产中,这些资产的市值与 Bancor Network 最为相似。
免责声明
我们提供的内容的任何部分都不构成关于币价的财务建议、法律建议,或者任何其他形式的建议,供您依赖以用于任何目的。您对我们的内容的任何使用或依赖完全是您自己的风险和判断。