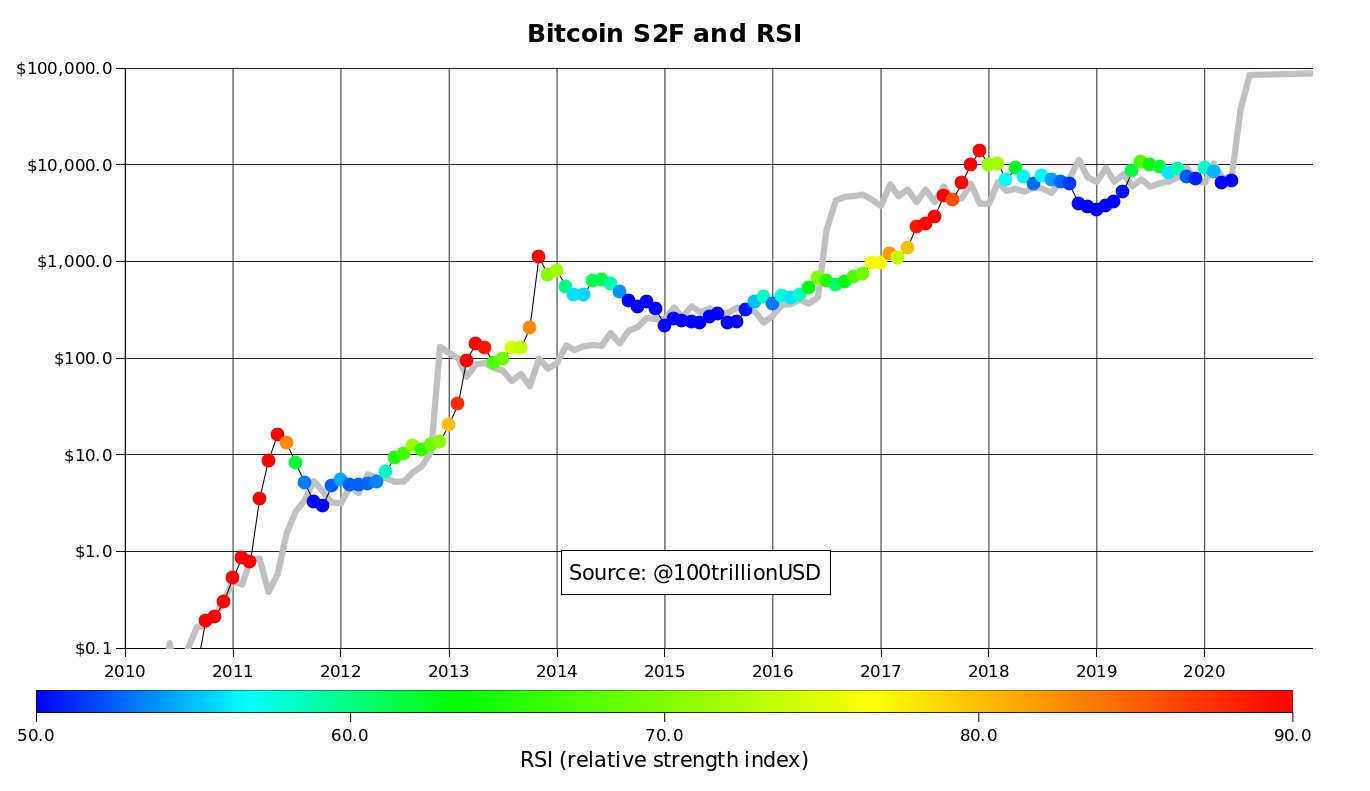 Bitcoin Halving 2020 Countdown – What the Experts Predict?
When Bitcoin was in freefall under the stress of Coronavirus last month, Anthony Pompliano was quick to fall back on a decade-old narrative for the cryptocurrency that has ensured investors of guaranteed profits.
"Bitcoin halving," muttered the co-founder & partner at North Carolina-based Morgan Creek Capital Management as he pitted the supply-slashing event against the global central banks' money printing hysteria.
Credits to a pre-programmed algorithm, bitcoin is set to cut its block reward from 1,800 BTC per day to 900 BTC per day this May. It is a mechanism that gets activated every four years that decreases the rate at which new Bitcoin gets mined.
A $70,000 Price Projection Post Bitcoin Halving
Ideally, BTC halving events should be bullish for the cryptocurrency as it flows into the market at a lesser rate. Atop that, bitcoin's 21 million supply cap ensures that it remains scarcer than any other traditional asset.
The theory is simple: If the supply is down and the demand is up, then the price of the underlying asset should rise.
The last two bitcoin halving dates have followed a price surge of about 100 and 2,938 percent, respectively. That makes many leading experts and analysts optimistic about the next bitcoin halving that would take place on May 5, 2020.
PlanB, a prominent quant analyst, sees the price reaching $70,000 after the next bitcoin halvening. His logic: a Stock-to-Flow model that says scarcity is proportional to an asset's value (if not price).
The model, so far, has been accurate in predicting bitcoin's upside price trajectory. It predicts a $1 trillion market cap for the cryptocurrency.
That brings one's attention back to Mr. Pompliano's statement, wherein he pits bitcoin against the macroeconomic catalysts. The Coronavirus-induced sell-off has pushed global markets into a recession – an event some say could be worse than the Great Depression.
Central banks have resorted to money printing, lower interest rates, bond-buying, and similar measures to safeguard the economy. All and all, it is leaving cash in a stressful position, which means people's savings are going to lose value in the long-term thanks to inflation.
"We see the reasons and conditions for Bitcoin's existence repeated in the news headlines every day," Mathew Graham, the CEO of Beijing-based investment firm Sino Global Capital told Decrypt.
"Thus, despite the recent tumult, it's hard to think of conditions that could be more fortuitously timed for Bitcoin's third halving, and we expect not just extreme volatility but also a bullish crypto climate."
Dissenting Views
Bitcoin's fall from $9,000 to as low as $3,800 in March has discouraged many analysts from relying on the halving narrative. The economic fallout caused by the Coronavirus pandemic changed the dynamic dramatically.
Tone Vays, a prominent market analyst and commentator, called it a Zombie Apocalyptic situation, noting that the virus would hurt the very sector that produces bitcoin: the miners.
Most of the mining rigs are already minting bitcoin at a loss. If the price does not maintain above the post-halving breakeven cost of $6,000-15,000, then inefficient miners could end up capitulating.
The Bitcoin Halving 2020 narrative could also fail to owe to market volatility. Part of bitcoin's recovery has followed a similar setup in traditional markets. More so, stocks are rebounding because of the Federal Reserve's stimulus packages.
But as long as the Coronavirus pandemic spreads, bitcoin and equities would continue to face the risks of extended declines. Recent data has shown that investors tend to choose cash as their safe-haven, not even Gold. That points to lesser demand for the cryptocurrency even as its supply gets slashed by half.
"Bitcoin is not a hedge to pandemics, it is a hedge to fiat regimes. A sudden, negative demand shock in the global economy' will affect every asset, including gold, in the short term," wrote Tyler Winklevoss, co-founder of Gemini crypto exchange, after the price crash in March.
But according to Harry Halpin, co-founder & CEO of Nym Technologies, one cannot predict how the halving would turn up, especially amidst a never-seen-before situation like the Coronavirus.
"The halving in May," he said, "will tell us more about whether Bitcoin truly is a safe haven following the corona-driven collapse of fiat banks."