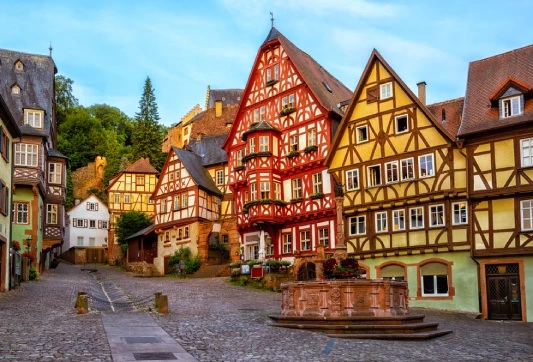 Bitcoin News Bulletin 09/24/19: Of Germany, Satoshi's Identity, Binance, And More
<! -- End of the Reviewed by section -->
Presenting CoinStats followers with the most trending bitcoin stories of the last 24 hours.
Bitcoin Trading Now Available on Germany's Second Largest Stock Exchange
Boerse Stuggart, Germany's second-largest stock exchange, is now offering bitcoin spot trading services via its new subsidiary.
Boerse Stuttgart Digital Exchange (BSDEX), as the division is called, started with the listing of BTC/EUR instrument, giving access to its thousands of investors to settle bitcoin trades in a dwindling Euro. BSDEX said that it would introduce more cryptocurrency, including Ethereum and Litecoin, in the future. Its services spread across the European Union nations for both retail and institutional investors.
Peter Großkopf, CEO of BSDEX, said:
"The market in cryptocurrencies is worth billions, and more digital assets will emerge on the basis of blockchain. Our goal is to build up the leading European trading venue for those assets…BSDEX will give retail and institutional investors direct access to digital assets and provide flexible and relatively low-cost trading."
Read more about bitcoin spot trading in Germany here. 
Bitcoin Creator Satoshi Nakamoto is Dead: BitMEX CEO
Arthur Hayes, the CEO & co-founder of controversial bitcoin derivatives exchange BitMEX, believes the Bitcoin creator Satoshi Nakamoto is dead.
Hayes doubted whether the real identity of Satoshi would ever come to light, adding that he or they might already be dead.
The statements followed years of failed guesses and ploys to reveal who is Satoshi Nakamoto. But none of the so-called impostors have been able to prove that they created bitcoin. Analysts say that the real Satoshi would need to sign the wallet he owns, which contains around 980,000 BTC, a circa equivalent of $9.8 billion.
Read the entire commentary here.
Binance Opens Crypto Trading in US
Binance, the world's biggest cryptocurrency exchange by volume, has entered the US market after listing new crypto pairs on its regional platform.
Binance US, announced the parent arm, will start trading Bitcoin, Binance Coin, Ethereum, XRP, Litecoin, and Tether from September 24. The exchange added that it would open deposits for five other cryptocurrencies, which include Cardano, Basic Attention Token (BAT), Ethereum Classic (ETC), Stellar, and 0x.
Read more about Binance US here.
UK to Auction Bitcoin Seized from a Criminal
The United Kingdom authorities will auction $662,000 worth of bitcoin this week. They seized the funds in question from an online criminal convicted for data privacy violations.
According to Wilsons Auctions, the auction will be held on behalf of the Eastern Region Special Operations Unit (ERSOU) and will start on September 25 until September 26.
Read more here.
Since you're here… Please follow us on Twitter or Facebook to receive the timely crypto price and news updates. Also, download CoinStats' cryptocurrency portfolio management app to stay updated with the minute-to-minute crypto price movements, manage your personal cryptocurrency portfolio, and check on the market sentiment with our interactive social trading tools.