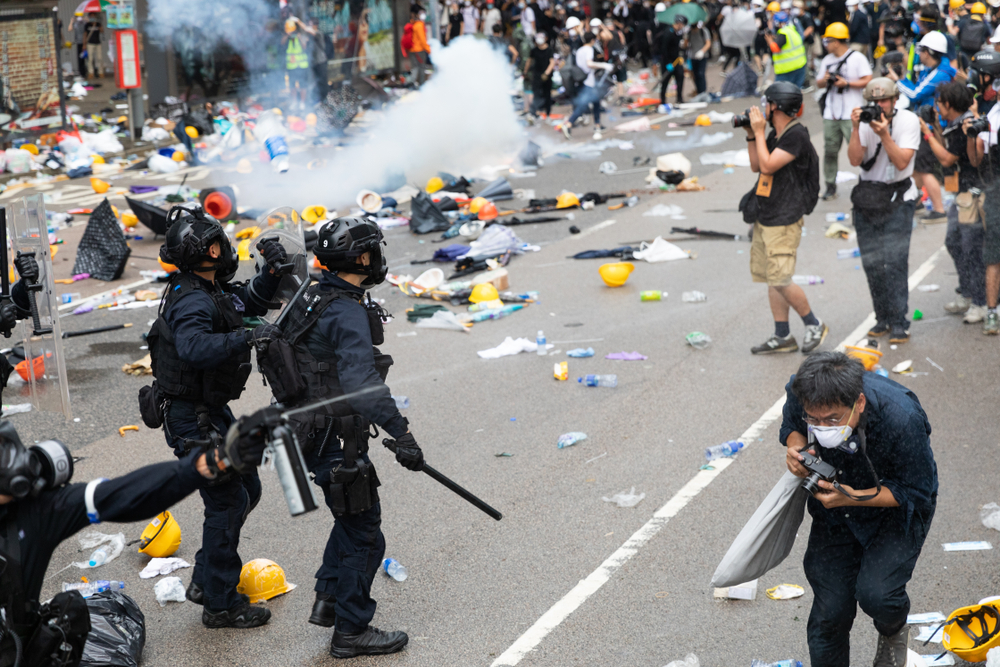 Bitcoin Now Powers an Anti-Hong Kong Police App
Just recently, Apple removed HKmap.live, an application that showed a real-time crowdsourced map of protests in Hong Kong, alleging that it facilitated attacks on individual officers and vandalization of public areas where the police were not available.
Kuma, the pseudonymous developer of HKmap.live, said in an interview with Laura Shin that Apple had no evidence to justify their app's removal. He accused the firm's CEO Tim Cook of being a puppet to the Chinese authorities, stating that Apple earns about $44 billion every year from China itself, which prompted them to act partially towards HKmap.live.
"Funding for anti-government movements in an oppressive regime is dangerous. After all, legality is defined by governments. Our encounter with Apple shows that the HK government can declare us violating laws without citing any evidence and specific law that we broke,"

said Kuma.
The Bitcoin Backup
The removal from the App Store led Kuma to look for alternatives to fund his app. Eventually, the developer decided to raise money using non-sovereign assets such as Bitcoin, Ethereum, Bitcoin Cash, Monero, and others.
Kuma told Shin that cryptocurrencies like Bitcoin offer HKmap.live users and donators much-needed pseudo-anonymity. He claimed that he had so far raised thousands of dollars via cryptocurrencies, which helped him pay for operational and hosting, as well as legal costs. The funds are also acting as reserves for creating more apps for Hong Kong protestors.
"Funding is an area we can hardly decentralize," added Kuma, "except receiving hard cash donations. HKmap probably is the first to push cryptocurrency donations in Hong Kong."
Accessing Crypto Still a Problem
Kuma also criticized the current infrastructure of the cryptocurrency industry, wherein users cannot purchase the assets without revealing their identity. Excerpts:
"Personal information is the last thing Hong Kong protestors want to share with a lesser-know third party when the government is hitting hard. I think it can be fixed with increased adoption."