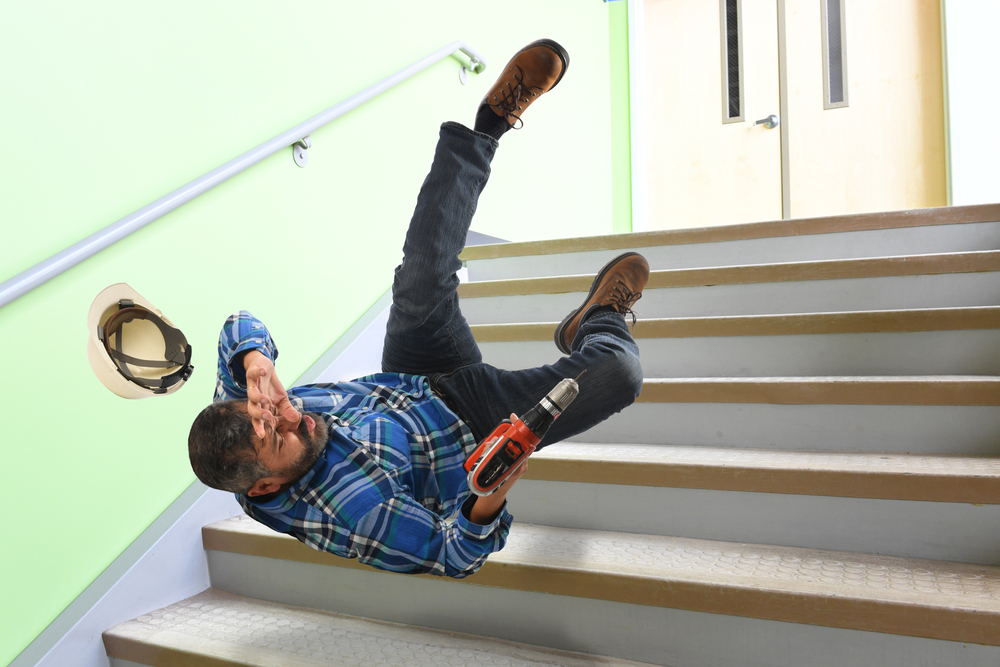 Bitcoin Slips Below $8,000; Could It Extend Downtrend?
<! -- End of the Reviewed by section -->
Bitcoin briefly slipped below the $8,000 level on Thursday for the first time in three months.
The bitcoin-to-dollar exchange rate established an intraday low of $7,712.45, according to data provided by CoinStats' cryptocurrency portfolio management app. The pair later recovered to the upside but with mild moves. As of 0806 GMT, it was trading at $8,044.17.

The latest crash brought bitcoin's maximum downside correction from its year-to-date high to as low as 45 percent. A general consensus as recorded on CoinStats app shows that about 59 percent of traders want to exit their Long positions while the rest are still hopeful of a wild rebound to the upside.
Sentiments appeared similar on Crypto Twitter, with popular analysts predicting an interim bearish scenario for bitcoin. Nevertheless, they believe the cryptocurrency is undergoing a natural downside correction after surging more than 170 percent this year. It means that, in the long run, bitcoin would jump back to its YTD tops – or even beyond.
"A cacophony of people who were bullish at $10k now bleating that price action looks bad. Price action always looks bad near the bottom. Everyone is afraid. That's why the opportunity exists," said Twitterati Light Crypto.
Technical Analysis
Bitcoin is looking to attempt an upside breakout, according to a crucial technical indicator.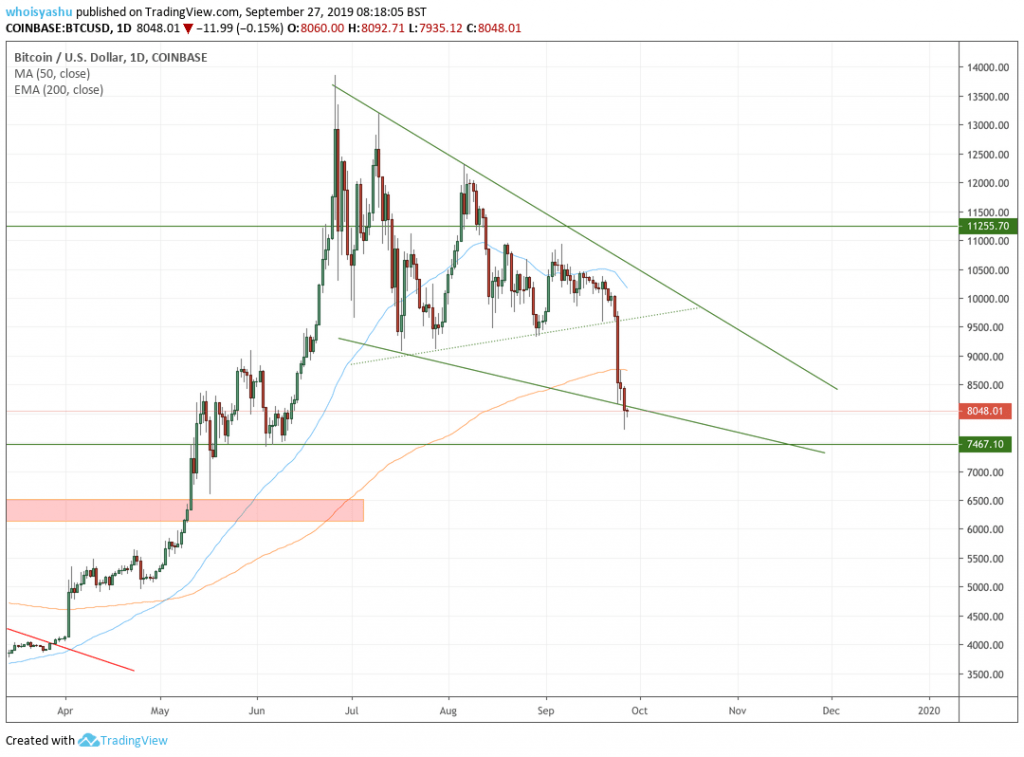 The price has broken to the downside from its previous symmetric triangle pattern. The shape has not transformed into a Falling Wedge, a technical area that typically sees price forming lower highs and lower lows up to an apex. Then, the asset breaks to the upside.
It appears bitcoin would continue to trend inside the Wedge, as shown in green in the chart above. Therefore, a Long entry towards the upper trendline on a bounce from the lower one could bring decent interim profits. Similarly, a pullback from the upper trendline could open attractive Short opportunities towards the lower one.
Nevertheless, one should make sure that they place stop losses against the direction of their trades.
In the event of a breakout, the next ideal target bitcoin could target is $10,000. A breakdown, on the other hand, could bring it towards the $7,000 level.