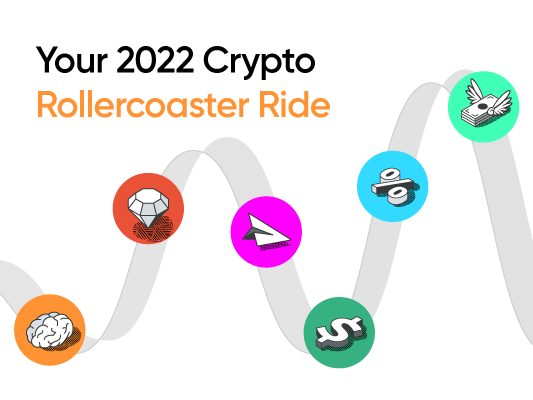 Recapping Your Year in Crypto: Unwrap Your Wrapped 2022
<! -- End of the Reviewed by section -->
Phew, what a year! So, did you sink or swim in 2022? 🤔
January 2022 seems like it was forever ago, and as the year draws to a close, we look back at our investments to draw conclusions and better our strategy.
Since this initiative was a big success last year, we decided to give you the opportunity to squeeze your 2022 in crypto in one colorful & memetic recap called CoinStats Wrapped as well.
Let's take a journey through the ups and downs, the bangers and Ls, the cringe and the based!
2022 was a tough year for crypto, so you may be somewhat reluctant to look back. Here are a few reasons why it's still a good idea to sum up your year:
As we prepare to greet 2023, we sit down and reflect on the passing year, and crypto is one part of that assessment. New countries visited and habits improved are great, but don't forget to include your best coins and best NFT!
Stats can be quite interesting: Who'd have thought you'd do better than X% of CoinStats users? How did you perform so many transactions or pay so much in fees? Only one way to find out.
Analysis is the mother of improvement, and maybe there are some crucial changes you need to make to fine-tune your investing strategy. Taking a look back will make it all much more clear!
We had a lot of fun creating your Wrapped, so chances are high you'll enjoy unwrapping it.
And finally, you'll have the option to easily share your Wrapped on social media with the hashtag #CoinStatsWrapped, inviting friends and online community to comment on your crypto bro life. You can click on the hashtag snoop on theirs as well 🐸
Now that we have you in for a ride, let's go ahead and check your 2022 Wrapped.
How to See CoinStats Wrapped Stats?
Your CoinStats Wrapped will be available on our app for the next 2-3 weeks. Just follow these steps to review your year in crypto:
Open the CoinStats app. Make sure you have updated it to version 4.12.0 or 4.12.1. Note: If you're signed up, you'll have to log out and login again.


Click on the CoinStats Wrapped story. You can then take a look at your
Profit/Loss analysis
Your best coin & top-5
SThe best NFT & top-5
Number of transactions
Amount paid in fees
Number of trades
Worst coins
Performance comparison to other CoinStats users.
Share your Wrapped with the #CoinStatsWrapped hashtag to show your recap to friends online and check out theirs.
How Do I Share My CoinStats Wrapped?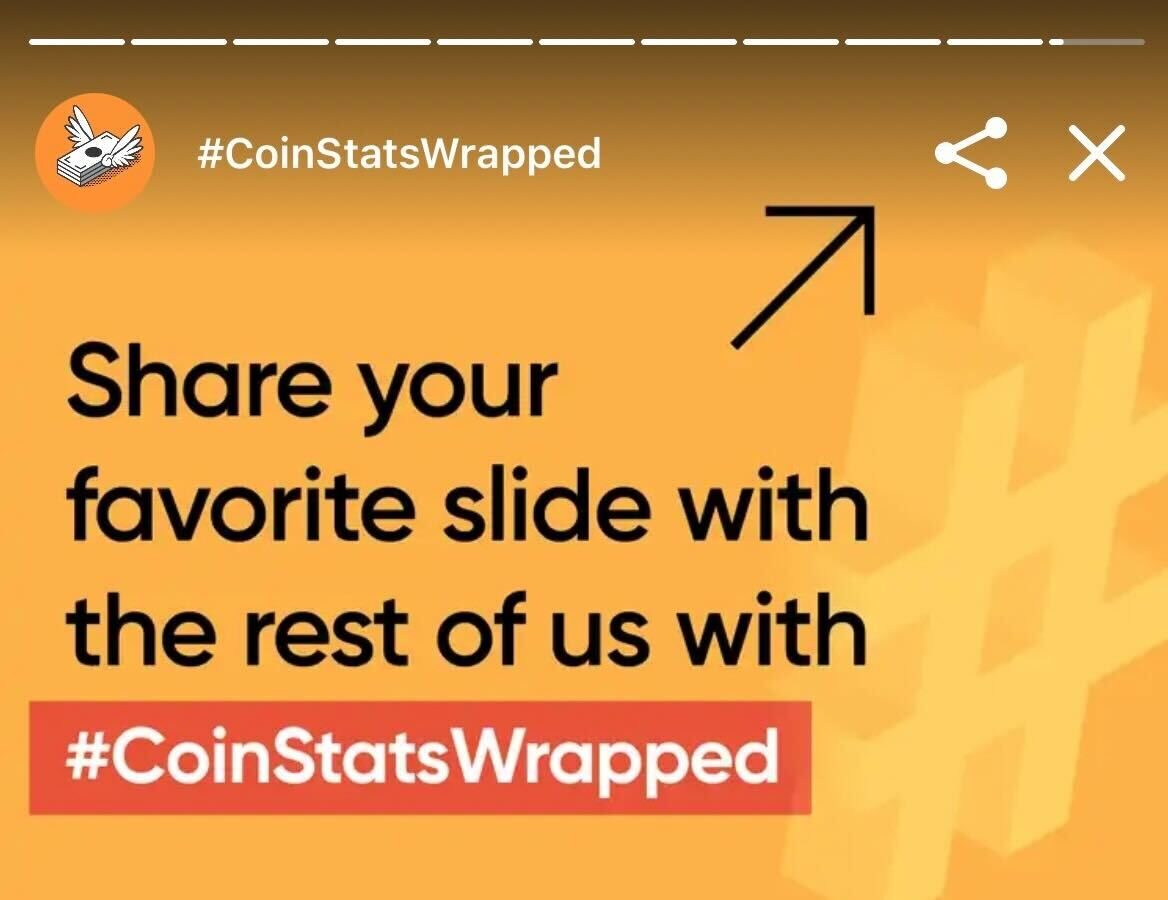 We know from last year how much you guys like to screenshot and share specific screens from your Wrapped with witty comments. Of course, you can just do that! But you can also share your entire CoinStats Wrapped with just a click. When you get to the end of your Wrapped, you'll see this screen:
Tap on the upper right corner to share your year in crypto with your fans, friends, and foes. That's it, now everyone will know about the best and worst of your portfolio this past year.
Hope you'll enjoy recapping your year in crypto investing with CoinStats. Don't forget that there's always 2023 – the perfect year to experiment with your strategy, discover something new in the ecosystem, and, as a result, end up with a much cooler Wrapped. Good luck 😘