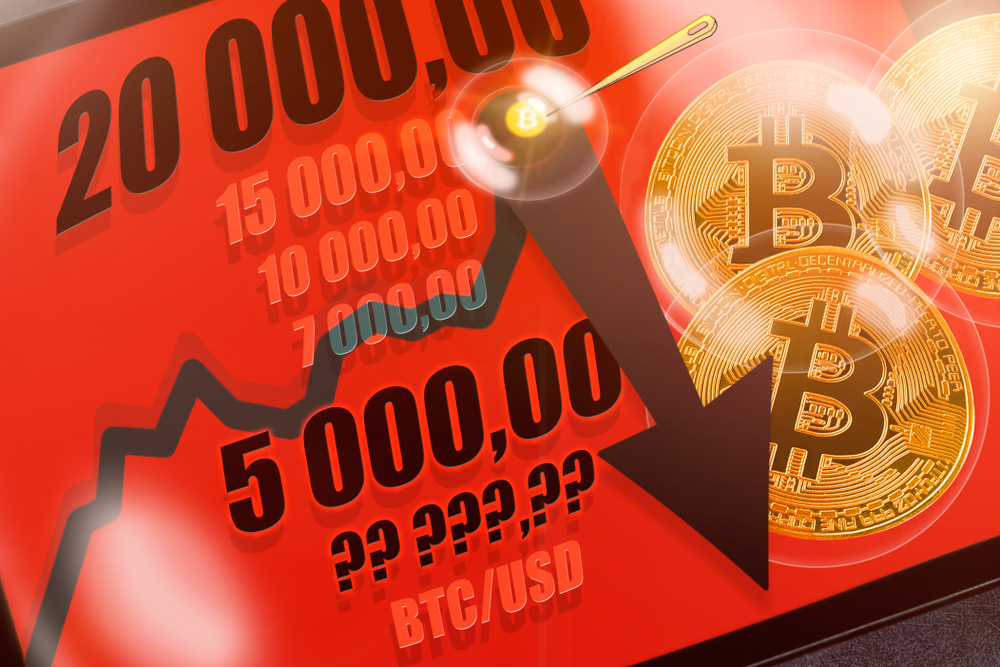 Gamblers Crash Bitcoin to Below $7,500; Is It a Bullish Setup?
<! -- End of the Reviewed by section -->
The bitcoin price crashed on Wednesday after spending almost a month in a flat trajectory.
The bitcoin-to-dollar exchange rate was trading at $7,480 as of 1735 GMT, down 8.86 percent on a 24-hour adjusted timeframe. Earlier today, the pair had established a fresh intraday low of $7,296.44, according to data collected by CoinStats' cryptocurrency portfolio management app. Other tokens, including Ether and XRP, also dropped by 7.5 percent and 10 percent, respectively.

The flash crash came on the day when Facebook co-founder Mark Zuckerberg was appearing before the House Finance Services Committee. The noted entrepreneur was set to face hardline questions from the committee over their controversial payment project, Libra – also a cryptocurrency.
While no evidence suggests that Zuckerberg's hearing on the Capitol Hill contributed in any way to the bitcoin's plunge on Wednesday. But the proximity between the two events raised eyebrows of many mainstream media agencies.
MarketWatch.com indicated that investors lost confidence in bitcoin right around the Zuckerberg's testimony. Bloomberg also spread a similar sentiment in its report published earlier today.
BitMEX Liquidation
Reddit was way faster in finding what caused bitcoin to drop by more than $550 in minutes. A post circulating on the social media forum indicated that traders liquidated $200 million worth of Long positions on BitMEX – a controversial bitcoin derivatives platform.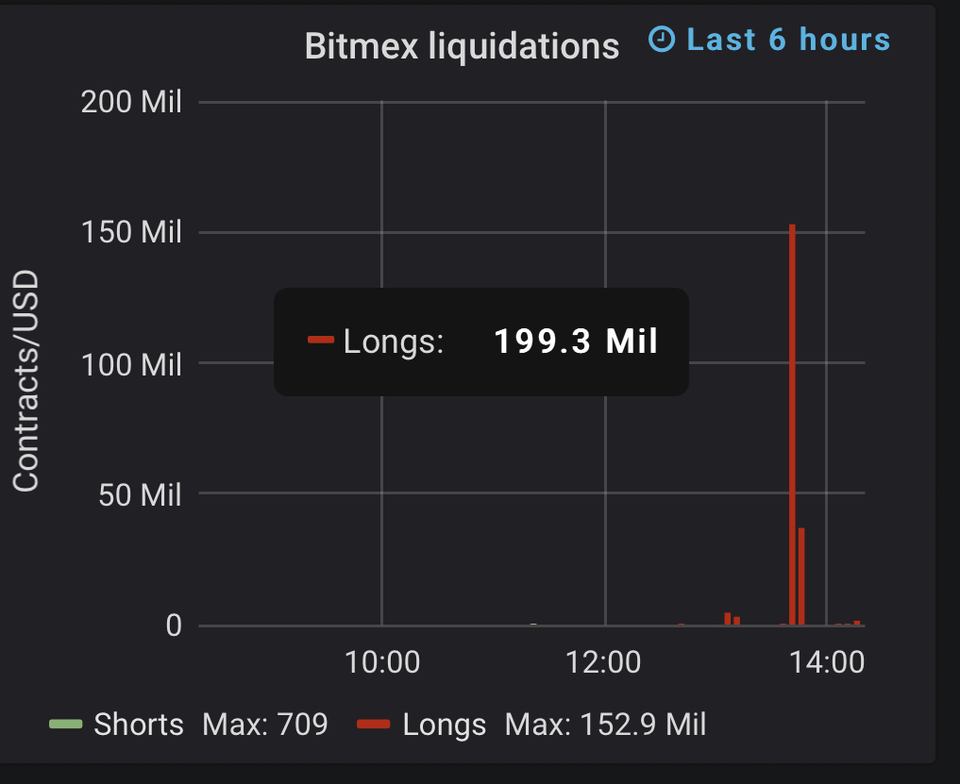 On a good note, bitcoin futures volume of Bakkt surged dramatically as the cryptocurrency's spot rate fell. Crypto Twitter showcased the trading activity's surge as a signal of institutional investors buying Bitcoin for cheap.
Part of the reason lies in bitcoin's long term bullish calls. Maximalists believe that the cryptocurrency would jump above $40,000 to anywhere up to $100,000 by the end of 2020. It is due to bitcoin's scarcity against the money-printing central bank policies, which makes fiat lesser attractive. Fundstrat's Thomas Lee even believes that the injection of new money into the market would pump bitcoin as much as it pumps the stock market.
But so far in the current quarter, bitcoin's performance has been lower-than-expected. The cryptocurrency surged impressively in the first half of 2019, rising more than 150 percent. But in the latter half, it has now dropped by close to 50 percent.
"If buyers weren't interested in $7,800 bitcoin, they're likely not interested in $7,500 prices," said Josh Rager, an independent market analyst. "It likely goes lower [with] confluence support at $7,200 below. Even after a natural bounce there, it comes down to where large/aggressive buyers are interested."
In layman terms, Rager indicated a bounce sentiment for bitcoin.
The Technicals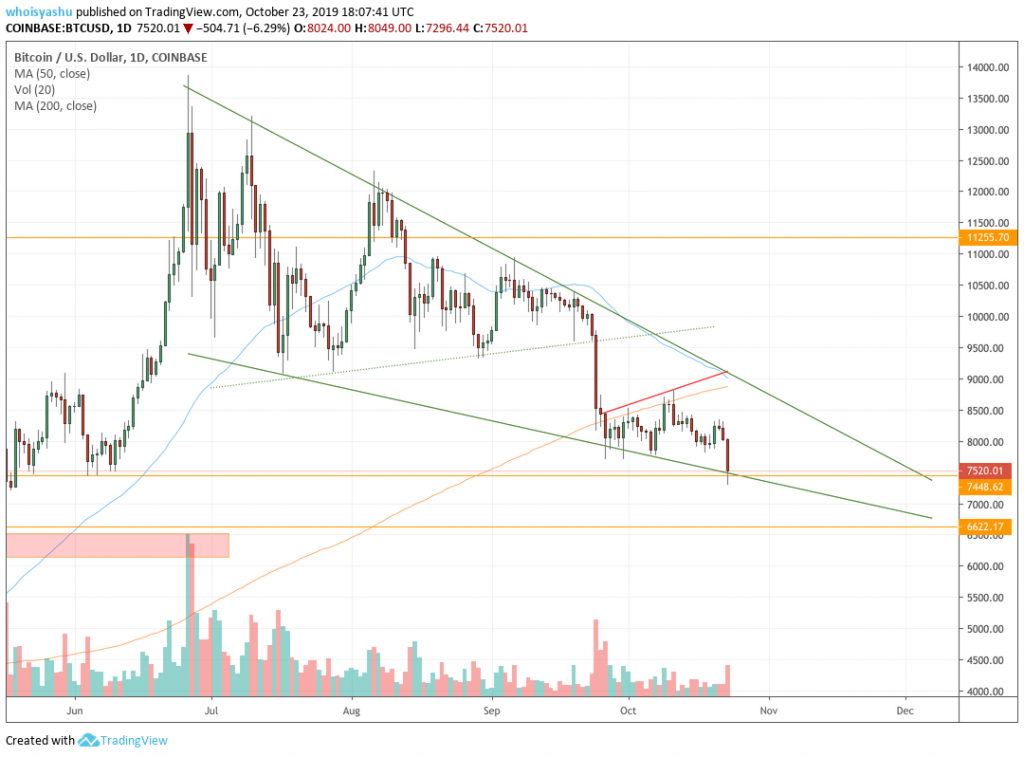 The latest bitcoin plunge appears hard, but its fitting well in a broader bullish narrative. The price, since establishing a swing high towards $14,000, has been making lower highs and lower lows. This is called a Falling Wedge – a continuation pattern that eventually leads to an upside breakout.
As one can see in the chart above, bitcoin is now testing the support of the Falling Wedge channel. It means the price could reverse mid-term to eye the upper trendline as its upside target. It could fluctuate inside the range for as long as it reaches the Wedge's apex. Then, a breakout could take it out of the pattern, after which it would eye $10,000.
A breakdown, on the other hand, will invalidate the Falling Wedge. The medium-term downside target then would be near or below $6,500.
So, let's try some HODLING after all.
Disclaimer: The author does not represent the views of CoinStats. The article above is his and his opinion only. Readers' discretion is advised.