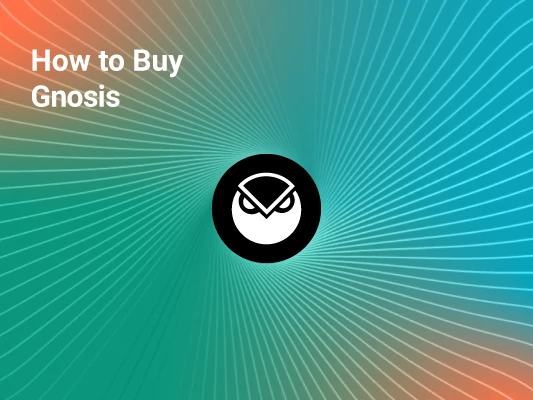 How to Buy Gnosis [The Ultimate Guide 2023]
<! -- End of the Reviewed by section -->
Gnosis is an open-source and decentralized prediction market platform built on the Ethereum blockchain. Described as "crowdsourced wisdom" in the Gnosis whitepaper, prediction markets allow users to speculate on any event, sports, political, etc. and utilize user predictions to aggregate information about future events. Moreover, Gnosis is creating an infrastructure layer to enable developers to build their own prediction market apps.
The Gnosis protocol has a dual token system, with GNO and OWL tokens to power the platform.
Read on for relevant information about the Gnosis protocol and an extensive breakdown of its technology, and get a quick tutorial on why, where, and how to buy Gnosis online in a few simple steps.
Let's get right to it!
What Is Gnosis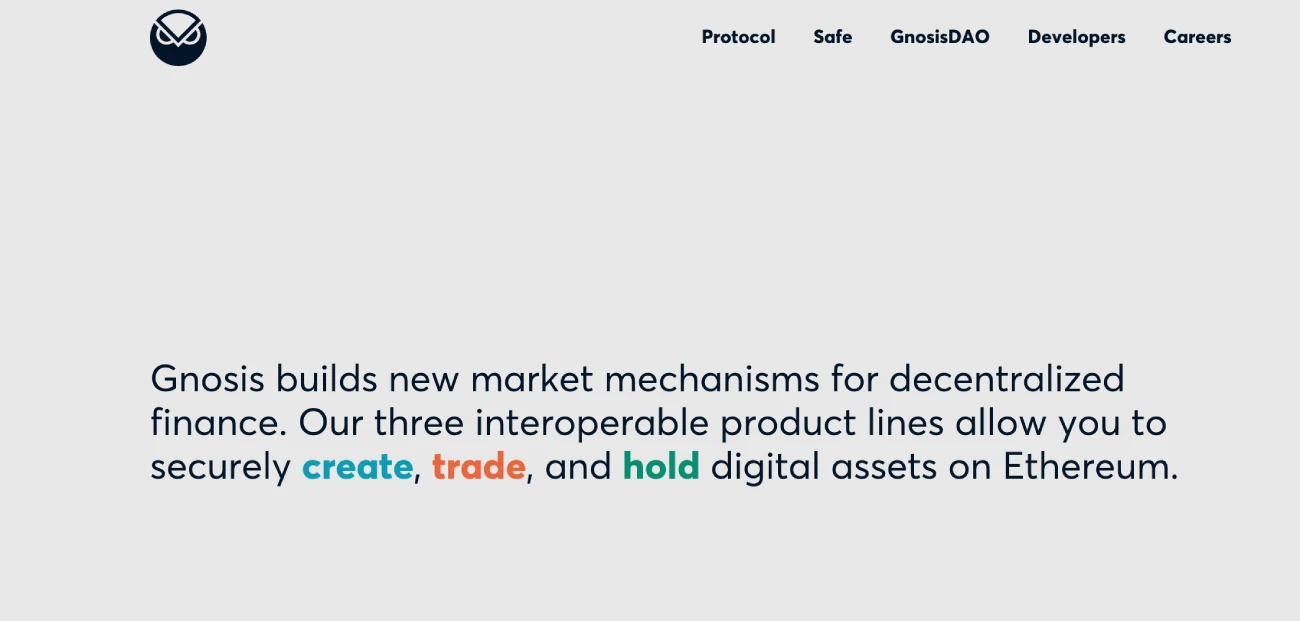 Gnosis is a permissionless, decentralized prediction market built on the Ethereum blockchain. It's an open-source platform where users can speculate and bet on any event, news, or arbitrary outcome. Gnosis enables users to trade tokens representing event outcomes on an open market. As the events unfold, and the outcome becomes clear, Gnosis tokens gain or lose value depending on the user's prediction.
The Gnosis protocol aims to establish the global standard in prediction markets and provide users with reliable forecasting tools. It provides an infrastructure for decentralized finance (DeFi) applications to function as forecasting tools, sources of information, and standards for predictive assets. Gnosis aggregates public opinion combined with data from AI (Artificial Intelligence) agents in an uncensored source to build an unbiased market for data collection and future estimates that could have applications in finance, government, and other sectors.
GNO and OWL tokens power Gnosis. GNO is an ERC20 token used to reward Gnosis users. Gnosis tokens (GNO) are used to generate OWL tokens, the primary mode of payment on the platform.
What Is Prediction Market
To better understand how Gnosis works, we'll delineate a prediction market and how it works. Simply put, it's a market where users can place bets on future events. However, Gnosis has much more utility than placing bets on sports, news, or political events. Prediction markets collect information about the outcome of future events by incentivizing traders to update a data point accurately.
Prediction markets take advantage of the wisdom of crowds, i.e., the belief that collective predictions of market participants are usually more accurate and balanced than that of a single expert. Traders bet on what they believe is the most likely outcome, thereby increasing or decreasing the price of that outcome.
A decentralized prediction market is a prediction market operating through blockchain-based smart contracts that can self-execute to distribute payoffs without the control of any centralized authority.
Prediction markets are effective as a prognostic tool for topics like climate change, epidemics, price forecasting, insurance, etc. They are also used in the financial sector in probabilistically determining the future prices of assets.
How Does Gnosis Market Work

Gnosis comprises three separate development layers, such as:
Gnosis Core Layer: It's the foundational layer that contains smart contracts for market mechanisms, outcome tokens, etc., on the Gnosis platform.
Gnosis Service Layer: It's the platform's second layer that provides resources for consumer applications and implementing tools such as chatbots and stablecoins.
Gnosis Application Layer: It's built on top of the Service and Core layers and consists of front-end tools such as apps, etc., that can be built by the Gnosis teams and third-party developers.
Gnosis uses the following platforms to achieve its goals:
The Apollo Network: It allows users to create their own tokens representing information, incentives, or ideas and a market for any arbitrary event where users can buy or sell positions to speculate on the outcome. Certain outcomes are more likely to happen, increasing the related tokens' value. Once the event has been finalized, the tokens representing the final outcome receive the total value of the bets, while the tokens representing a different outcome use their value.
DutchX: A decentralized exchange where users can trade and auction off their tokens.
Gnosis Safe: It's a cryptocurrency wallet and browser used to interact with the Ethereum DApps. It enables individuals and businesses to set up multi-signature wallets to store their digital assets securely. This Gnosis wallet interacts smoothly with most popular DeFi protocols and is available for Android and iOS or as a Chrome browser extension.
Gnosis History
The Gnosis protocol was co-founded by Martin Köppelmann and Stefan George in 2015. It was one of the first projects backed by Ethereum-focused incubator, Consensys. The company held an ICO in 2017 and raised over USD12.5 million by selling 4 percent of the token supply. The ICO was very popular, and the sale ended in less than 15 minutes. In late 2017, Gnosis' testnet Olympia was launched, and in 2018, Apollo, DutchX, and Gnosis Safe were launched.
Gnosis (GNO) Tokenomics
Gnosis uses two native tokens: Gnosis (GNO) and OWL. GNO is an ERC-20 token, with a total supply of 10 million tokens created during the IC sale in April 2017. The OWL token is used to reward users who stake GNO tokens, with one OWL being equal to $1. The staking rewards depend on the lock-in period and the OWL tokens' supply. OWL tokens are also the preferred mode of payment on the platform.
The GNO tokens' circulating supply is 2,579,589 tokens, and the total supply is 3,000,000 tokens. To check the live price of Gnosis, click on Gnosis price.
The Gnosis (GNO) token reached its all-time high of USD 575.77 in January 2022 and has decreased significantly since then, like the entire cryptocurrency market.
Gnosis is very popular amongst users so you can trade GNO on most major cryptocurrency exchanges worldwide, including Binance, Huobi Global, Kraken, etc. You can also buy Gnosis (GNO) on decentralized exchanges such as UniSwap.
Now, let's learn how to buy Gnosis tokens in a few simple steps.
How to Buy Gnosis on Binance
Binance is one of the world's largest cryptocurrency exchanges in terms of the trading volume. The exchange makes trading cryptocurrencies simple and affordable. It allows users to buy cryptocurrencies using fiat money, credit or debit card, bank account, etc. Binance offers an easy-t0-use interface, low trading fees, and multiple trading options such as margin, leveraged, staking, etc., making Binance one of the most popular and widely used crypto exchanges worldwide. It's not possible to buy Gnosis directly on Binance, but you can buy a major cryptocurrency like Bitcoin, Ethereum, or USDT with a credit card or debit card on Binance and then exchange it for Gnosis.
Follow our step-by-step guide on how to buy Gnosis on Binance:
To buy Gnosis (GNO) tokens, you must create a retail investor account on Binance. All you need to register your Binance account is a valid email address and a mobile phone number. After creating your account, you must complete the KYC verification with a valid photo ID and a live photograph. The verification process only takes a few minutes, and you can start trading GNO or any other digital currency of your choice.
To buy Gnosis (GNO), you must add funds to your Binance account. Binance supports fiat money such as USD, GBP, EUR, etc., and several deposit methods like a debit card, credit card, bank transfer, wire transfer, etc. You can choose your preferred payment method for buying Gnosis. Binance has very low fees for trading GNO or any other cryptocurrencies, but trading fees vary for various payment methods. Once you've added sufficient funds to your Binance wallet, you're one step closer to buying Gnosis (GNO).
To trade Gnosis on Binance, you must first acquire a major currency such as Ethereum, USDT, etc. You can buy USDT either through the funds deposited into your account or deposit USDT from your personal crypto wallet into your Binance wallet. While depositing, ensure to enter the correct crypto wallet address and select the suitable chain, so your funds don't get lost. On the "Markets" page, search for GNO and select Gnosis (GNO/USDT). Enter the amount of USDT you wish to buy GNO for and enter the price of the Gnosis token if you want to place a limit order. You can also place a market order to buy Gnosis at the current market price. Once you click "buy," the order will be executed instantly, and the tokens will reflect in your Binance wallet.
You've managed to buy GNO on the Binance exchange in a few easy steps. You can also use the Binance mobile app to buy GNO similarly.
How to Buy Gnosis on Huobi Global
Huobi Global is one of the world's largest exchanges that supports an impressive array of trading pairs and cryptocurrencies. It enables you to easily purchase GNO or other cryptocurrencies through fiat money or digital currency on the exchange.
Follow our step-by-step guide for buying GNO on Huobi Global:
Create a Huobi Global Account
To buy GNO on Huobi Global, you must create a retail investor account on the exchange. You must provide a valid email address to create an account. Once the account is created, you must provide a valid ID and a live photograph to complete your KYC verification in compliance with the Securities Exchange Commission regulations. Once you complete your KYC, your account will get activated within a few minutes, and you can trade GNO and other cryptocurrencies on the exchange. Consider that a decentralized exchange like UniSwap doesn't require a KYC verification.
The next step is to deposit funds into your Huobi Global wallet. You can choose different ways to fund your Huobi Global wallet. Huobi Global supports fiat currencies and deposit methods like credit or debit card, bank transfer, wire transfer, P2P transfers, etc. You can choose your preferred payment method for buying Gnosis. Add funds to your "Fiat Account" under the "Balance" tab. If you deposit USD into your Huobi Global wallet, it will show as HUSD. The exchange charges a small deposit fee for fiat deposits, but no fee is charged for the direct deposit of crypto assets into the wallet.
Once you've successfully added funds to your Huobi wallet, the next step is to buy USDT or BTC, as these are the only two trading pairs for GNO available on the exchange. You can use the HUSD to buy the required amount of USDT or BTC. After buying USDT, go to markets and enter GNO/USDT in the search bar. Enter the amount of USDT you wish to buy GNO for and place a market order for purchasing GNO. The order will be fulfilled instantly, and the GNO tokens will be reflected in your Spot Wallet.
Now you know how to buy GNO or any other cryptocurrencies of your choice across two of the world's largest cryptocurrency exchanges. You can also buy GNO on any decentralized exchange that supports ERC-20 tokens.
Note: You can sell Gnosis with the exchange you bought it through.
Storing GNO Tokens
Once you've managed to buy GNO or another digital asset of your choice, the next important step is to store your crypto tokens in a secure wallet that supports Gnosis. While cryptocurrency exchanges offer a digital wallet of their own, significant risks such as cyber-attacks, hacks, etc., are associated with these wallets that make your investments vulnerable.
Binance provides its own cryptocurrency wallet, but it has also partnered with Trust Wallet to additionally secure user funds. You can easily transfer crypto brought on Binance to your Trust Wallet. Tip: remember to write down your passphrase provided by Trust and keep it safe, as it'll help you gain access to your wallet if you forget your PIN.
After your purchase, you can choose to store your GNO in different kinds of crypto wallets, such as:
Software Wallet: These are also known as hot wallets as they are always connected to the internet. The strength of software wallets lies in their flexibility and ease of use. A software wallet is the most easy-to-set-up crypto wallet and lets you easily interact with several decentralized finance (DeFi) applications. However, these wallets are vulnerable to security leaks because they're hosted online—like your bank accounts. So, if you want to keep your private keys in software wallets, conduct due diligence before choosing a wallet to avoid security issues. We recommend a platform that offers 2-factor authentication as an extra layer of security.There are many software wallets available for free download online. CoinStats Wallet is one of the most secure software wallets. It helps you store your GNO and other assets safely and monitor your assets' growth in real-time. Other examples of software wallets include the Trust Wallet and Metamask.
Hardware Wallet: A hardware wallet is a device that stores the private keys you need to receive or send crypto. Hardware wallets are usually considered the safest way to store your crypto assets as they offer offline storage, thereby significantly reducing the risks of a hack. They are secured by a pin and will erase all information after many failed attempts, preventing physical theft. Hardware wallets also let you sign and confirm transactions on the blockchain, giving you an extra layer of protection against cyber attacks.Hardware wallets are suitable for investors with a long-term investment strategy.Ledger Nano S, and Ledger Nano X, are arguably the most secure hardware wallets letting you securely manage your Gnosis tokens.

Conclusion
Gnosis offers the infrastructure for prediction market applications. It also provides Dutch Exchange, the Gnosis Safe, a secure way to manage digital assets, and robust tooling allowing anyone to use customized forecasting applications to make any arbitrary event tradeable.
Investment Advice Disclaimer: The information contained on this website is provided to you solely for informational purposes and does not constitute a recommendation by CoinStats to buy, sell, or hold any securities, financial product, or instrument mentioned in the content, nor does it constitute investment advice, financial advice, trading advice, or any other type of advice. This is not an endorsement of cryptocurrency or any specific provider, service, or offering.
Cryptocurrency is a highly volatile market, sensitive to secondary activity, do your own research, obtain your own advice, and only invest the money you can afford to lose. There are significant risks involved in trading CFDs, stocks, and cryptocurrencies. Between 74-89% of retail investor accounts lose money when trading CFDs. You should consider your own circumstances and obtain your advice before making any investment. You should also verify the nature of any product or service (including its legal status and relevant regulatory requirements) and consult the relevant regulators' websites before making any decision.
Performance is unpredictable, and the past performance of Gnosis is no guarantee of its future performance.