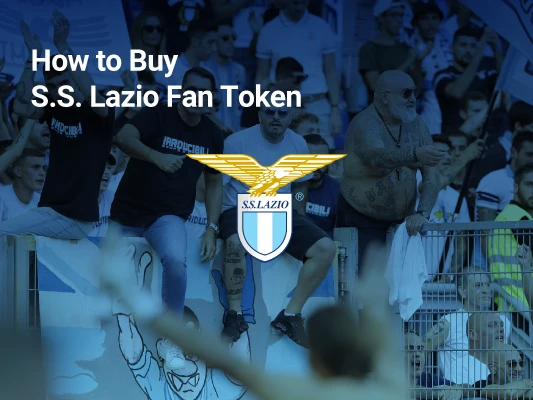 How to Buy Lazio Fan Token (LAZIO)
<! -- End of the Reviewed by section -->
Blockchain technology and Web 3 elements, such as interactive games, Fan Tokens, NFT (non-fungible token) collectibles, etc., have made the FIFA World Cup Qatar 2022 event special. The world's most famous football teams, including Manchester City, Barcelona, Flamengo, Paris Saint-Germain, AS Roma, Atletico Madrid, Juventus, Galatasaray, Inter Milan, Arsenal, FC Porto, Corinthians, etc., have launched Fan Tokens, a new method for fans to connect with their favorite clubs and players. Fan Tokens are digital assets that provide holders access to discounts, promotions, and limited content and grant them voting rights. Fan token holders gain access to rewards and benefits and can win prizes like signed club merchandise. Fans from all over the world invest in their favorite teams to show their support for them. While Fan Tokens are still relatively new, they're quickly establishing themselves as the future of the sports economy.
One such token is the Lazio Fan Token (LAZIO), and today we're bringing you a detailed guide on Lazio Fan Tokens and a quick tutorial on how to buy Lazio Fan token in a few steps on Binance.
Key Takeaways
The Lazio Fan Token (LAZIO) is a BEP-20 utility token launched on the Binance Smart Chain. It was created to revolutionize the fan experience for the famous Italian football club, S.S. Lazio.
LAZIO gives Lazio fans voting rights, allowing them to vote on club decisions and gain access to exclusive rewards, club discounts, and benefits.
Since LAZIO has been developed on Binance, the Binance cryptocurrency exchange is the best place to buy and sell Lazio Fan Token.
Let's get right to it!
What Are Lazio Fan Tokens?
The Lazio Fan Token (LAZIO) is a BEP-20 utility token launched on the Binance Smart Chain. It was created to revolutionize the fan experience for the famous Italian football club, S.S. Lazio. The partnership agreement between the Binance crypto exchange and Lazio is valued at more than 30 million euros and aims to enable every Lazio fan to be a part of the team. LAZIO is both a governance and a utility token and gives Lazio fans voting rights, allowing them to vote on club decisions and gain access to exclusive rewards, club discounts, and benefits.
Lazio Fan Token Price
The Lazio Fan Token price has suffered along with the entire crypto market, but it has held stronger than several other cryptocurrencies. LAZIO price is set by individual vendors based on available supply and demand. The price of the asset varies based on order books, volume, exchange rates, and fees of each Lazio Fan Token exchange.
The all-time high price of Lazio Fan Token was $26.75 on October 21, 2021, and the lowest price for Lazio Fan Token was $0.915594 on May 12, 2022.
The Lazio token market cap is USD 33.5 million. You can check the Lazio Fan Token current price, circulating supply, total supply, and other metrics at Lazio price on CoinStats.
Buying Lazio Fan Token
Now, let's look into where the world trades S.S. Lazio Fan Token. Since LAZIO has been developed on Binance, on the Binance Smart Chain, the Binance cryptocurrency exchange is the best place to buy and sell Lazio Fan Token. Binance also has more trading volume and higher liquidity than other crypto platforms, making it the best platform for purchasing Lazio Fan Tokens or other digital currencies.
Follow the steps highlighted below to buy Lazio Fan Tokens on Binance.
Step 1: Create a Binance Account
To purchase cryptocurrency on Binance, you must create an account if you don't already have one. Binance, like many other cryptocurrency exchanges, offers a hassle-free registration with only an email address or valid mobile number. A link will be sent to your address or mobile phone, and you must click it to verify your account. Once the account is activated, you must create an elaborate password, and you're good to go.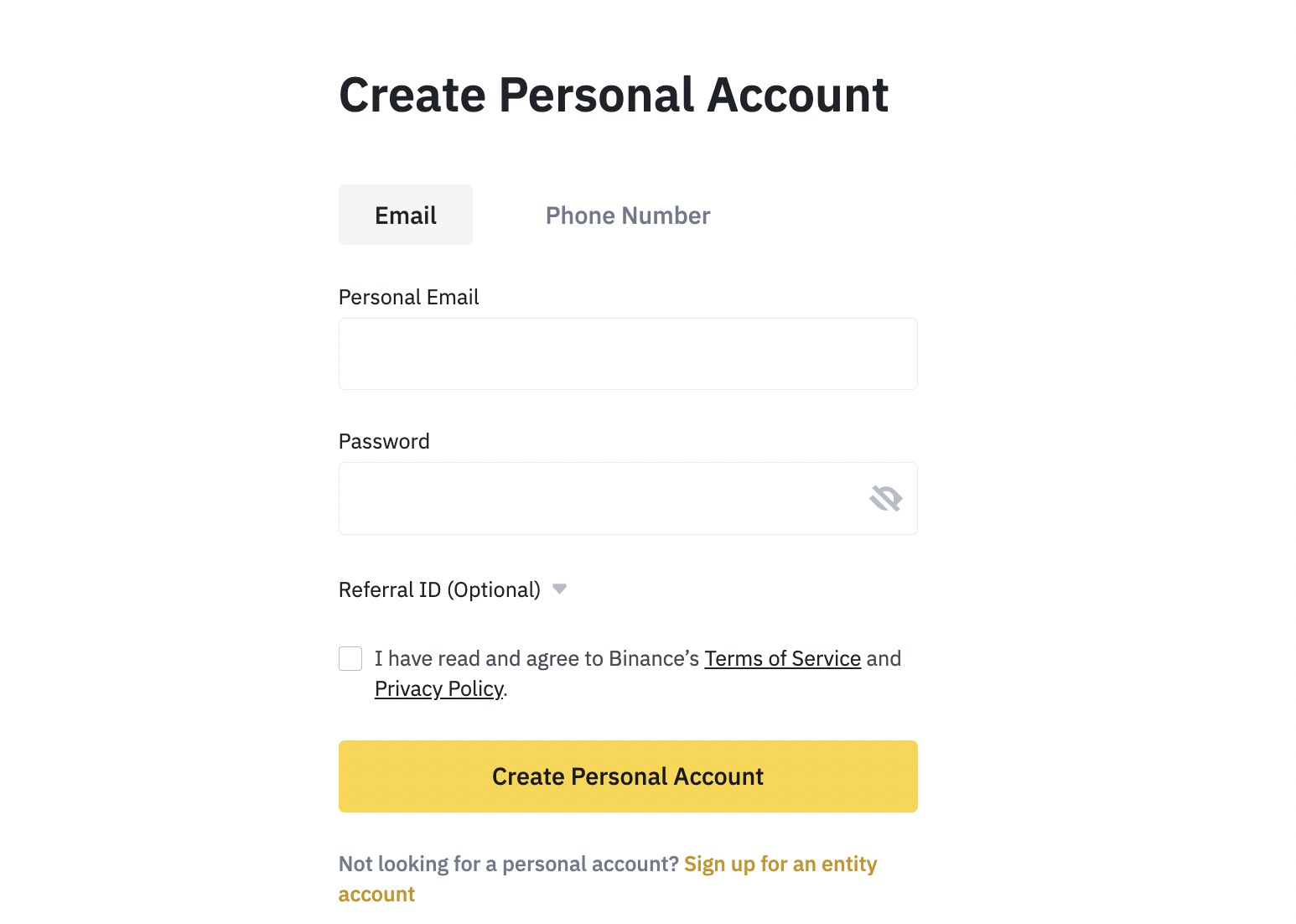 While Binance doesn't have mandatory KYC and AML requirements, users must complete the KYC verification process to gain full access and increase higher deposits and withdrawal limits. You must provide personal information and a government-issued identity card to verify your account.
Once your identity verification is complete, it's recommended to activate two-factor authentication (2FA) for an extra layer of security.
Step 2: Deposit Funds
The Binance platform allows you to buy crypto using fiat currency, cryptocurrencies, peer-to-peer trade, credit or debit card, or your bank account directly. You can pick any of the methods to deposit funds into your wallet. Consider buying a stablecoin like USDT or BUSD first, then use the currency to buy Lazio Fan Token. The minimum amount to buy Lazio Fan Token is USD 10.
Step 3: Purchase Lazio Token
Follow the steps below to place a market order to buy LAZIO instantly at the current market price:
Click the search bar, enter LAZIO, and select "Buy LAZIO."
Select a trading pair you wish to buy LAZIO against.
Choose the payment method and the currency you wish to use, and input the amount of LAZIO or the fiat amount to be spent.
Double-check the transaction details and click "Confirm."
The LAZIO tokens will be displayed in your balance once the transaction is processed.
You can also place a limit order indicating that you want to buy LAZIO at or below a specific price point. Your broker will ask you the number of coins you wish to acquire and the maximum price you're ready to pay for each coin once you've placed an order. The coins will only appear in your wallet if your broker fulfills your order at or below your requested pricing. The broker may cancel your order at the end of the day or leave it open if the price exceeds your limit.
If you're planning to keep your newly purchased coins for an extended period, we highly recommend securely storing them in a hardware wallet.
To trade LAZIO on spot markets, go to the Trade page and search for the LAZIO pairs (LAZIO/USD, LAZIO/USDT, etc.). Select the trading pair and check the price chart. Click "Buy LAZIO," select the "Market," enter your amount or choose what portion of your deposit you'd like to spend by clicking on the percentage buttons. Confirm and click "Buy LAZIO."
Congratulations on adding Lazio Fan Tokens to your crypto portfolio!
Step 4 (Optional): Store Lazio Fan Token
While your LAZIO tokens can be stored in your brokerage exchange wallet, experts highly recommend storing your precious coins away from exchange wallets, as those might be susceptible to hacks and interference.
We highly recommend creating a private wallet with your own set of keys. Depending on your investing preferences, you might choose between software and hardware wallets:
Software Wallets
If you're looking to trade Lazio Fan Tokens regularly, software or hot wallets provided by your selected crypto exchange will suit you. The strength of software wallets lies in their flexibility and ease of use. A software wallet is the most easy-to-set-up crypto wallet and lets you easily interact with several decentralized finance (DeFi) applications. However, these wallets are vulnerable to security leaks because they're hosted online. So, if you want to keep your private keys in a software wallet, conduct due diligence before choosing one to avoid security issues. We recommend a platform that offers 2-factor authentication as an extra layer of security.
Examples of software wallets include CoinStats Wallet, MetaMask, Coinbase Wallet, Trust Wallet, and Edge Wallet, amongst others.
Hardware Wallets
Hardware or cold wallets are usually considered the safest way to store your cryptocurrencies as they offer offline storage, thereby significantly reducing the risks of a hack. They are secured by a pin and will erase all information after many failed attempts, preventing physical theft. Hardware wallets also let you sign and confirm transactions on the blockchain, giving you an extra layer of protection against cyber attacks. These are more suitable for experienced users who own large amounts of tokens.
Ledger hardware wallets are arguably the most secure hardware wallets letting you securely manage your digital assets. The Nano X is designed for advanced users and offers more storage space and advanced features than Ledger Nano S, designed for crypto beginners.
Examples of cold wallets are Trezor Model T, Ledger Nano X, CoolWallet Pro, KeepKey, Ellipal Titan, and SafePal S1, amongst others.
Step 5: (Bonus Step) Track Your LAZIO Tokens
The crypto market is volatile, and managing your portfolio could get tricky if you hold multiple assets. Utilizing a portfolio tracker will help you keep track of your Lazio Fan Token and all your crypto investments from one platform at all times.
CoinStats offers one of the best crypto portfolio trackers in the market, helping you keep track of your Lazio Fan Token and all your crypto investments from one platform at all times.
You can also monitor the profit, loss, and liquidity of Serum (SRM) across several exchanges with the CoinStats app.
CoinStats supports over 250 cryptocurrency exchanges and over 7,000 cryptocurrencies. It offers charting tools, analytical data, advanced search features, and up-to-date news. Here you have the opportunity to connect an unlimited number of portfolios (wallets and exchanges), including:
Binance
MetaMask
Trust Wallet
Coinbase
Kraken
Kucoin
Bitstamp and 500 others.
To connect, go to the CoinStats Portfolio Tracker page and:
Click Add Portfolio and Connect Wallet.
Click the wallet you want to connect to (e.g., Ethereum Wallet).
Input the wallet address and press Submit.
Conclusion
Fan tokens are relatively new, with only about a hundred different fan tokens available at the moment. However, Fan Tokens' value, interest, and popularity are expected to rise in the following months due to the international media's attention to the exciting FIFA World Cup Qatar 2022, which will be played from November 20 to December 18. The national football teams participating in it are seeing the value of their Fan Token cryptos rise. So, this might be the right time for you to invest in LAZIO Fan Tokens.
You can also visit our blog for more information about wallets, crypto exchanges, and tokens, such as "How to Buy Santos FC Fan Token", "How to Buy Spain National Football Team Fan Token (SNFT)", etc.
Disclaimer: This article is meant for educational purposes only, and nothing in this article is a piece of investment or financial advice. This is not a recommendation to buy or sell a particular digital asset. Crypto assets are highly volatile and unregulated, so users are requested to do their own research before buying crypto.