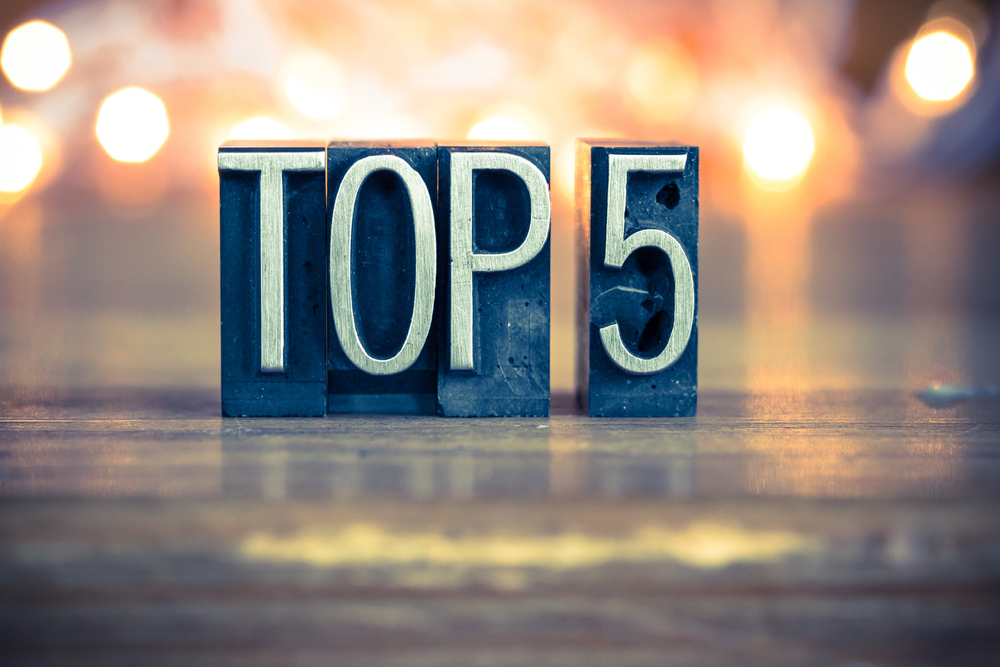 Top 5 Potentially Best Cryptocurrency You Can Trade amid Financial Crisis
<! -- End of the Reviewed by section -->
That thing called "best cryptocurrency" is a myth.
It is because each bad and top cryptocurrency brings out its share of risks. Some have sustained longer in the market than others, such as Bitcoin, which makes investors trust it more. Then some newbie tokens appear out of the womb of promising blockchain startups, like Ethereum, and become an alternative to Bitcoin.
But these cryptocurrencies all rise and fall aggressively, benefitting only those who use their wild price fluctuations to spot profitable entry and exit levels.
There is also a class of HODLERS – a slang for crypto holders. They don't trade regularly but hold what they believe are the most profitable cryptocurrencies for longer timeframes.
CoinStats has curated a list of top 5 cryptocurrencies that fits both the long-term and short-term investment models. Meanwhile, we have measured these tokens against the ongoing global financial meltdown caused by the fast-spreading coronavirus pandemic.
But one needs an overview of the situation first. The cryptocurrency market, on the whole, lost $197 billion between February 14, 2020, and March 13, 2020. The massive crash surfaced alongside a global market rout, wherein everything, be it stocks, indices, or commodities, fell drastically.
So it appears, investors wanted cash: to cover their margin positions and test it as their last safe-haven when even Gold was falling. Later, the U.S. Federal Reserve injected trillions of dollars into the market, removing the cash strain. That helped almost every market recovery.
The cryptocurrency market alone added $163 billion to its capitalization.
That shows the Fed remains THE boss during the pandemic. And its future policies will decide whether or not one's profitable cryptocurrency bets would stay the same for the rest of the year.
Keeping that in mind, let's dive right in the best potentially profitable cryptocurrency one can trade amid a financial crisis.
#1 Privacy-Centric ZCash as Governments Track People
Crypto users may need a lot of financial privacy as coronavirus becomes a tool for governments to spy on their citizens.
In South Korea, police scan smartphone data to find if its owner has met someone with COVID-19 symptoms. Israel is using the technology it uses to find terrorists to track down potential coronavirus patients. A hacker even went ahead and exposed an Indian COVID-19 tracking app for spying on users' mobile data.
On the other hand, China has clarified that it wants to use his coronavirus tracing system to know people's drinking and smoking habits.
What if all of that leads to more surveillance – that may include keeping a unique eye on one's financial transactions? Dangerous, right?
That is why ZCash tops our list of tokens that one must own heading further into 2020. The privacy-centric cryptocurrency holds the ability to shield people's transactions from spying eyes, making it an excellent addition to one's investment portfolio.
Its growing demand is already visible in the way it has outdone most of its peers on its year-to-date timeframe. CoinStats data finds ZCash's yearly profits sitting 70 percent higher, with technical indicators supporting a credible bull rally ahead.

All and all, making a cryptocurrency bet on ZCash could yield more profits as the demand for privacy booms.
#2 More Internet Users Means More Basic Attention Token (BAT) Investments
Basic Attention Token, or BAT, deserves attention as workspaces move online amid the pandemic.
The token's price appreciation model is simple. An internet browser called Brave uses BAT to pay its users to watch content. The end goal is for internet users to become the direct beneficiaries of the online ad industry, not giants with centralized advertising models.
As more people go online in 2020 amidst lockdown, Brave's ability to rope potential Basic Attention Token investments is high. That allows the cryptocurrency to become an official ad cryptocurrency in the coming future.

On the trade front, BAT is up 13 percent YTD – underperforming under the pressure of large-cap cryptocurrencies. But its sustainable business model could yield steady and long-term returns for its investors.
So is BAT token a good investment? Definitely, but if you like thrilling price moves, better not add a Basic Attention Token stock to your portfolio.
#3 The Partnership-Friendly Chainlink (LINK)
Chainlink (LINK) is outright speculative – no shame in admitting that. But the cryptocurrency remains one of the top performers in and outside the crypto space.
The LINK/USD exchange rate has surged 114 percent YTD, with its year-on-year gains at 203.58 percent. Chainlink is among the few cryptocurrencies that have delivered steady profits, which points to a lower dumping rate by its team.

What has worked in favor of Chainlink so far is partnerships. As a blockchain startup, it has entered strategic deals with a string of big names, including Google and Oracle. These announcements have driven LINK's prices higher than other top peers.
Keeping a small portion of your portfolio in LINK also works because of its lower correlation with Bitcoin.
#4 Development-focused Ethereum
Ethereum is the largest and most recognized open-source decentralized software solution. Its blockchain currently powers more than 200,000 independent projects via its flagship ERC20 standard tokenization. They include VeChain, uPort, and Augur.
But 2020 is the year of decentralized finance and stablecoins. The Ethereum ecosystem now hosts 18.5 percent DeFi and 44.5 stablecoin on its blockchain, which eventually leads to rising demand for its native asset Ether.
Ethereum has one of the best on-chain metrics that prove its long-term bull case. BitInfoCharts noted that the number of daily transactions on the Ethereum network soared in 2020. It rose from 466,000 on January 1 to 855,000 as of May 20.
Grayscale Investments also noted that institutional investments in its flagship Ethereum Trust surged to $110 million in the first quarter. Excerpts:
"Institutional investors are buying ETH. The cat is officially out of the bag. From the latest Grayscale report: [Grayscale] Ethereum Trust saw $110M in Q1 inflows. It is more than all of its previous inflows combined for the past two years ($95.8M)."

Investments in Ethereum had led its price higher by 58 percent this year. With more promising technical updates ahead, including its blockchain's switch from proof-of-work to proof-of-stake, could further increase the Ethereum investing sentiment.
#5 Best Cryptocurrency Bitcoin
Buy Bitcoin because it is THE Bitcoin – the first and the foremost cryptocurrency that started it all. Here's an entire article about why you should stay invested in Bitcoin.