Top Alternatives to Blockr.io | Top Blockchain Explorers
<! -- End of the Reviewed by section -->
Ever since Blockr.io was acquired by Coinbase in 2014, users have been scrambling to find other top blockchain explorers.
Here is a guide to the top blockchain explorer replacements to Blockr.io
Blockchain.com
Blockchain.com has its hands in several aspects of cryptocurrencies and one of their top products is their blockchain explorer.
Blockchain.com offers a blockchain explorer for Bitcoin, Ethereum, and Bitcoin Cash.
Blockchair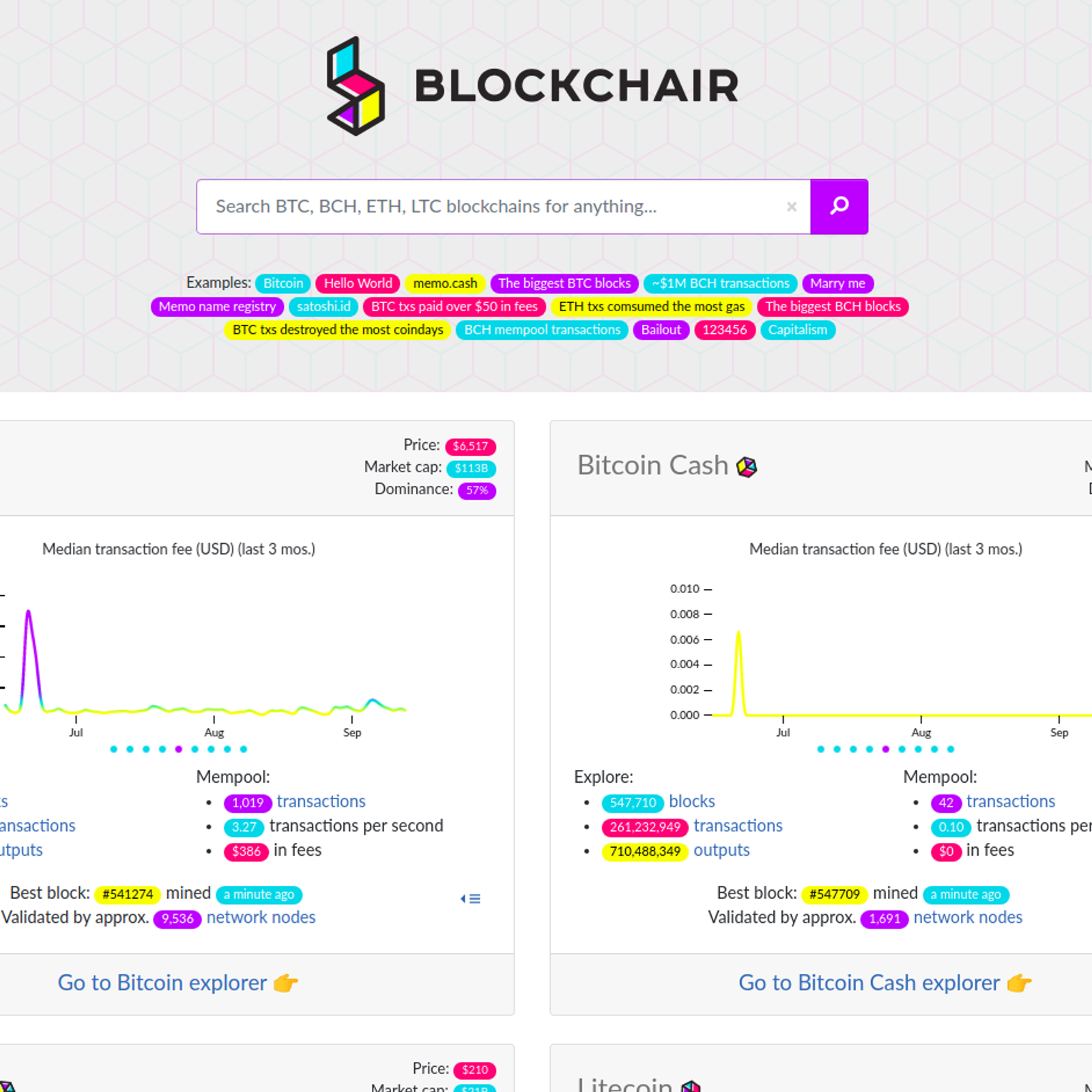 Blockchair is perhaps one of the best blockchain explorer services on the market. Blockchair also likely supports the most blockchain explorers of any on this list with the following blockchains being supported:
Bitcoin
Ethereum
Ripple
Bitcoin Cash
Litecoin
Bitcoin SV
Dash
Dogecoin
Groestlcon
Telegram Open Network (TON)
Etherscan
Etherscan is a fantastic blockchain explorer specific to the Ethereum blockchain and a great alternative to Blockr.io. The UI is very clean and easy to understand. Etherscan is the best blockchain explorer for Ethereum.
BlockExplorer
Another blockchain explorer similar to Blockr.io is BlockExplorer. The interface for BlockExplorer is basic but easy to use making it a top Bitcoin wallet explorer.
BlockCypher
BlockCypher is another top alternative to Blockr.io. It is also one of the few blockchain explorers that support GRIN.
Other blockchains Bitcoin, Ethereum, Dash, Litecoin, Dogecoin, & BlockCypher Testnet.
When it comes to tracking your cryptocurrency portfolio and trades you should check out CoinStats. CoinStats is one of the most highly rated cryptocurrency portfolio tracking apps in the Apple App Store and is available for iOS, Android, Web, Desktop, and Apple Watch.