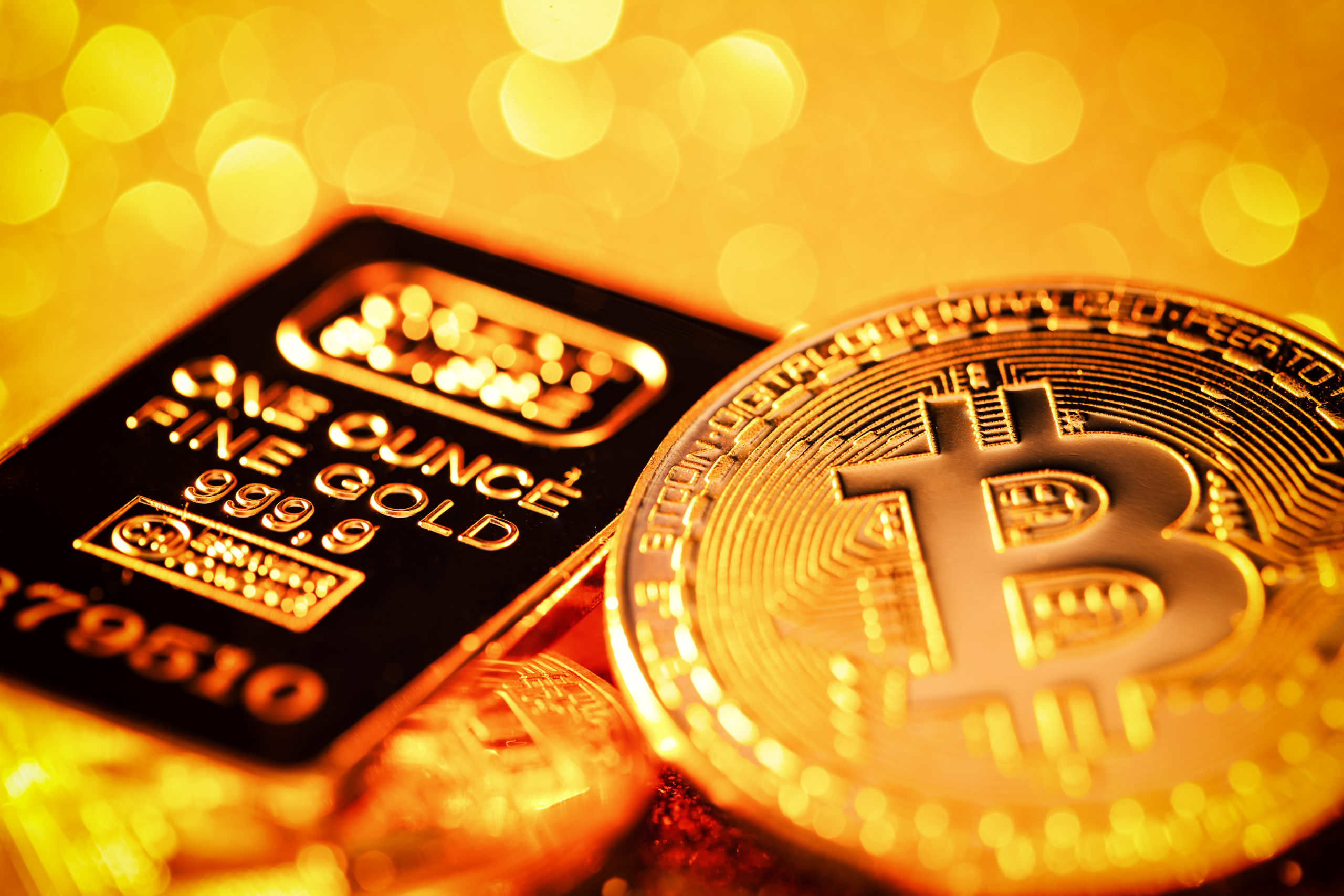 US Stockbroker Puts Gold above Bitcoin against Gloomy US Economy
Rival assets bitcoin and gold are rising in tandem against a weaker US dollar. But, according to Peter Schiff of Euro Pacific Capital Inc., gold has a better probability of holding its gains.
The chief global strategist said on Monday that gold is rising as a haven asset, while bitcoin is merely behaving like a speculative asset. Schiff noted that the world's first and foremost cryptocurrency only have a price attached to it and that it does not have intrinsic value like gold, an asset which has historically fared well against inflation. In that regards, whoever that is buying bitcoin against the risk of inflation could face extreme losses.
"The Swiss franc is rising for the same reason," added Schiff. "I think gold is a better hedge than the franc, especially if you are hedging against inflation. That is the real risk, which is why I think those who are buying bonds as a safe-haven are [also] making a mistake."
Schiff's statements closely followed the unintentional devaluation of the US dollar. Last week, the Federal Reserve declared that it would cut interest rates probably by 25 basis points in July, sending the greenback lower against the basket of rival fiat currencies. Commodities including Gold, meanwhile, managed to hit a six-year high. Bitcoin, too, surged above $11,000 for the first time since March 2018.
More Troubles for Economy
The Federal Reserve Bank of St. Louis President, James Bullard, on Tuesday, said a 25 basis point rate cut would protect the economy from a slowdown. The assurance sent the US dollar index higher by up to 0.19 percent. At the same time, the spot gold price down to as low as $1,402.31 per ounce.
Schiff, a dollar bear, rejected the intraday bearish sentiment in the gold market, arguing that the precious metal would surge higher because the US economy is heading into a recession anyway.
"Perhaps Bullard's comment about a 25 basis point July rate cut being enough is just a trial balloon," he added. "If it does not fly with the stock market, the Fed will know that it needs to deliver at least 50. But even that won't be enough to keep the air from coming out of this bubble."
Bitcoin Rises, Nevertheless
The bitcoin price on Wednesday last week established a new 2019 high at $12,940, remaining unaffected by the newly unfolding macroeconomic sentiments. That didn't deter Schiff from his stance as he went after the bitcoin bulls, stating:
"I've witnessed several asset bubbles over the years, and those trapped inside also say foolish things to rationalize the price rise. But none more foolish than what's being said to rationalize the Bitcoin bubble. The bigger the bubble, the more foolish one must be not to see it!"
Meanwhile, Barry Silbert, the founder & CEO of Digital Currency Group, reminded the gold and bitcoin community about Schiff's wrong predictions about the precious metal. Via a tweet issued on Sunday, the bitcoin bull shared a CNBC coverage from 2012 that quoted Schiff predicting the gold price at $5,000 by 2014.
The highest gold went following Schiff's prediction is $1,433.77 per ounce.