The contradicting scenarios over the world's top cryptocurrency, Bitcoin, make its owners experience a broad spectrum of emotions. In conjunction with the shocking stories of how Bitcoin makes ordinary, average-income people millionaires in a day, here comes the news of Bitcoin falling in May 2021.

So, should you sell your Bitcoins today to prevent further losses, or should you act neutral until the cryptocurrency recovers from its crisis?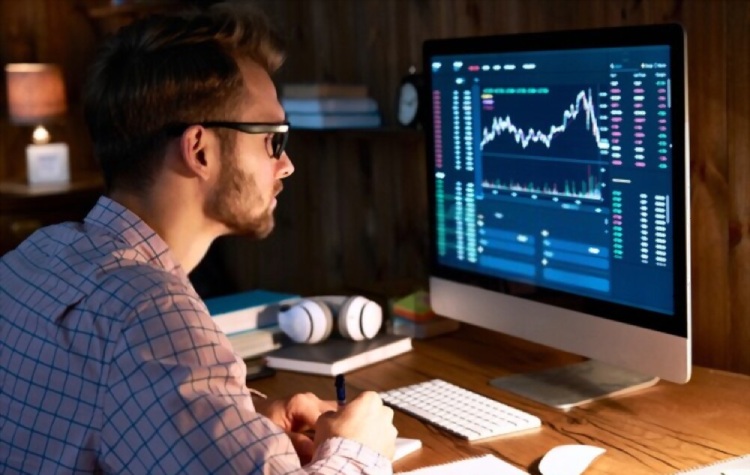 This article is not going to provide you with a thorough answer to the above question. Indeed, it will present the main explanations of the sharp decrease in cryptocurrency prices that actively rotate among investors and buyers worldwide. There are chances that it is going to help you drive your predictions closer to the real future of Bitcoin behavior.
What Happened With Cryptocurrency Prices and Why?
The third week of May saw a sharp decrease in the prices of the cryptocurrency market. Mainly, the market felt it compared to April's numbers, when the most popular cryptocurrencies, such as Bitcoin, reached their record high volumes.

Particularly, April 13 was the day when the digital currency Bitcoin price hit its peak of nearly $65,000. In the middle of the following month, Bitcoin experienced massive fluctuations, rotating over $38,477 almost half of April's value. The price of Bitcoin within this period even fell to $30,201.96 on CoinDesk, making it nearly half of what it was in April.

The same scenario happened with other digital currencies, including Ether and Dogecoin. Those two are the most popular cryptocurrencies following Bitcoin. Ether powers the Ethereum Blockchain, while Billy Markus and Jackson Palmer created Dogecoin as a joke, and was further actively promoted by Tesla's CEO Elon Musk.

Coin Metric reports that Ether went down by more than 22% during the mentioned period, reaching $2,620.97. Dogecoin experienced a slightly bigger decrease, falling by 25% to 35.8 cents.

That hit cryptocurrency owners hard. The people who invested in standing at the roots of the new empire of digital currency shaved more than $850 billion from the combined market value as a result of the sharp fluctuations, according to CoinMarketCap.com.
However, analysts do not qualify the event as an unrecoverable situation. Many even prefer to use the term "temporary volatilities" to describe the situation as an inevitable component of any assets market. Yet, cryptocurrency owners remember the crash of Bitcoin in 2017, which resulted in Bitcoin falling from $19,000 to $4,000 in 2018. Therefore, any significant fluctuation in digital currency value awakes the same fear of the potential collapse.
But wait! Some predict that it could be a temporary downturn of the market, which might self-regulate and return to its normal condition. Others approach the positive scenarios of recovery with a fair portion of skepticism. Digging deeper into the reasons for the cryptocurrency price falling could help you better forecast the future scenarios.

Who Is Responsible For the Falling Digital Currency
As a short answer: the actors in the market.
Let's go deeper into the mechanism of value fluctuations in the cryptomarket.
Bitcoin was initially introduced to replace paper money, though it has not reached that goal yet. Indeed, it became a new form of the market of assets and an alternative option for investors to leverage on their financial resources.
Federal Reserve Chair Jerome Powell mentioned that the central bank prefers to call crypto coins "crypto-assets" and not a cryptocurrency, as digital currency fails to perform any currency's main ability: store value. The volatility in the cryptomarket does not allow the coins to refer to a stable value for a long time.
The crypto market does not refer to and is not regulated by banking or governmental systems in any way.

Cryptocurrency users spend money anonymously, and the money is generated either by "mining" (POW), where the miners are given rewards when their computer solves a block calculation first or by "staking" (POS), where the miners collect network fees as a reward by mining or validating user transactions.
The coins can be bought and sold in exchange with different currencies. In addition, some businesses or financial institutions accept cryptocurrencies, usually Bitcoin or stablecoins (USDT/USDC), as a verified payment method.
Therefore, the Bitcoin pricing history and all the volatilities it experienced since its introduction in 2009 at $0 result from the community that trusts it and decides to invest in it. The state or financial infrastructure do not regulate it as they do with other currencies. It's the behavior of the cryptocurrency community members, those who decide to invest in crypto coins, and those who announce they accept it as a payment method, that regulate the prices.
So, whether you are looking for the answer to why the prices fell so harshly in May of this year, or whether you are questioning the future of the cryptomarket, pay attention to the actors in the market.
Let's start with the two major events of the market actors that affected the sharp decrease in cryptocurrency prices in May.
The Phenomenon of Elon Musk's Tweets
We have lost count of how many times Elon Musk's tweets have already changed the world in a matter of hours or even minutes. The same happened with crypto coins, which dropped by 17% within two hours after Tesla CEO Elon Musk's tweet, announcing that Tesla stopped accepting Bitcoin as a payment method for their electric cars.

The tweet appeared shortly after 2200 GMT, as a result of which Bitcoin dropped from $54,819 to $45,700. The impact of the tweet went viral. Ether also dropped by 14% to $3,550. Dogecoin, which was previously promoted by Elon Musk, also lost over a third of its value after the tweet.

Elon's announcement was contradicting, considering that he was also the one who supported the popularity of Bitcoin on February 8 of this year. Back then, Tesla bought $1,5 billion in Bitcoin. In March, Tesla was officially accepting Bitcoins as a payment for their electric vehicles.
However, May saw another scenario. Elon Musk appealed to his followers with huge concern about the ecological harm that cryptocurrency mining causes. He particularly mentioned that the company is worried over the rapid increase of fossil fuel use that is used to mine Bitcoin.
As a result, Bitcoin fell below $50,000 after its peak of $65,000 in the previous month. The pattern of price decreases was followed by other cryptocurrencies, including Dogecoin, which Elon Musk promoted himself.
What Could Act Against Elon Musk's Arisen Ecological Concerns?
The decrease in crypto coin prices was not the only consequence that followed shortly after the tweet. There came the opponents of Elon Musk's concern, such as fellow billionaire Mark Cuban. He mentioned that the mining of gold damages the environment far more than the mining of Bitcoin.
Besides, the University of Cambridge study in 2020 claims that, on average, 39% of "proof-of-work" mining processes were supported by renewable, mainly hydroelectric energy. This came as a response to the study results of the Technical University of Munich and the Massachusetts Institute of Technology, which in 2019 found that the Bitcoin network generates CO2 emissions similar to a developing country Sri Lanka.
Elon reassured that Tesla would recover its acceptance of cryptocurrency once it introduced a more ecologically friendly way of mining.
China Against Cryptocurrency and Its Momental Impact
On May 18, 2021, the Chinese Banking Association published a statement on its website prohibiting financial institutions from providing services in exchange for digital currencies. The main justification for such an approach was the high volatility of crypto coins.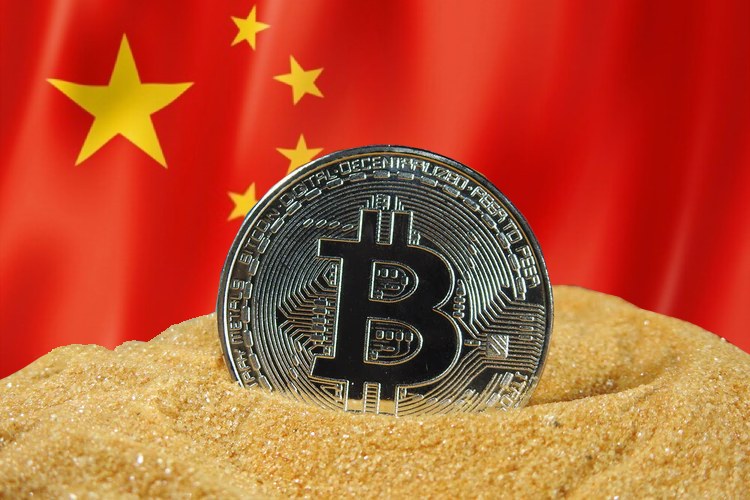 The announcement made Bitcoin fall to $30,202. Though it then recovered to $38,038, it was a choking slump of the world's first cryptocurrency. Also, shares of Coinbase dropped 5.4%.
The impact of China on the global cryptocurrency market was significant, as Chinese traders were very active in the Bitcoin market. Yet, after the crackdown, their impact significantly decreased.
Generally, that wasn't the first time China acted against cryptocurrency. A similar situation happened in 2017 when Chinese authorities closed local cryptocurrency exchanges and banned so-called initial coin offerings.
In Conclusion
The broader selling of risk assets in traditional markets was another factor influencing the fall of cryptocurrencies. However, generally, such a massive crash can't be explained by a single factor. Indeed, it was a general reaction to FUD (fear, uncertainty, doubt), the level of which is quite high in the crypto market.
Many analysts encourage cryptocurrency owners not to panic or rush to sell their Bitcoins or other crypto coins. They say the market fluctuations are normal in any field. Bitcoin itself has already experienced 750 cases of price fluctuations since 2010. In 50 of those cases, fluctuations were around 20%.