EigenLayer Airdrop Guide 2023: Testnet Interactions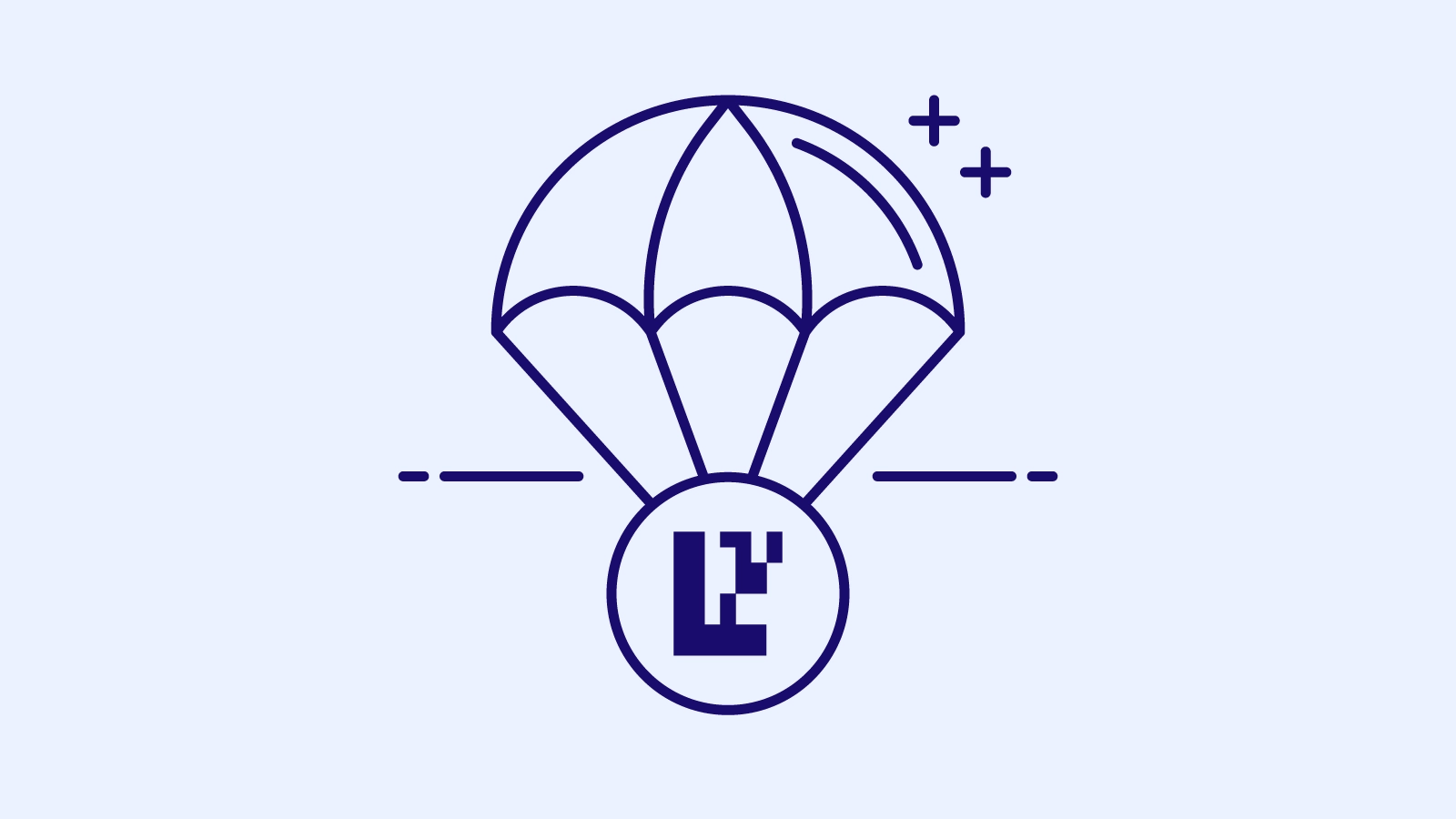 EigenLayer is an innovative Ethereum based protocol enabling Ethereum validators and stakers to restake their staked ETH on emerging networks to provide security and earn rewards.
Users staking ETH natively or with a liquid staking token (LST) can opt-in to EigenLayer smart contracts to restake their ETH or LST. In so doing, they extend cryptoeconomic security to additional applications or other projects on the network and earn additional rewards.
EigenLayer has launched its long anticipateted Stage 1 mainnet, but doesn't have its native token just yet. However, early users participating in testnet and mainnet may be eligible for a retroactive Airdrop in the future after the Token Generation Event (TGE).
Want to learn how to participate in EigenLayer's potential airdrop to gain a head start on early adoption and acquire tokens before they hit the open market?
This guide explores the boundless potential of the EigenLayer groundbreaking platform and prepares you for the extraordinary benefits offered by its potential airdrop.
What Is EigenLayer?
EigenLayer, a groundbreaking middleware built on the Ethereum network, is revolutionizing blockchain technology by commoditizing decentralized trust. It allows Ethereum node operators and validators to restake on EigenLayer by depositing liquid staking tokens, including Lido stETH (stETH), Rocket Pool's rETH, and Coinbase Wrapped Staked ETH (cbETH). The assets can be reused to validate and secure other networks, such as sidechains or non-EVM blockchains, which won't need to bootstrap their own validator sets and native token economies. These projects can rely on restaked ETH for security and would pay EigenLayer for its services, resulting in additional yield for restakers.
Integrating Eigenlayer eliminates the need for separate trust networks and allows protocols to leverage Ethereum's trust network, promoting permissionless innovation. It enables pooled security for multiple services reducing costs and enhancing trust guarantees.
The project has some serious backing by notable investors and announced $50 million in a Series A funding round in late March led by crypto venture firm Blockchain Capital, Coinbase Ventures, Polychain Capital, Electric Capital and Ethereal Ventures.
EigenLayer's rollout is planned in three phases, and the project is currently in its testnet phase.
How to Qualify for the EigenLayer Airdrop?
Please note that the EigenLayer team hasn't officially announced a token release, and the steps below intend to increase your chances of qualifying for the potential airdrop. However, it's important to understand that these steps don't guarantee the receipt of airdropped tokens.
Step 1: Set Up Your Wallet
If you don't already have an EVM wallet, you must first download one. In this guide we'll use the Metamask wallet as an example. Download MetaMask and set up an account.
Next, navigate to the Chainlist website. In the top right corner, click 'Connect Wallet' and select the wallet you want to link. Approve all the pop-ups and signature requests to connect your wallet. In the search bar, type 'Goerli' and click 'Add Chain' under the first result. Approve all the subsequent pop-ups to add this chain to your wallet. This step is necessary if your wallet isn't already configured for the Goerli network.
Step 2: Request Some Test ETH Funds
Visit the Goerli Faucet website. Copy your Ethereum address or ENS name from your wallet and paste it into the search bar.
Click on 'Start Mining', approve the pop-ups from your wallet, and you'll receive the funds. You can also use the Alchemy Faucet to request funds.
Step 3: Convert Goerli ETH to rETH
Visit the RocketPool staking website. Enter the desired amount of ETH you wish to convert to rETH under the 'Stake ETH' option.
Click 'Stake' and approve the pop-ups from your wallet to convert the funds.
Step 4: Convert Goerli ETH to stETH
Open your wallet, click 'Send', and paste this address: 0x1643E812aE58766192Cf7D2Cf9567dF2C37e9B7F.
On MetaMask, click 'I Understand', enter the desired amount, and confirm the transaction. Approve the pop-ups from your wallet to convert the funds.
Step 5: Restake on Testnet
Visit the testnet restaking protocol EigenLayer Testnet, select "Rocket Pool ETH," and stake a portion of rETH.
Then select "LIDO Staked ETH" and stake a portion of stETH.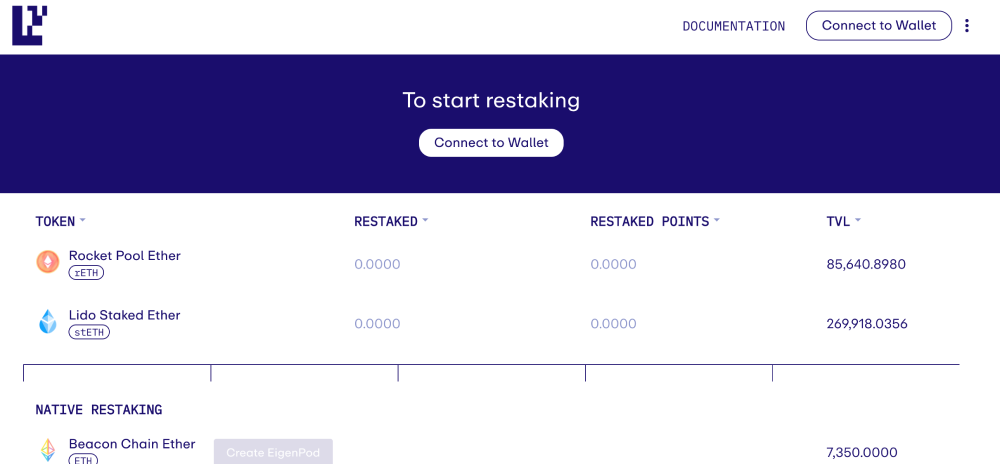 Step 6: Connect Wallet to the Mainnet Platform
You can repeat the above-mentioned steps on the EigenLayer Mainnet to increase your odds.
Visit the EigenLayer platform, scroll down, and click 'Restake now'.
Click ' Connect Wallet ' in the top right corner to link your preferred wallet to the Mainnet.
Choose either MetaMask or Wallet Connect, read all the terms and conditions, click 'Approve', authorize the pop-ups from your wallet, and switch the network.
Step 7: Restake rETH on Rocket Pool Ether Using EigenLayer
On the EigenLayer platform, click 'Restake now', then 'Rocket Pool Ether.'
Select 'Deposit,' enter the amount you wish to restake, click 'Next,' and authorize all the pop-ups from your wallet.
Step 8: Restake stETH on Rocket Pool Ether Using EigenLayer
On the EigenLayer platform, click 'Restake now,' then 'Lido Staked Ether.'
Select 'Deposit,' enter the amount you wish to restake, click 'Next,' and authorize all the pop-ups from your wallet.
Conclusion
EigenLayer is an innovative protocol designed to provide unparalleled benefits for developers and investors. By leveraging the testnet, you can increase your chances of securing an airdrop. EigenLayer's robust structure holds the potential for substantial investment returns. With its focus on bolstering blockchain security, driving groundbreaking advancements, and attracting a thriving user base, EigenLayer is poised to revolutionize the ecosystem.
Disclaimer: All information provided in or through the CoinStats Website is for informational and educational purposes only. It does not constitute a recommendation to enter into a particular transaction or investment strategy and should not be relied upon in making an investment decision. Any investment decision made by you is entirely at your own risk. In no event shall CoinStats be liable for any incurred losses. See our Disclaimer and Editorial Guidelines to learn more.
Manage all your crypto, NFT and DeFi from one place
Securely connect the portfolio you're using to start.