Are NFTs a Scam? Bulls Are Standing Strong Amid the Backlash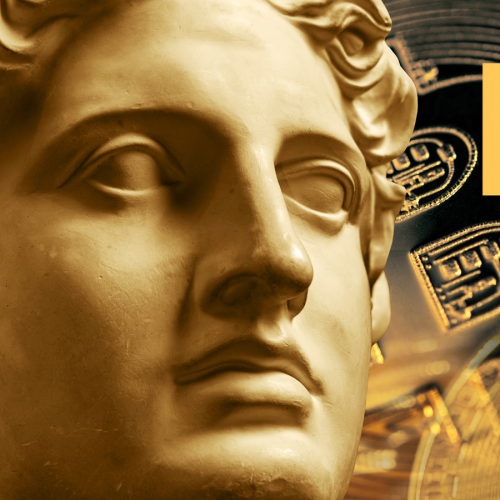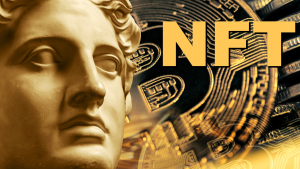 Source: ded pixto / Shutterstock
Before answering this question, we should start with the basics. What is an NFT, anyway?
NFTs are unique digital assets that are usually created on the Ethereum blockchain network. There are no limitations to what these digital assets may be, from drawings, to music, gifs, photos, digital artwork, even selfies. Listing your NFT on a marketplace for sale starts by paying a gas fee to record it on Blockchain. This gives you full ownership, a process that adds safety since the owner has full control over the asset.
The NFT market is large; in fact, it is very large. Recent research findings stated that the "Global non-fungible token market is expected to register a CAGR of 39.6% over the forecast period and revenue is projected to increase from USD 340.0 Million in 2020 to USD 3,57,316.3 Million in 2030. Increasing demand for decentralized marketplace is boosting market revenue growth."
NFTs: Popping Up Like Mushrooms After Rain
Lately, a lot of negative news has been posted around the NFT space. Take, for example, this itch.io tweet:
"A few have asked about our stance on NFTs: NFTs are a scam. If you think they are legitimately useful for anything other than the exploitation of creators, financial scams, and the destruction of the planet [then] we ask that [you] please reevaluate your life choices."
Both Instagram and Twitter banned the @NFT account for violation of policies. More specifically, on Twitter, a user publicly accused the verified @NFT page of charging project creators a hefty amount of $100,000 to promote posts without clearly labeling them as promotions or ads, which is a requirement for social media users to disclose.
WWF decided to end the sale of its "non-fungible animals" to help support 13 endangered species mainly because the campaign was running on Polygon, a network that relies on Ethereum. There were concerns that it is not an eco-friendly network.
How to Find Legitimate NFTs
There are six crucial factors people interested in buying NFTs should look at.
These factors include looking at the unique properties, the seller verification, the costs and transaction fees, the economics of liquidity and market volume, the historical price performance of the seller's suite of NFTs, and the trustworthiness of the marketplace.
Some of the top NFT marketplaces include OpenSea, Axie Infinity's (AXS-USD) Marketplace, Larva Labs, Rarible (RARI-USD), and Nifty Gateway.
Famous Fans
There are several famous supporters of NFTs. Gary Vee is one of them, having established VeeFriends, which is considered to be an "NFT project around meaningful intellectual property and an extraordinary community."
It seems that celebrities like NFTs a lot. Some of the biggest celebrities supporting NFTs include Paris Hilton, Lindsay Lohan, Grimes, Justin Bieber, Reese Witherspoon, A$AP Rocky, and Jimmy Fallon.
Are NFTs a Scam?
If you believe NFTs are a bubble that should burst soon, chances are you are right. I would consider the commercial and business aspects to decide whether NFTs are a scam. Several well-known brands like The Coca-Cola Company (NYSE:KO), McDonald's Corporation (NYSE:MCD), Asics Corporation (OTCMKTS:ASCCY), Gucci, and Ray-Ban have used NFTS in their marketing campaigns.
I argue that none of these firms would want to have any dealings with a potential scam case arising from the NFT marketplace. If they considered NFTs to be scams, these brands would stay away from them completely.
I consider NFTs to be an ingenious way to create digital money out of nothing. It may be silly and overpriced, but not all NFTs are scams. If you spend $100,000 on a digital cat this is not a scam, but more of a silly financial decision.
On the date of publication, Stavros Georgiadis, CFA  did not have (either directly or indirectly) any positions in the securities mentioned in this article. The opinions expressed in this article are those of the writer, subject to the InvestorPlace.com Publishing Guidelines.
Stavros Georgiadis is a CFA charter holder, an Equity Research Analyst, and an Economist. He focuses on U.S. stocks and has his own stock market blog at thestockmarketontheinternet.com/. He has written in the past various articles for other publications and can be reached on Twitter and on LinkedIn.   
Manage all your crypto, NFT and DeFi from one place
Securely connect the portfolio you're using to start.