Which Crypto Has the Most Potential? 10 Names for Your Watch List.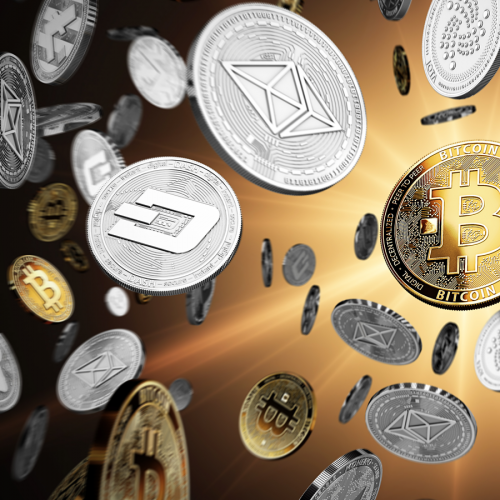 Curve DAO Token (CRV): Exciting altcoin geared toward the stablecoin market.
Aave (AAVE): A DeFi protocol that enables participants to lend and borrow digital assets.
Stellar (XLM): An open network for the purposes of sending and storing virtual currencies.
Filecoin (FIL): Fosters an economy encompassing decentralized data storage networks.
Lucky Block (LBLOCK): A high-risk venture specializing in making lotteries more efficient.
Polkadot (DOT): Promotes the concept of interoperability among various blockchains.
Fantom (FTM): A smart contract platform providing efficient scalability and security.
Chainlink (LINK): Incorporates off-chain data integration for smart contracts.
DigiByte (DGB): A cult favorite with plenty of fundamental firepower.
Enjin Coin (ENJ): Representing a digital store of value for digital assets like NFTs.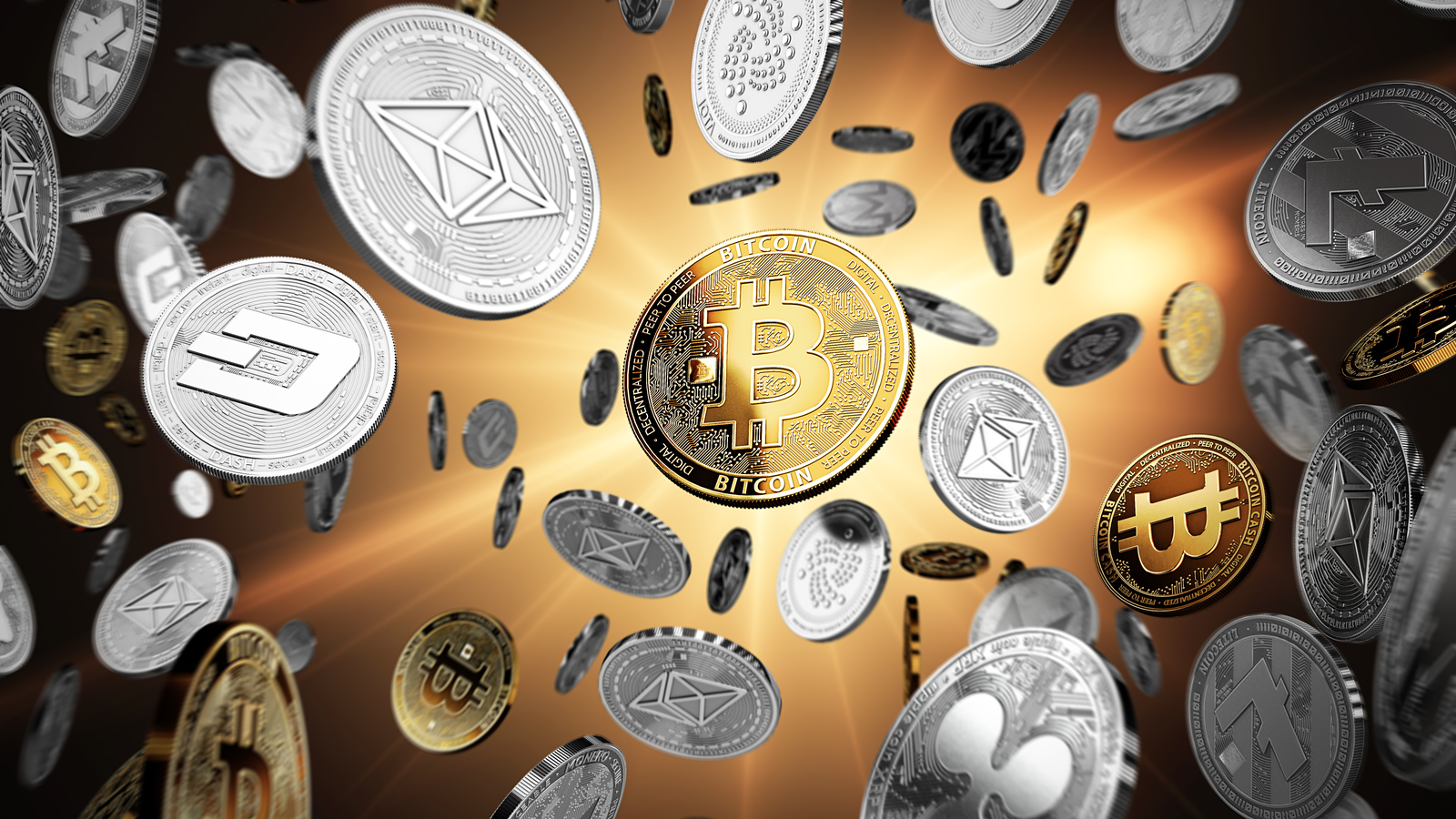 Source: Wit Olszewski / Shutterstock.com
While it's always safer (relatively speaking) to consider investing your crypto-focused funds to established names like Bitcoin or Ethereum (ETH-USD), these ideas are not nearly as risky as they once were due to mainstream acknowledgement and integration. As such, their reward potential is not as great as speculative altcoins. Those wondering which crypto has the most potential should consider the more adventurous fare.
Of course, the major downside to lesser-known altcoins is volatility. If you thought Bitcoin was extreme, you should gird yourself for an unprecedented ride. Because of the unpredictable nature of this virtual currency subsegment, you don't want to invest a penny more than you can afford to lose.
Still, if you're curious about which crypto has the most potential, the below list could provide a framework for further research and investigation.
| | | |
| --- | --- | --- |
| CRV | Curve DAO Token | $2.19 |
| AAVE | Aave | $163.03 |
| XLM | Stellar | $0.1904 |
| FIL | Filecoin | $19.14 |
| LBLOCK | Lucky Block | $0.002549 |
| DOT | Polkadot | $17.82 |
| FTM | Fantom | $1.15 |
| LINK | Chainlink | $14.09 |
| DGB | DigiByte | $0.02503 |
| ENJ | Enjin Coin | $1.53 |
Curve DAO Token (CRV)
One of the most exciting altcoins, the Curve DAO Token (CRV-USD) is associated with the Curve platform, a decentralized exchange specifically geared toward stablecoin trading. To manage liquidity levels, Curve utilizes an automated market maker (AMM) — think a market maker role in a proper stock exchange but decentralized and thus eliminating human intermediaries while still providing liquidity to foster trades.
Of course, stablecoins are incredibly intriguing at this juncture due to the Russian invasion of Ukraine. On either side of the conflict, you have disruptive conditions: On one hand, sanctions prevent trading in hard fiat currencies, while on the other hand, a war has erupted. Stablecoins provide a mechanism whereby affected individuals can transact and store wealth in digital form.
Still, you must be aware that stablecoins have reserve-backing risks: You just don't know if these fiat-pegged cryptos are backed by anything or not. However, the innovative concept makes CRV an interesting idea for those wondering about which crypto has the most potential.
Aave (AAVE)
A critical factor in the evolution of virtual currencies is the concept of the self-sustained ecosystem. With Bitcoin, the person or team behind the project proved that parties who don't know or trust each other could conduct transactions through a decentralized "trustless" network. But the underlying blockchain technology could be much more useful than sending digital coins and tokens across borders.
Aave (AAVE-USD) is a potential answer to the question about which crypto has the most potential. A decentralized finance (DeFi) protocol, Aave enables anyone to lend and borrow crypto from the participating community.
As Coinmarketcap.com describes, "Lenders earn interest by depositing digital assets into specially created liquidity pools. Borrowers can then use their crypto as collateral to take out a flash loan using this liquidity."
It's a fascinating concept that will undoubtedly require much tweaking in the years ahead. Nevertheless, it's relatively popular and AAVE may have hit a bottom recently.
Stellar (XLM)
Although the broader blockchain industry has sparked a groundbreaking paradigm shift regarding what is possible through trustless financial mechanisms, with 18,764 digital assets available for trading (and counting), inevitably, myriad kooky projects exist. Not every blockchain initiative is worthy of your time and hard-earned money. And you can typically sift through winners and losers based on which project banks on magic blockchain words as part of their marketing pitch.
With Stellar (XLM-USD), though, the focused simplicity of the project's mission is refreshing. Rather than trying to achieve an impossible goal such as curing world hunger, Stellar leverages the power of the blockchain to facilitate lightning-fast transactions. As well, the platform enables users to store digital wealth, a pertinent need amid the aforementioned geopolitical flashpoint.
While XLM may not have the pizzazz that other virtual currencies command, Stellar is a realistic initiative. Because of that, it could fit the need for those wondering which crypto has the most potential.
Filecoin (FIL)
Among the most intriguing cryptos on a fundamental basis, Filecoin (FIL-USD) is a decentralized storage system that opens a participatory economy under the context of cloud computing. Currently, big technology firms like Amazon (NASDAQ:AMZN) distribute cloud services for users to both store and access data from off-premise facilities. However, there's no way you can offer space on your computer and get a cut — unless you work for Amazon or another cloud-computing provider.
Filecoin changes this narrative by encouraging prospective users to share their unused storage space in exchange for crypto-based rewards. In this manner, those that need storage solutions can enjoy the speed and reliability of blockchain applications. On the space provision end, regular folks can essentially earn passive income from unused portions of their computing hardware.
Should Filecoin gain upside momentum, the project could disrupt what Fortune Business Insights predicts could be a $390 billion market by 2028. If you're pondering which crypto has the most potential, FIL could be it.
Lucky Block (LBLOCK)
Before you even think about acquiring a stake in Lucky Block (LBLOCK-USD), you should be aware that it's easily the riskiest idea on this list of which crypto has the most potential. I believe it could surprise people (in a positive way) but the stars must align correctly. Whether that actually happens or not is anyone's guess.
As of this writing, LBLOCK has printed much red ink following a significant rise higher earlier in April. So far, the circumstances don't look particularly enticing, so you might want to wait until the volatility dies down.
But if it does, Lucky Block could draw some speculative attention. As you know, centralized functions in the "analog" world aren't the most efficient. In particular, lotteries suffer from significant inefficiencies, thus preventing industry providers from offering higher payout games.
What Lucky Block attempts to do is leverage blockchain technologies to impart efficiencies in the lottery business, thereby facilitating higher-probability outcomes for players and profitability for providers. It's risky but also quite intriguing as a concept.
Polkadot (DOT)
While Bitcoin attracts the most attention in the virtual currency space, it really is a foundational block for the evolution of decentralized applications. Following the invention of BTC, Ethereum entered the scene to provide greater utility beyond merely peer-to-peer transactions. Undergirding Ethereum is the concept of the smart contract; that is, transactional or business agreements that don't require the administration of a third-party intermediary.
Although a profound concept, the first-generation smart contracts have their limitations. Namely, with the advent of ever-increasing blockchain projects, the broader community experienced many different silos of decentralized innovations. What was needed was a bridge to connect disparate networks, which is where Polkadot (DOT-USD) comes into the picture.
Specializing in interoperability, Polkadot's innovations enable different blockchains to communicate and function with others. Therefore, the immediate benefit was that DOT greatly enhanced the utility of smart contracts.
It's also possible that DOT hit a bottom in late February of this year, possibly boding well for those eager to discover which crypto has the most potential.
Fantom (FTM)
Once Bitcoin established that people from around the world, without ever communicating with each other, can transact digital coins securely without the oversight of a human third-party intermediary, an explosive wave of utilitarian blockchain projects entered the scene. Currently, the most popular of these is Ethereum, which represents the backbone of decentralized networks.
However, the issue with Ethereum's popularity is that the blockchain basically became too big for its britches. Network transaction fees called gas skyrocketed. To be clear, gas has come down substantially in March of this year. Nevertheless, the problem was so intense last year that many developers migrated to other platforms. And this ongoing migration could very well benefit Fantom (FTM-USD).
A smart contract platform providing DeFi services to developers, Fantom essentially brings scalability and security to blockchain initiatives, all while promoting rapid transaction speeds and fair costs. Should Ethereum or other platforms fail to satisfy its users, Fantom could fill the gap. Thus, keep FTM in mind in your research about which crypto has the most potential.
Chainlink (LINK)
While much of the lexicon regarding cryptos can be confusing, it's important to keep in mind the basics. With the blockchain, the main purpose of this technology is to reduce or eliminate moving parts susceptible to corruption: in other words, human operators and intermediaries.
With Bitcoin, the underlying blockchain technology enables people to send money to each other without calling up the services of a large (and expensive) financial institution. Similarly, smart contracts facilitate business agreements without theoretically invoking the services of attorneys and brokers.
But then, how do smart contracts facilitate the execution of agreements that involve non-blockchain dynamics. That's where Chainlink (LINK-USD) may save the day.
The beauty of the Chainlink innovation is that it enables smart contracts to incorporate off-chain data. Because of LINK, for instance, parties can sign agreements based on analog considerations, such as pricing information from a commodities market or the temperature of a given day. Such incorporation could breathe new life to blockchain-based applications, drawing intrigue for which crypto has the most potential.
DigiByte (DGB)
Sometimes, when you're searching for which crypto has the most potential in 2022 and beyond, you should consider mass human emotions along with fundamental value. As we've seen with the meme-stock phenomenon, emotions can often overcome common sense. Nevertheless, finding the right idea at the right time could yield massive returns.
That's why I'm leaning toward DigiByte (DGB-USD) as a digital asset that can pleasantly surprise onlookers. Although it's not the most popular altcoin — as I write this, DGB is ranked 144 in terms of market capitalization — DigiByte does have a cult following. Further, thanks to the law of small numbers (it's priced below 3 cents), DGB could swing higher without much effort.
To be clear, I'm not suggesting that DigitByte has no substance. Fundamentally, the underlying network is renowned for its incredible speed and scale. In addition, it imparts advanced security protocols after adjusting to vulnerabilities inherent in some legacy blockchain projects.
Still, I'm not going to lie. I find the cult following the most attractive element of DGB, which is why I'm maintaining my position in the coin.
Enjin Coin (ENJ)
If you think the concept of non-fungible tokens or NFTs is nutty, you're not alone. Unlike cryptos such as Bitcoin or Ethereum which are fungible (meaning that they're identical and thus mutually interchangeable), NFTs are the opposite. They're distinct or outright unique, thus generating value through their rarity.
Now, the main challenge I see with NFTs is that anyone can make them. And while this asset class may drive fresh innovations in the creative arts, it may also disincentivize creativity because of the profit incentive of plagiarism. I mean, it doesn't take much effort to copy and paste other people's artwork and turn them into your own NFTs.
And because of legal vagaries, how do you go about suing offenders?
Buying Enjin Coin (ENJ-USD) is unlikely to solve any of the problems associated with NFTs. However, as a mechanism to back the value of various digital assets — including most notably NFTs — Enjin could be an indirect play to profit from the NFT madness.
On the date of publication, Josh Enomoto  held a LONG position in  BTC, ETH, XLM, LINK and DGB.  The opinions expressed in this article are those of the writer, subject to the InvestorPlace.com  Publishing Guidelines.
A former senior business analyst for Sony Electronics, Josh Enomoto has helped broker major contracts with Fortune Global 500 companies. Over the past several years, he has delivered unique, critical insights for the investment markets, as well as various other industries including legal, construction management, and healthcare.
More From InvestorPlace
Manage all your crypto, NFT and DeFi from one place
Securely connect the portfolio you're using to start.