Overview
Holdings
Markets
News
Team Updates
Rank #13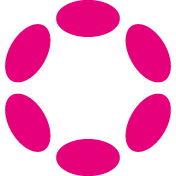 Polkadot Price
•
DOT
Polkadot Price Chart (DOT)
Swap
Market Stats
Polkadot Price Update
Polkadot price is $4.07, up 1.46% in the last 24 hours, and the live market cap is $5,202,716,675.725. It has circulating supply volume of 1,360,623,654 DOT coins and a max. supply volume of 1,360,623,654 alongside $82,595,201.13 24h trading volume.
Crypto Converter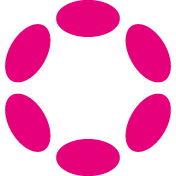 DOT

USD
About Polkadot
Polkadot is a next-generation blockchain platform that boasts security, scalability, decentralization, and multi-chain capabilities. It connects previously incompatible blockchains, facilitating the seamless exchange of data and value between networks like Bitcoin and Ethereum in a trustless manner.
The platform's innovative approach to scalability, interoperability, governance, and blockchain code updates has earned it the nickname of the "Ethereum killer."
The Polkadot ecosystem is powered by the DOT token, its native cryptocurrency used for various purposes, including payments, network governance, staking, reward incentives, transaction fees, and more.
What Is Polkadot?
Polkadot is a next-generation blockchain platform that facilitates the seamless exchange of data and value between previously incompatible blockchain networks in a trustless way. Polkadot aims to create a decentralized web granting users complete control. In so doing, it delivers an interoperability protocol that uses shards to scale the network. Polkadot is designed to maintain all three distinguishing traits of blockchains - decentralization, speed, and security in a trustless environment.
Polkadot consists of the Relay Chain, parachains, and bridges. The Relay Chain is the network's backbone, providing consensus and security for the entire platform. Parachains, on the other hand, are interconnected, application-specific sub-chains that can be customized for specific use cases and connected to the relay chain. Polkadot combines all the parachains in a single ecosystem and employs the Relay Chain as a base for all of them. Finally, bridges enable Polkadot's connection with other blockchains and networks, making it a truly interoperable platform.
The value proposition of Polkadot lies in its ability to facilitate interoperability among various blockchain networks. This opens up new possibilities for developers to create decentralized applications and services that can take advantage of the strengths of different blockchains without being limited by any one network's constraints.
By providing a unified platform for multiple blockchains to work together seamlessly, Polkadot enables greater innovation and efficiency in the blockchain industry. This can potentially lead to the development of new use cases and applications that were previously impossible or impractical. The Polkadot's DOT token is used for staking and governance.
Polkadot Founders
Dr. Gavin Wood, Robert Habermeier, and Peter Czaban are Polkadot's co-founders. Dr. Gavin Wood is a renowned figure in the blockchain industry and has also co-founded Ethereum and authored the Ethereum Yellow Paper. Robert Habermeier and Peter Czaban have extensive experience in software engineering. Along with Dr. Gavin Wood, they have co-founded Parity Technologies, the company behind Polkadot's development.
Dr. Gavin Wood is Parity Technologies' CEO and responsible for Polkadot's technical development. He received numerous awards for his contributions to the blockchain industry, including the World Technology Award for Ethics in 2015.
Robert Habermeier is Parity Technologies' co-founder and CTO. He leads the development of the Parity Ethereum client and the Polkadot project. Habermeier also contributes to various open-source blockchain projects and has been recognized as one of Forbes' 30 Under 30 in Finance.
Peter Czaban is Parity Technologies' co-founder and COO. He oversees the company's marketing and business development. Czaban has co-authored several blockchain-related publications, including "Substrate: A Rust Blockchain Framework" and "Polkadot: Vision for a Heterogeneous Multi-Chain Framework."
Polkadot founders have brought their extensive experience and knowledge to the development of this innovative blockchain platform, positioning it as a key player in the blockchain industry's future.
What Makes Polkadot Unique?
Polkadot's unique architecture and design help it stand out from other cryptocurrencies in several ways, contributing to its recent price appreciation. Several features set Polkadot apart, including:
Interoperability: Polkadot's interoperable platform enables smooth communication among different blockchains, decentralized applications, and services. Its ability to transfer assets between blockchains also boosts liquidity, potentially positively affecting the Polkadot price.
Scalability: Polkadot's sharding technology allows for high scalability, enabling the network to handle an increasing number of transactions without compromising on security or speed.
Governance: Polkadot boasts a distinctive governance model that enables decentralized decision-making, giving stakeholders greater control over the project's direction. This model has been widely lauded for its transparency and efficacy.
Security: Polkadot's unique design provides enhanced security features to minimize the risk of attacks or hacks. The platform's multi-chain architecture enhances redundancy and fault tolerance, making it more resilient than traditional blockchains.
Overall, Polkadot is a highly innovative and promising blockchain platform with unique features and designs. As more developers and investors recognize its potential, the Polkadot price will likely continue to rise in the coming years.
How Is the Polkadot Network Secured?
Polkadot is secured by the Nominated Proof-of-Stake (NPoS) consensus mechanism. The NPoS combines the Proof-of-Stake (PoS) mechanism's security benefits with a more decentralized governance model to ensure the network's security and decentralization.
In the NPoS model, DOT holders nominate validators to participate in the consensus process. Validators are responsible for verifying transactions and adding new blocks to the blockchain. If a validator misbehaves, their stake can be slashed as a penalty, incentivizing good behavior and ensuring the network's security.
Plus, Polkadot's multi-chain architecture enhances its security by reducing the impact of any single point of failure or attack. Each parachain is secured by its own set of validators, which helps to ensure that each individual parachain can operate independently and securely without relying on the security guarantees of other chains. By having separate sets of validators for each parachain, Polkadot provides greater security and redundancy than many other blockchain platforms.
How Many Polkadot (DOT) Tokens Are There in Circulation?
As of April 2023, approximately 1 billion Polkadot (DOT) tokens are in circulation, with a total supply of 1.1 billion tokens. The remaining 100 million tokens have been allocated to the Web3 Foundation, the entity responsible for overseeing the Polkadot ecosystem's development. The token distribution aims to ensure that the Web3 Foundation has a long-term vested interest in the Polkadot network's success.
Polkadot's current value is heavily influenced by supply and demand dynamics, along with investor sentiment. As more people become aware of Polkadot's unique features and benefits, the demand for DOT tokens will likely increase, potentially driving its price up.
Polkadot (DOT) Price Analysis
Polkadot's price has experienced significant volatility since its launch in 2020. In the first year, the Polkadot price ranged from a low of $2.68 to a high of $50.70 before settling at around $30 in 2022.
Several factors have influenced the Polkadot price in the past, including market sentiment, the overall performance of the cryptocurrency industry, the progress of the Polkadot ecosystem's development, and the performance of competing projects.
In 2022, the Polkadot price significantly increased due to the launch of several new parachains, the platform's increased adoption, and a surge in investor interest in the project. However, like any cryptocurrency, the Polkadot price is subject to high volatility in the cryptocurrency market and could be affected by a range of factors in the future.
Where Can You Buy DOT?
If you want to buy, sell or trade Polkadot (DOT), you can do so on exchanges such as Binance Futures, CoinBene, Binance, Latoken, and Bithumb. Before purchasing make sure to check out our article on how to buy Polkadot.
Read More
Related Assets
Polkadot Holders Also Hold
Explore altcoins commonly held by Polkadot investors and discover new opportunities.
Trending Cryptocurrencies
Assets with the largest change in unique page views on CoinStats in the last 24 hours.
| # | Exchange | Pair | Volume (24H) | Volume (%) | Price | Last Updated | |
| --- | --- | --- | --- | --- | --- | --- | --- |
| 1 | Binance Futures | DOT/USDT | $76,603,880.079 | 92.78% | $4.07 | | |
| 2 | BitForex | DOT/USDT | $22,409,293.374 | 27.14% | $4.06 | | |
| 3 | HuobiGlobal | DOT/USDT | $12,059,660.077 | 14.61% | $4.07 | | |
| 4 | | DOT/USDT | $9,764,313.504 | 11.83% | $4.07 | | |
| 5 | Whitebit | DOT/USDT | $4,467,700.357 | 5.41% | $4.07 | | |
| 6 | P2PB2B | DOT/USDT | $4,207,914.612 | 5.1% | $4.06 | | |
Also Check Polkadot Price On
Disclaimer
No part of the content we provide constitutes financial advice on coin prices, legal advice, or any other form of advice meant for you to rely on for any purpose. Any use or reliance on our content is solely at your own risk and discretion.