The Art of Community Based Projects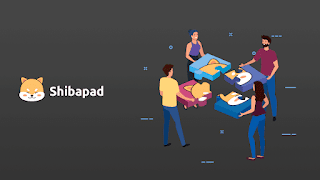 A strong community backing is paramount to any cryptocurrency project's sustainability because communities help new projects grow, and help established projects gain legitimacy in the eyes of institutional investors. Let's examine three specific ways in which communities benefit projects:
There are over 6000 cryptocurrencies listed on coin listing sites like CoinMarketCap and CoinGecko. As such, finding new projects can be difficult. Cryptocurrencies with strong communities generate hype, making it easier for other investors to find them, increasing the potential for growth in their token's value.
Social credit, the idea that something has value because others are interested in it, applies to all products, including cryptocurrencies. As such, investors prefer investing in cryptocurrencies that others are already invested in. A present community signals a safe and healthy cryptocurrency that will continue to grow in the future.
Last but not least, communities are the primary sources of funding for new cryptocurrency projects. It is common for cryptocurrencies to launch through ICOs (Initial Coin Offerings) or IDOs (Initial DEX Offerings), in which early community members have dibs on low-price coins.
Without their communities, most cryptocurrencies wouldn't make it off the ground. Today, many get their start on launchpads, platforms that vet and bring new projects to early investors.
Launchpads and Community Building
Because launchpads vet new projects, investors feel more confident when investing in projects that launch from them. Launchpads create a win-win scenario for both new cryptocurrencies and early investors – new cryptocurrencies get community exposure, and early investors rest assured knowing that they're not investing in scam or rugpulls.
Binance Launchpad and Polkastarter are the most mature launchpads in the crypto space, both of which have launched several projects that generated massive returns for their investors.
Binance Launchpad, a launchpad spearheaded by exchange giant Binance, is responsible for several toplist cryptocurrencies. Matic (layer 2 scalability solution for Ethereum), The Sandbox (a top metaverse ecosystem), and Axie Infinity (top blockchain game) are examples of Binance-launched projects that have become household names amongst cryptocurrency enthusiasts.
Polkastarter, a launchpad that's part of the Polkadot ecosystem, enables projects to raise capital across all main blockchain networks. Thetan Arena (popular MOBA-style P2E game), Orion Money (a cross-chain stablecoin bank), and Wilder World (an immersive 5D metaverse) are some of its most popular launches (+26k%, +4.7k%, and +14.4k% ATH since launch respectively).
While these launchpads are well-established, their token prices have gone up dramatically since release, making it difficult for investors with less capital to participate. Below are some up-and-coming launchpads that have recently been generating buzz:
Avalaunch is the first protocol, exclusively for the Avalanche ecosystem, to offer promising and innovative projects a fast, secure, and efficient platform for decentralized fundraising. Avalaunch has launched a dozen projects, each raising between hundreds of thousands and millions of dollars in startup capital!
AccelRaytor, powered by Solana's DeFi platform Raydium, is bringing Solana community members and new projects built on top of Solana together. Star Atlas, a highly anticipated AAA-quality blockchain game, had its start there, and has run up by hundreds of percentage points.
ShibaPad is a community-driven launchpad that enables community members to propose and vote on protocol changes through a DAO, or Decentralized Autonomous Organization. Protocols that pass are automatically enforced using smart contracts. This means that, with ShibaPad, community members themselves will have a say in which projects are listed and made open to community investment. This is a unique feature that most launchpads lack.
Conclusion
In today's ever-expanding cryptocurrency space, new projects would make it nowhere without their communities. Launchpads help new projects grow by connecting them with communities of early investors, and improve early investor confidence by vetting projects before making them available. Shibapad, an up-and-coming launchpad, takes community-focus a step further by enabling community members to vote on project listings.
Disclaimer: This is a sponsored press release, and is for informational purposes only. It does not reflect the views of Crypto Daily, nor is it intended to be used as legal, tax, investment, or financial advice
Manage all your crypto, NFT and DeFi from one place
Securely connect the portfolio you're using to start.