Introducing DeFi Live; a pioneering two day conference bringing the leading players in decentralised finance together in London and across the globe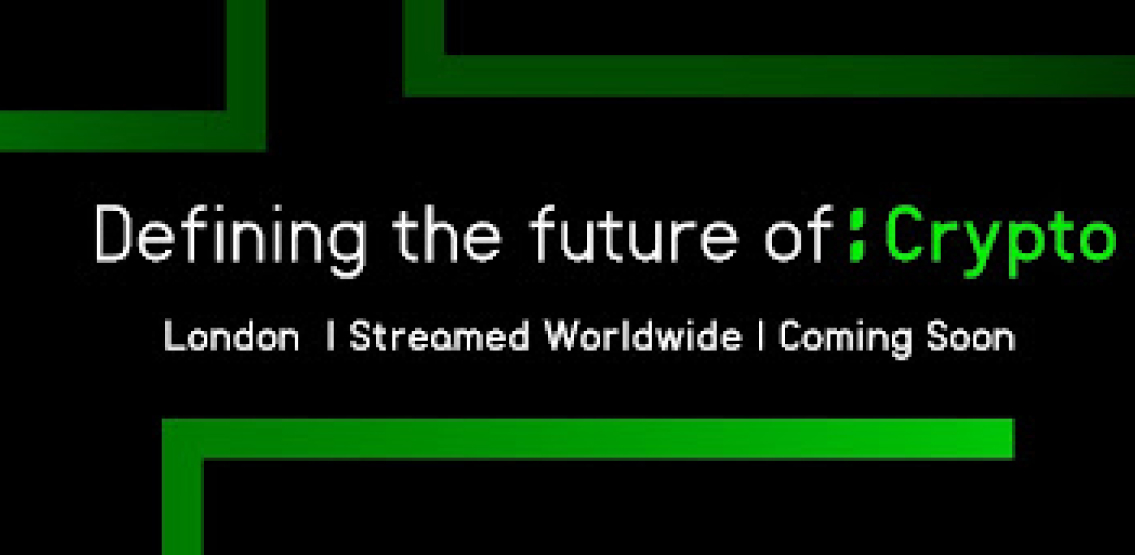 DeFi Live is a newly announced conference seeking to provide a platform for the leaders at the forefront of the decentralised finance (DeFi) industry. Hosted virtually to a global audience on November 10th and in-person in London on November 11th, DeFi Live will showcase some of the industry's best talent, and will welcome DeFi's most passionate proponents to the premier crypto event of the 2021 bull run!
Bringing together the most prominent voices and ardent advocates within the cryptosphere, DeFi Live looks set to create a space which is truly conducive to positive and productive discourse around the precepts of decentralised finance. Featuring keynote speakers and panelists on the frontline of the decentralised revolution, DeFi Live is setting out to establish a new benchmark for the quality of thought leadership distribution across the most cutting edge quarters of the crypto scene. 
Conference highlights
Notable aspects of the agenda include panel discussions addressing a wide variety of the hottest industry topics, such as:
How NFTs and DeFi will build a brighter future
How venture firms are investing in DeFi
The rise of DAOs
NFTs and gaming - the key to achieving mass adoption of DeFi
Transitioning to living in the Metaverse
Across these panels, the conference will feature high-profile guests, speakers and participants, all of whom have made tangible impacts to the awareness and acceptance of decentralised finance. Notable contributors include:
Jolyon Layard Horsfal; Co Founder & CEO of TotemFi
Mark Sugden; Ecosystem Success for NEAR Foundation
Nicolas Cary; Co-Founder and President of Blockchain.com
Jay Kurahashi-Sofue; VP of Marketing at Ava Labs
Layah Heilpern; Author & Content Creator, Layah Heilpern Media Limited
Mati Greenspan; Founder and CEO of Quantum Economics
Matt Hawkins; CEO & Founder of Cudos
For the community 
DeFi Live posits that community is at its very core, and that the fundamental reason behind the inception of the event was to promote awareness of decentralised finance to both crypto and mainstream audiences. Founder and originator of DeFi Live Harry Horsfall commented on this, stating: "The tenets underpinning this event are to advance the decentralised agenda and to shine a light on the excellent advocacy work so diligently conducted by the industry's leading proponents. We're honoured to have them in attendance, and we're so grateful to all of the guests who will be tuning in to DeFi Live, whether virtually or in-person." 
DeFi Live have brought on board an illustrious roster of community partners, including:
The Bigger Pie; providing support and resources for female founders and employees, raising visibility, attracting talent, and finding the right expertise for teams in the blockchain, crypto asset and distributed ledger sector
BBAG; a free space where like-minded cryptocurrency and blockchain enthusiasts can share knowledge, information and connections
Altcoin Buzz; an independent digital media outlet that delivers the latest news and opinions in the world of Cryptocurrencies, Blockchain Technology, Regulations, Adoption and Blockchain Gaming
Graffiti Kings; a bunch of deluded professional Megalomaniacs who have been playing on the golden sprayed streets of broken Britain since the early 70s & in the 80s, and who now educate & help young artists create & sell NFTS via their Graff PUNK$ project. They will be creating a graffiti wall in-person at the conference, creating an NFT out of it, and auctioning it off for charity
Reserve your place today!
DeFi Live will welcome a live audience of 1,000 crypto enthusiasts in-person in Central London on November 11th, and will be broadcast globally to an audience of 2,000+ on November 10th. Tickets for both the physical and virtual events are in short supply - order yours today through this link: https://bit.ly/3iOH9qY
Disclaimer: This article is provided for informational purposes only. It is not offered or intended to be used as legal, tax, investment, financial, or other advice.
Manage all your crypto, NFT and DeFi from one place
Securely connect the portfolio you're using to start.