What Should You Expect from Polkadot, Shiba Inu, & Big Eyes Coin in Next Bull Market?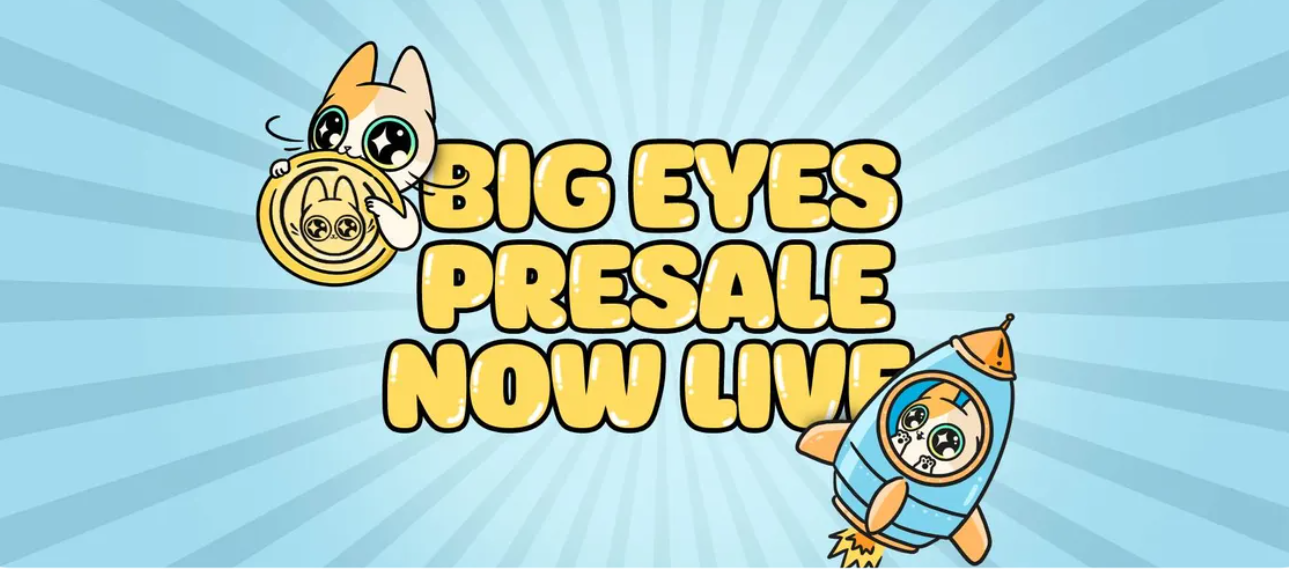 Every crypto trader can agree that the 2022 crypto crash has been torrid. The prices of digital assets have crashed, so the value of Bitcoin (BTC) is three times cheaper than its ATH. This is similar to other coins in the ecosystem. Many traders have waited anxiously for the end of the bear market, and it's safe to say the worst days are over. 
Yes, the bull market is imminent. It's time to look at the top names in the crypto space and predict their next major price move. This piece will look at what to expect from Polkadot, Shiba Inu, and Big Eyes Coin (BIG).
Polkadot - Connecting Blockchains together
Polkadot (DOT) is a decentralized protocol that amplifies the features of the crypto space. Yes, it supports true decentralization. By connecting several individual blockchains, Polkadot will maintain the heterogeneous system that's popular on the coin market.  This platform allows different blockchains to communicate seamlessly with each other. Before now, individual blockchains couldn't transfer data and value. With Polkadot, it's a simple process. 
If you want to make transfers on this blockchain, you'll pay DOT. You can buy DOT on this platform and popular cryptocurrency exchanges. Users are also expected to stake their digital assets on the platform. You'll receive DOT as a reward for this. It makes plenty of sense to buy Polkadot because many traders will see the utility behind the project. Polkadot had begun to experience some upward trajectory towards the end of the last bull season. There's no reason why this cryptocurrency can't kick off from where it stopped. 
Shiba Inu - The Meme Coin with Clout
When Shiba Inu (SHIB) was launched in the crypto space, it generated plenty of hype. Many people were excited to learn about the meme coin that would finally dethrone Dogecoin. It didn't take long before Shiba Inu proved to the crypto space that it meant business. Becoming the largest meme coin in the crypto space, it lived up to its name as the Doge-killer. Since then, the Shiba army has grown stronger and has more than 500 thousand members. 
Shiba Inu succeeded and did better than Dogecoin because it focused on real-world utility. Offering users access to an exchange platform, ShibaSwap, meant they constantly had to purchase SHIB to use the platform. Other native tokens on Shiba Inu are LEASH and BONE. Also, Shiba Inu has a limited total supply of crypto tokens, unlike the unlimited reserves of Dogecoin. What's more? Shiba Inu has incorporated token burns into its mechanism. 
Shiba Inu will take all these impressive features into the bull market. When the money starts to move into the coin market, more people will notice Shiba Inu's innovativeness and fill their bags with SHIB. 
Introducing Big Eyes Coin
It may seem surprising to find two meme coins on this list, but that's only because of the hype each has generated. Like other coins in this piece, Big Eyes Coin is a good project in its own right. This meme coin has learned from others before it. Therefore, it will be released with a unique use case - NFT creation. This token's developers have identified their coin's potential in the NFT market. Therefore, they have designed a network to easily host NFT projects and NFT marketplaces. 
The third stage of the Big Eyes Coin presale has started. This community-driven token will rely on its users to keep growing. The coin will gain popularity after each successful sale of Big Eyes Coin NFTs. You can sign up for the community by clicking the presale links below. 
Presale: https://buy.bigeyes.space/ 
Website: https://bigeyes.space/ 
Telegram: https://t.me/BIGEYESOFFICIAL 
Disclaimer: This is a sponsored press release and is for informational purposes only. It does not reflect the views of Crypto Daily, nor is it intended to be used as legal, tax, investment, or financial advice.
Manage all your crypto, NFT and DeFi from one place
Securely connect the portfolio you're using to start.