Charlie Lee Looks Back At Ten Years Of Litecoin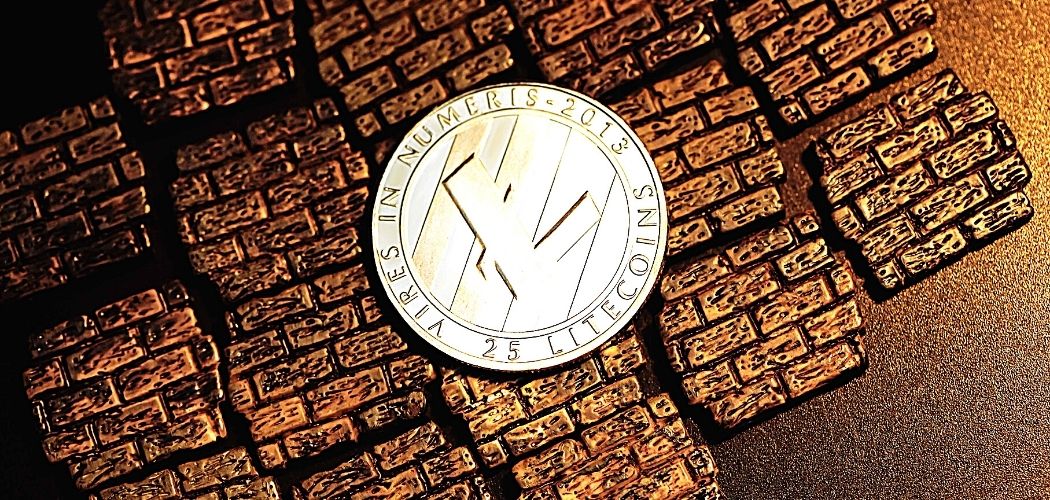 With the 10th anniversary of Litecoin fast approaching, Litecoin creator took to Twitter to look back on the history of Litecoin, complete with its highs and lows. Lee stated that the thread would be a good opportunity for him to talk about the history of Litecoin from his perspective.
The Scenario Before Litecoin
According to Lee, The first altcoin after the launch of Bitcoin was Namecoin, which used the same mining algorithm as Bitcoin, namely sha256d. Dozens of other altcoins came after Namecoin, such as Solidcoin, Iocoin, Solidcoin, Ixcoin, Tenebrix, and several others. None of these coins could get very far, and currently, none of them are operational.
These altcoins explored and experimented with different things such as faster block times, using different mining algorithms. For example, Bitcoin was specifically mined using GPUs, but Tenebrix brought back CPU mining through Scrypt, a significant development because it made mining more straightforward and accessible.
The Inequality Problem
According to Lee, all of these altcoins had one problem, which was fairness. The altcoins had a considerable number pre-mined, with Tenebrix leading from the front having over 7 million coins pre-mined. This gave the creators of those coins incentive to pump up the price of the coins and make a significant profit without putting in much work.
Since the coins were easy to create, creators were able to collude with different exchanges to pump up the value of the coin. This was observed during ICOs in 2017. If the coin wasn't pre-mined, they were released through ninja mining, where the coin is released to a select number of people close to the creator. This allows only a small number of people to profit.
According to Lee, this was the scenario before Litecoin and what Litecoin intended to change.
The Creation Of Litecoin And The Genesis Block
Lee revealed that he took all the positive aspects from the altcoins before Litecoin, such as speed, mining, and focused on a fair launch. According to Lee, this is one reason why Litecoin succeeded.
Lee stated that while Litecoin was not difficult to code, the hardest bit was creating the genesis block since Satoshi had never documented how he had created Bitcoin's genesis block. He created the genesis block on 10/7/11 after a bit of experimentation and reverse engineering. To prove that the genesis block was created after 10/5/11, Lee stated that he put Steve Job's death headline in the genesis hash and then announced it on bitcointalk.org on 10/8/11.
Lee stated that he also made binaries available for those who did not know how to compile the code for themselves, allowing people to start mining on the testnet immediately.
Launching Litecoin
Lee then ran a poll to decide the launch time for Litecoin, and with the time voted on; Lee did all he could to help get people set up their systems over the next few days so they could be ready to mine. At launch, he shared the parameters needed to mine on the mainnet, with users needing to paste them into the config file, restart the client and begin mining LTC.
Litecoin On BTC-e
Litecoin was added to BTC-e soon after its launch, helping the nascent coin as it gave miners access to liquidity. Once added to BTC-e, Litecoin became one of the most popular coins on the platform. Lee spent much of the period between 2011-2013 supporting Litecoin and pushing for its adoption wherever possible. As a result of these efforts, Bitfinex launched support for Litecoin in 2013, becoming the first major exchange to support LTC.
Bitstamp, Bitpay And Others Add LTC
Lee recalled an incident in 2013 where he attended a talk by Bitstamp co-founder Nejc Kodrič and asked him if Bitstamp would add Litecoin. Bitstamp eventually added Litecoin in June 2017. The same occurred with BitPay co-founder Tony Gallippi, and BitPay finally added LTC just this year.
Huobi and Okcoin, two of the biggest exchanges in China, also added support for LTC, with the coin becoming hugely popular in China. In 2013, Lee also decided to step away from Litecoin, with Warren Togami taking over. BTCC also added support for LTC in 2014, which was huge as it was among the largest exchanges in China.
Coming Back To Litecoin And SegWit
Lee stated that after Coinbase decided against adding LTC, he decided to come back to Litecoin. At around the same time, SegWit on Bitcoin was being mooted but was being blocked by miners. SegWit was necessary for the optimum functioning of the Lightning Networks. It was at this time that Lee decided to get SegWit on Litecoin.
SegWit signaling on Litecoin commenced in February 2011, and LitecoinPool was one of the first pools to come out in support of SegWit, with miners in the pool voting overwhelmingly in favor of SegWit. F2Pool was the second pool to support SegWit after months of flip-flops, signaling for SegWit on 1st April, with SegWit finally activating on Litecoin on 10th May. 24th August saw the activation of SegWit on the Bitcoin network.
Lee completed the first LN payment request on LTC on 1st September, while the first on-chain atomic swap was completed on 20th September. 16th November saw the first-ever cross-chain swap between BTC and LTC through the Lightning Network.
Disclaimer: This article is provided for informational purposes only. It is not offered or intended to be used as legal, tax, investment, financial, or other advice.
Manage all your crypto, NFT and DeFi from one place
Securely connect the portfolio you're using to start.