Banksy's 'Wharf Rat' NFT To Be Auctioned As NFT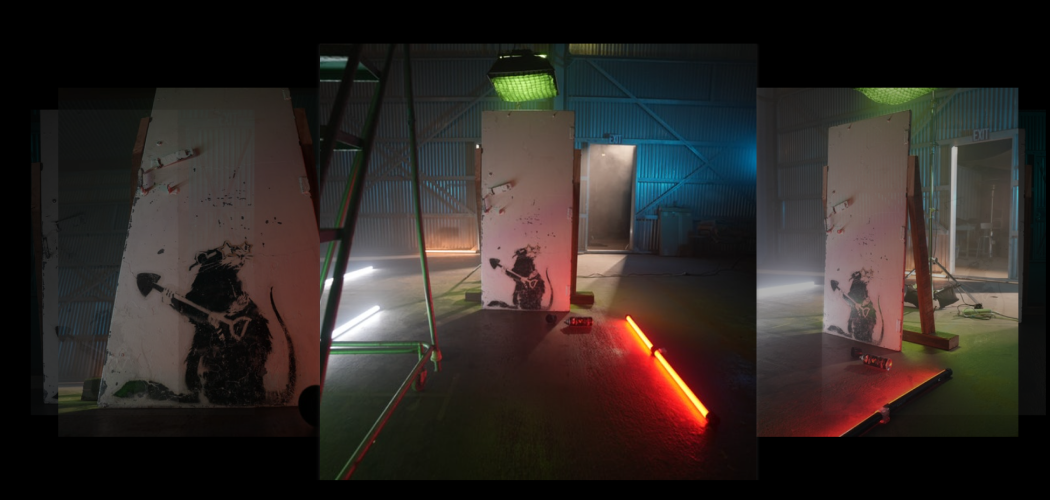 Infamous street artist Banksy's iconic masterpiece Wharf Rat will be auctioned off between December 17 to 19 (starting at 10 AM PST) as a non-fungible token (NFT).
The iconic work first appeared in 2010 on  San Francisco's Pier 39 on Fisherman's Wharf. It was painted on a metal door, depicting a rat digging its way out of a tunnel, right next to the Alcatraz Boat Tour station, which was strategically located across the water from the similarly infamous prison island. The work was deemed lost, as the City of San Francisco Department of Public Works painted over the door sometime after it was first spotted.
Earlier in May, Sotheby's auctioned Banksy's first NFT drop, which was then followed by Valuart's exclusive lineup for the artist's works, also sold as NFTs in July. However, following the success of these sales, a bogus Banksy NFT somehow made its way to a $338k sale in September.
A fan of Banksy was able to recover the piece and entrust it to professional restoration facilities, where art experts were able to use bleeding edge restoration methods to uncover the original piece. The lost masterpiece, as it were, has been preserved from destruction and will now become minted as a set of NFT, entering the blockchain space as a lasting monument to freedom and imagination.
According to the auction's official press release, the collection is a testament to the crypto community's values of "independence, resourcefulness, and persistence."
The auction will be held and was organized through a partnership between B. Creative (Robert Baek), Whonose, Daoz.eth, TokenArt, 3DScanLA, and Cosmic Wire.
The organizers will be providing funds from the project as a donation to two associations selected by the original collector behind the Wharf Rat project: Center for the Pacific Asian Family, a charity committed to ending domestic and sexual violence in Asian Pacific Islander (API) communities by breaking through language, cultural, and institutional barriers; and Miry's List, a movement of neighbors and friends dedicated to welcoming new arrival refugee families into a community through inspired crowdsourcing solutions. This gesture was done as a reflection of the artist's values.
According to the NFT drop's official website, the piece has been valued by a professional and independent appraiser from the American Society of Appraisal at $700,000+. Whoever wins the auction will be guaranteed a physical transfer of the piece. The auction winner will also own the NFT token, as well the official appraisal documents and provenance, the historical details and bits of hidden knowledge surrounding the piece, as well as a hi-res 3D LIDAR scan of the work.
Disclaimer: This article is provided for informational purposes only. It is not offered or intended to be used as legal, tax, investment, financial, or other advice.
Manage all your crypto, NFT and DeFi from one place
Securely connect the portfolio you're using to start.