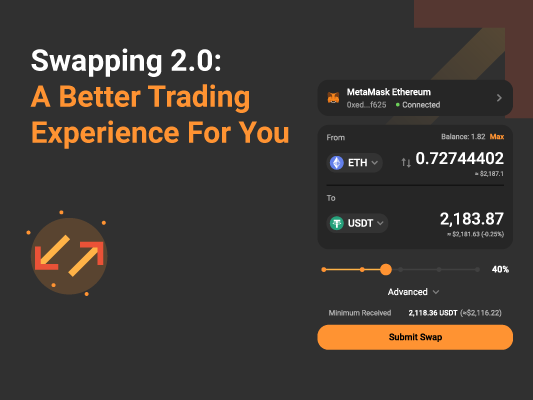 Swapping 2.0: A Better Trading Experience For You
<! -- End of the Reviewed by section -->
We have some fantastic news for all CoinStats users, especially those who trade via CoinStats frequently. A number of recently rolled out web updates are here to offer a much smoother user experience, allowing our crypto community to act fast and grow their portfolios better.
Let's take a tour through all the advantages of swapping via CoinStats:
You get to securely trade with zero additional fees! For comparison, swapping on MetaMask will cost you 0.875% more.
You can now both do your crypto research and swap from one page. Take a look at the added feature on the right: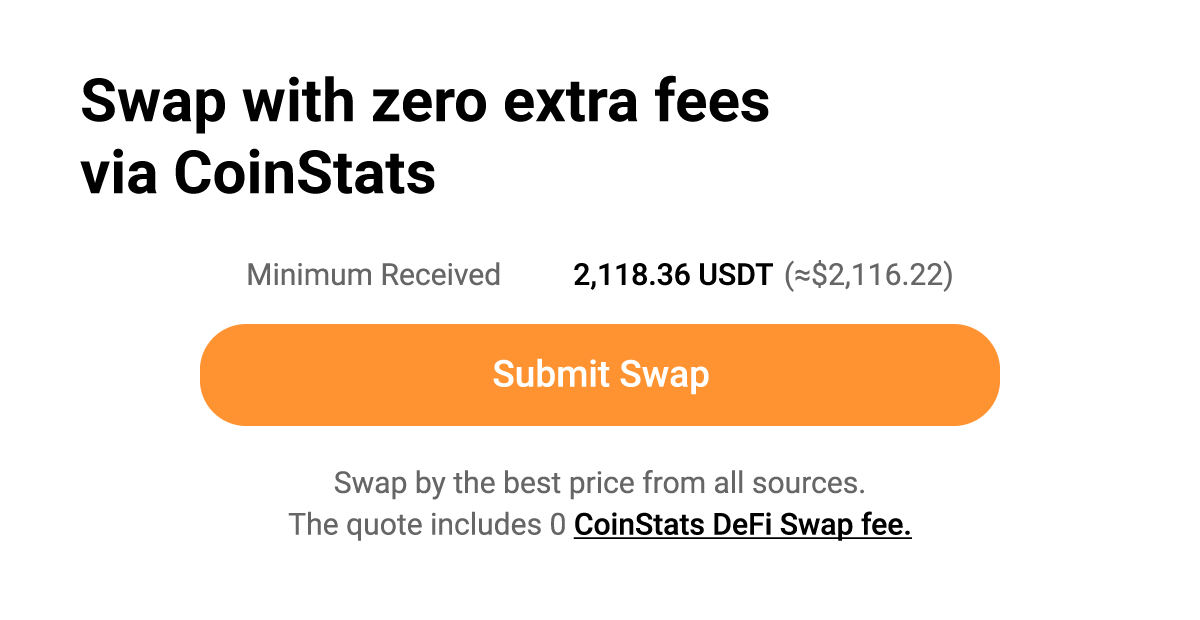 All you need to do is
Select the wallet you want to swap on (Coinbase, MetaMask, etc.), the two coins you want to swap, as well as make additional adjustments, such as slippage and gas settings.
And click Submit Swap and wait for the trade to commence.
You'll enjoy a new and enhanced user experience throughout.
The recent updates have added a lot to the swapping experience, including the addition of the feature to the header menu. Now you can start trading on desktop by:
Clicking the square to the right of the Blog button in the header menu.
Choosing the Swap button below Widgets.
Picking your wallet and the two coins you want to swap.
Adjusting gas settings and slippage.
Clicking Submit Swap.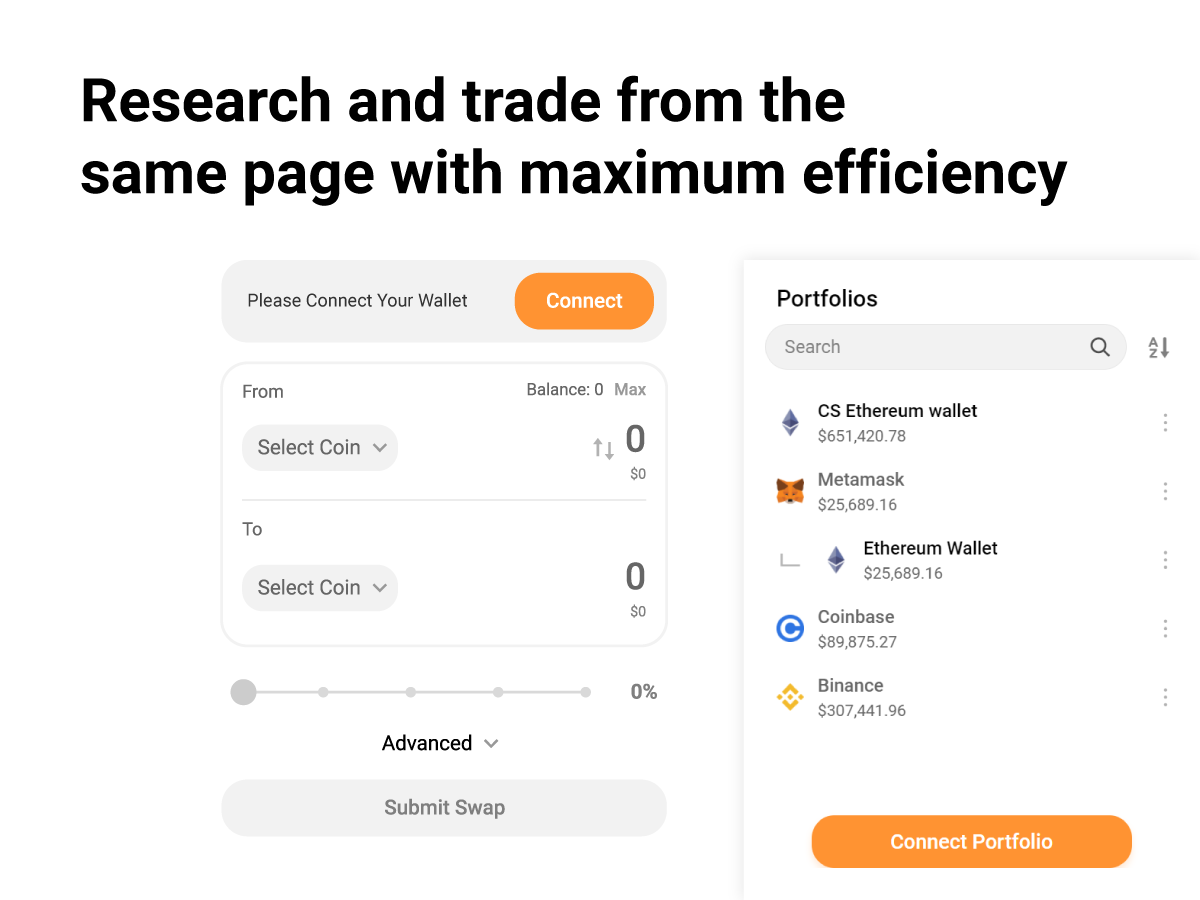 The rolled out updates have also revamped coin pages. Now, as you're doing research on projects and cryptocurrencies you're interested in, you can switch to trading view with just a click. You can also check the coin's fully diluted market cap, the total value of the crypto at today's price if the entire future supply were in circulation. We're working to provide you all the info you need to make better investment decisions.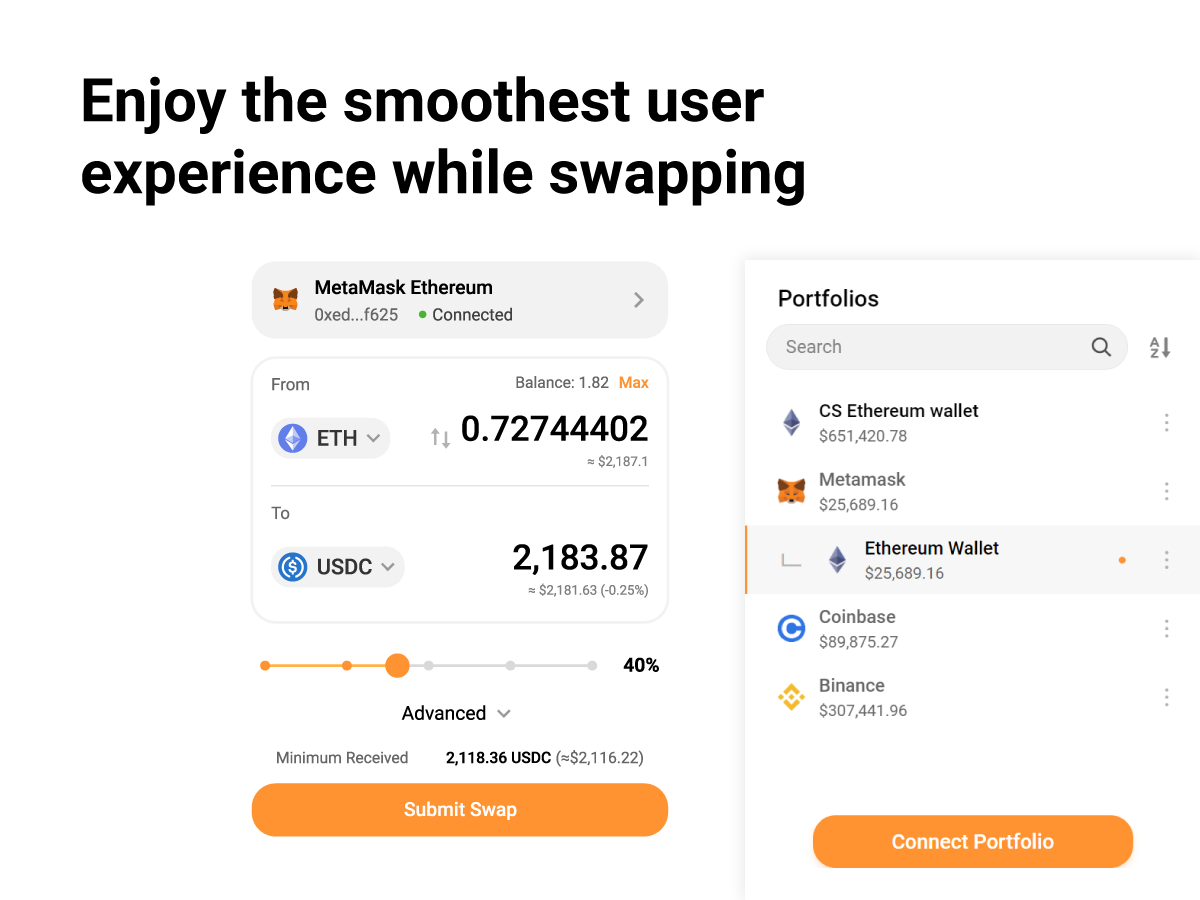 Wanna try out all these updates and navigate our new customer-centric design? Just sign up or login, connect a wallet if you haven't already, and dive into a new coin with a groundbreaking idea behind it. We promise you a rewarding journey into the world of DeFi, a myriad of innovative updates, and all this from one spot.
*To celebrate the launch of our Swap feature, the fee for swapping was set to 0% for the whole week following the launch. It is now back to the initially planned rate of 0.5%.