GM, CoinStats community!
We're thrilled to unveil some pretty magical updates to CoinStats. Our team has been hard at work behind the scenes to offer these new features for an enhanced crypto-tracking experience.
We're bringing you a more comfortable portfolio management experience as well as new features that can help support your investment decisions and research.
From Mobile to Web
The recent updates to the CoinStats mobile app have received a lot of love and some constructive criticism. After smoothing out the new design and features on mobile, we're excited to bring them to the web version, too. Let's see what exactly has changed.
1. Homepage Redesign
We've given our homepage a makeover. It's all about simplicity, clarity, seamless UX, and visually pleasing aesthetics. The redesign will ensure intuitive navigation and smooth functionality.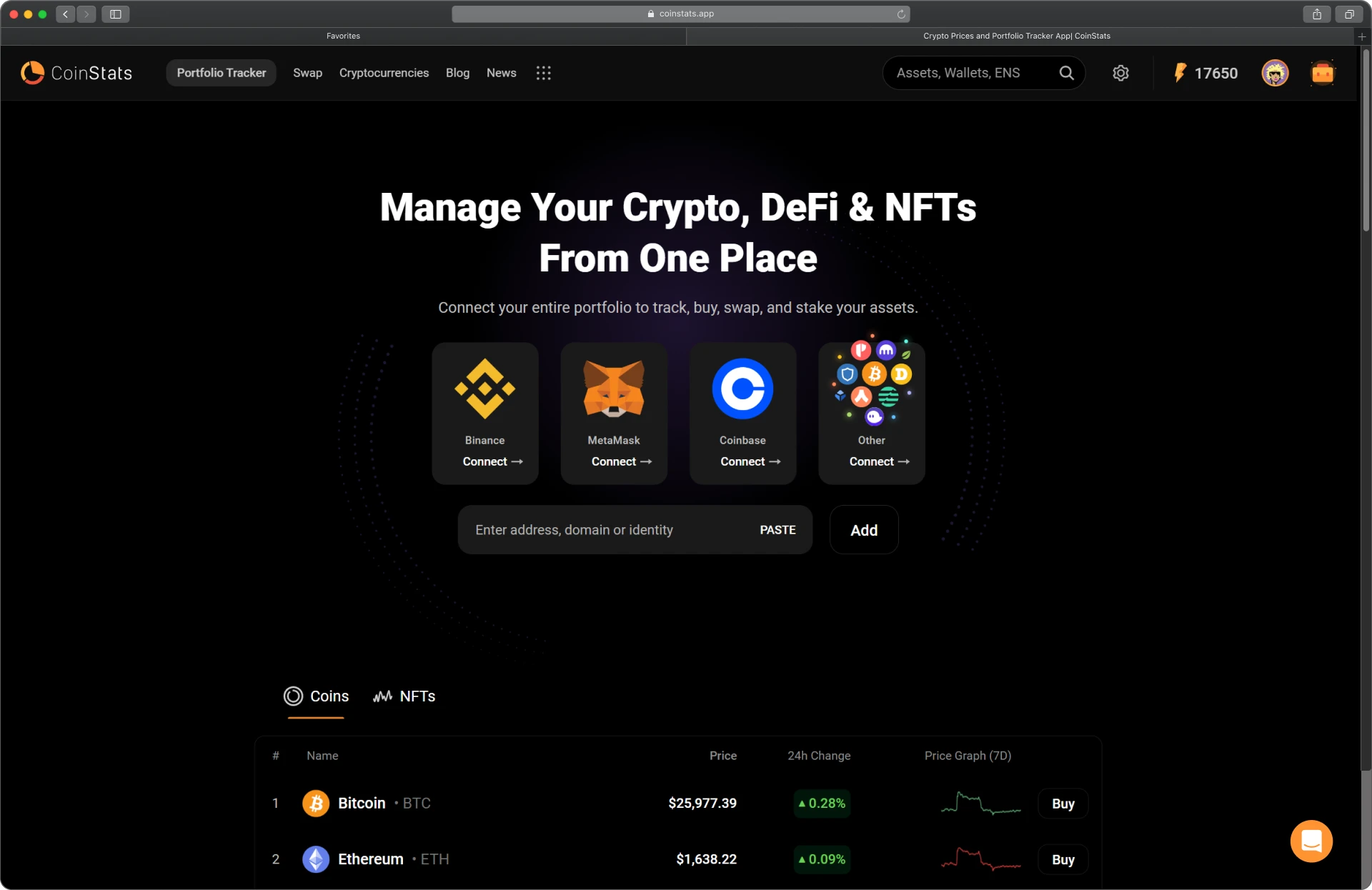 2. Portfolio Redesign
We've revamped your portfolio view for an improved user experience. Our focus is ensuring your portfolio is visually pleasing and easy to manage and navigate.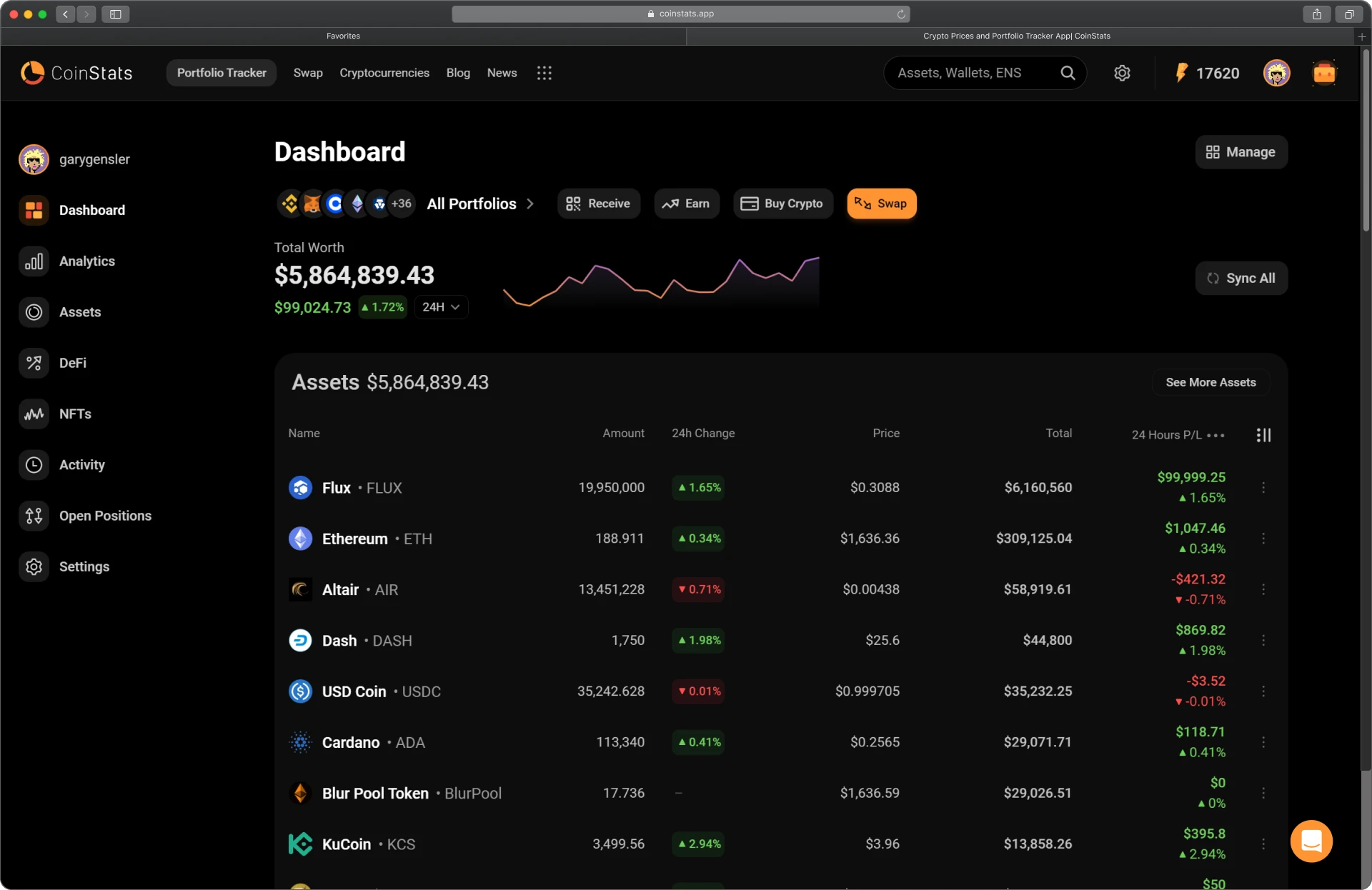 Your portfolio is central to your CoinStats experience, and we've taken a deep dive into its enhancement. Here's a breakdown of what we've revamped:
Portfolio View: A cleaner, more intuitive layout to view your assets.
Analytics Page & Charts: Enhanced clarity and precision to help you make informed decisions.
Heatmaps: Visual representations to quickly gauge market movements.
Daily PnL: Track your day-to-day profit and losses with ease.
Cumulative PnL: A broader view of your performance over time.
Assets Page: An organized view of all your holdings.
Transactions Page: A detailed log of all your crypto transactions.
… and there's more to explore! Check it out for yourself.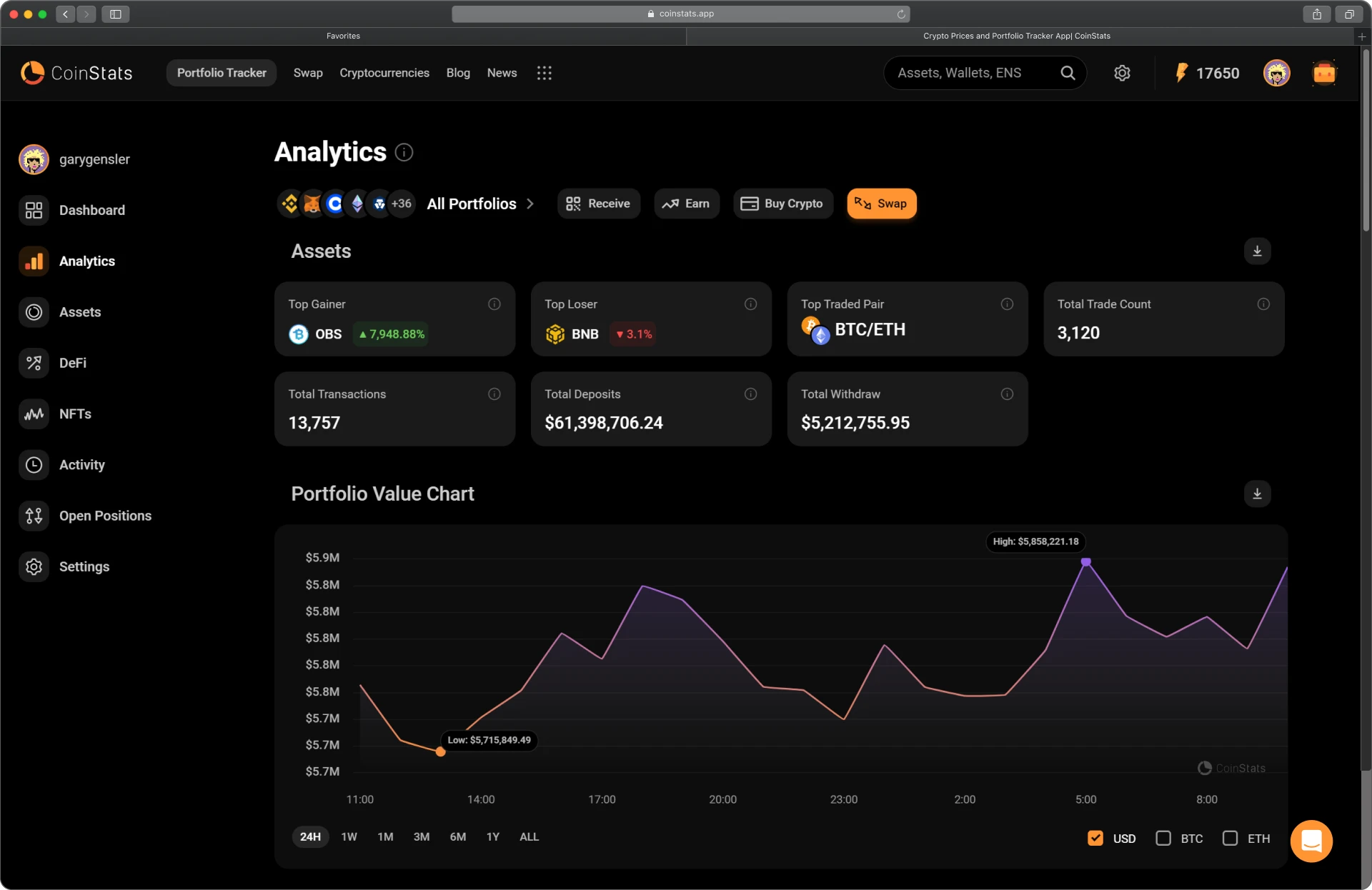 3. Wallet Explorer / Watchlist
We're particularly excited about our new Wallet Explorer! Now, you can monitor all on-chain real-time transactions. And in addition to monitoring, you can also track popular wallets to gain valuable insights and stay ahead of the curve. This is enabled by the "Watchlist" functionality in your portfolio section. This means you can get custom notifications and portfolio analytics to other people's portfolios just like you would on yours. At the end of the day, it's all about getting alpha first!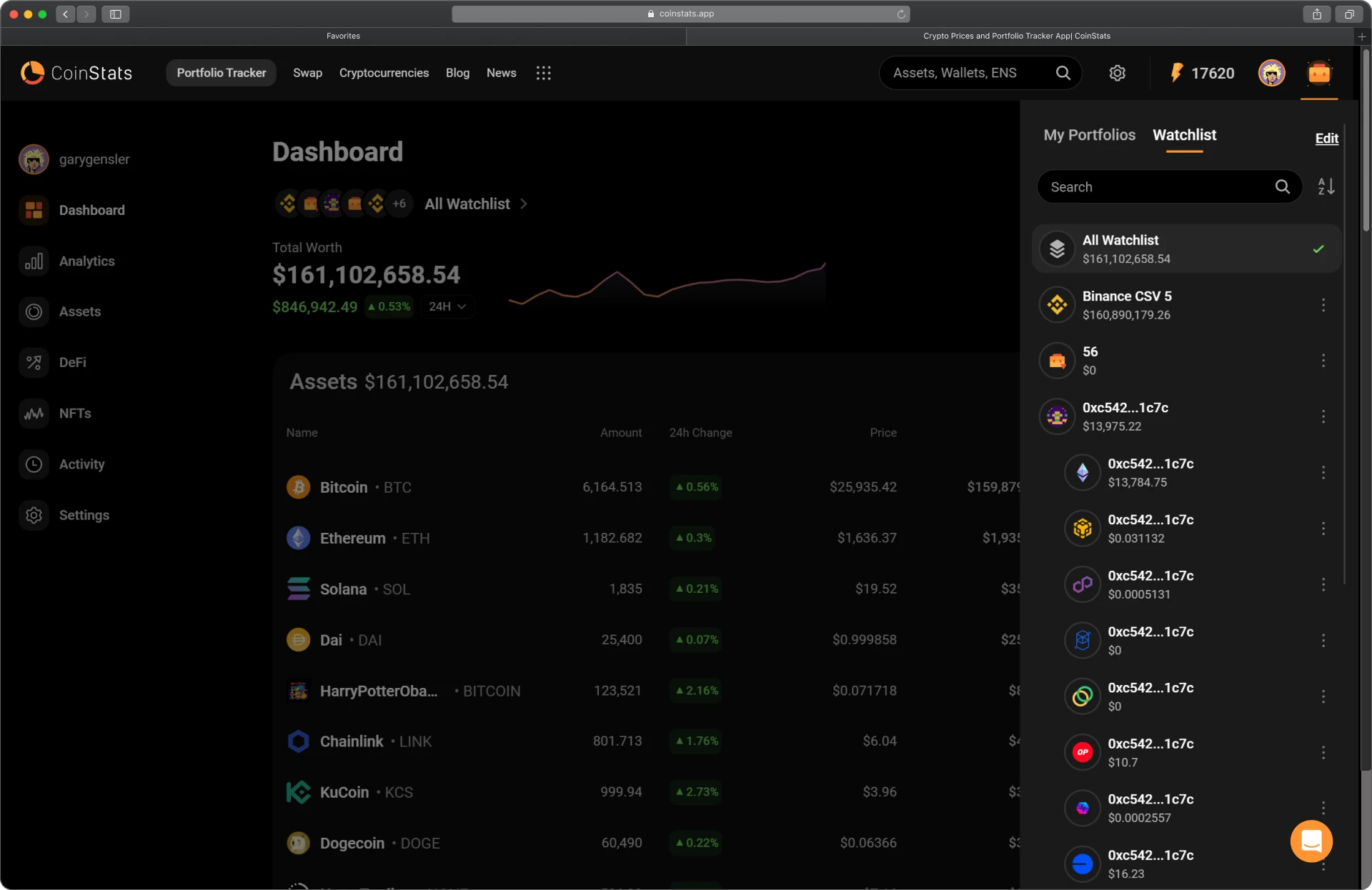 Community-Driven
At CoinStats, we focus on quality and innovation in serving the community. We regularly update our features based on user feedback to offer a more effective platform. Your input is essential for our ongoing improvement.
Narek Gevorgyan is the founder and CEO of CoinStats, the trusted crypto portfolio manager of 1 million worldwide. An early adopter of crypto, Narek initially created CoinStats to keep track of his holdings without endless Excel sheets. Since then, under Narek's supervision, CoinStats has flourished into a fully fledged crypto, DeFi, and NFT portfolio manager.