At CoinStats, we're on a mission to streamline your crypto portfolio management. Prioritizing innovation, we're pleased to announce a new partnership with Bitget, a leading cryptocurrency derivative exchange platform.
About Bitget
Bitget is a crypto derivatives exchange with 8 million users globally. It provides a secure and user-friendly platform for a seamless and cost-effective trading experience, including spot and margin trading, futures and bots trading, swaps, and staking.
Bitget was the first exchange to offer copy trading for derivatives in 2020. It was also the first centralized exchange to deliver copy trading services for spot traders through its innovative flagship product, One-Click Copy Trade, in 2023.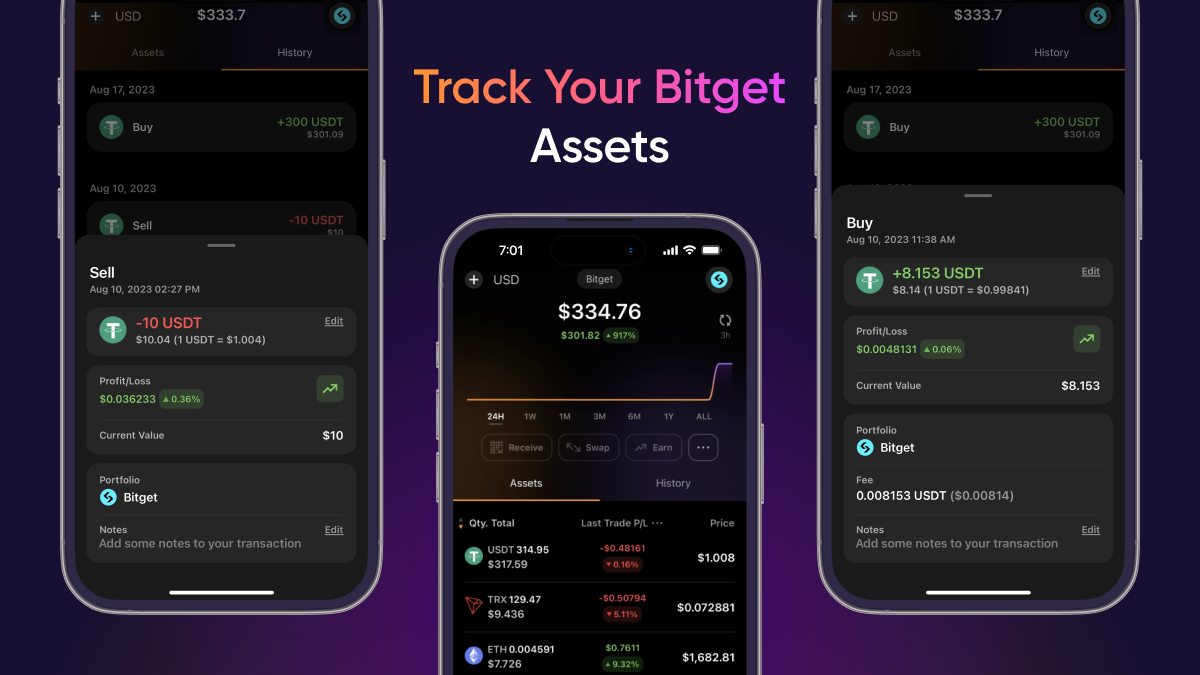 Bitget Integration Advantages
The CoinStats' Bitget integration provides the full picture of users' activities on Bitget. It facilitates seamless, real-time tracking of your Bitget transactions and offers a comprehensive display of your trading history.
You can link your Bitget account to CoinStats to track all your holdings in one place and get real-time updates, analytics, and more.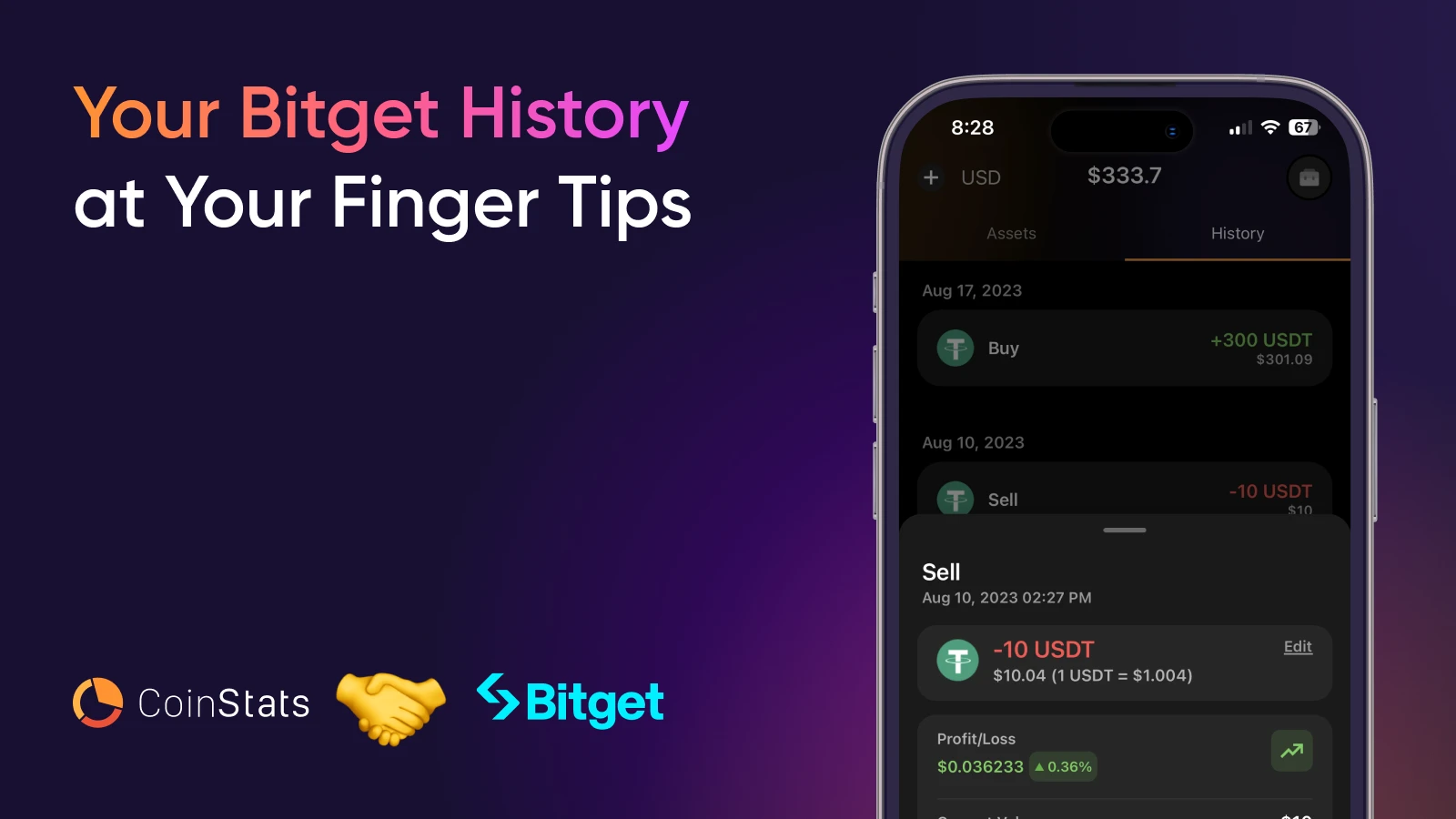 This new partnership offers the following benefits to the CoinStats Bitget community:
Effortless Transaction Tracking: It provides a comprehensive overview of transactions. Users can now view the full history of their Bitget transactions vs. a mere balance tracking before the integration.
Intuitive User Interface: The new interface with a well-organized layout and accurate Profit and Loss (PnL) analysis transforms users' tracking experience.
API for Detailed Record-Keeping: The API facilitates detailed record-keeping of all Bitget transactions—buying, selling, depositing, withdrawing, trading, and even buying with fiat.
Connect your Bitget account to CoinStats to streamline your Bitget portfolio.
Rosie is a worldly woman that loves all the forms that value takes, from crypto and gold to time and attention. Devouring New York Times bestsellers over coffee with milk instead of breakfast, she is constantly plotting to take over the financial world. If you're not careful, she'll network with you over golf that she pretends to like.