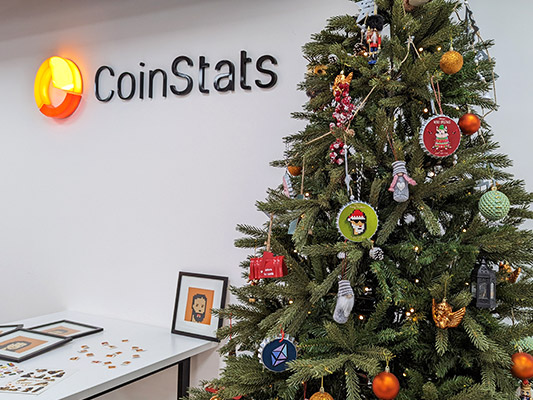 CoinStats' Growth in 2021 & What's Coming Next
<! -- End of the Reviewed by section -->
Dear CoinStats Community,
It is a great pleasure for me to look back on the year 2021: Seeing my vision take shape at such an accelerated rate has been truly amazing, and I only have you, CoinStats users, and the team to thank.
That's right, this year CoinStats' stats are through the roof. We experienced a 400% user growth and a whopping 1000% revenue growth. It helps us become the #1 portfolio manager on the crypto market by number of users, number of supported connections to exchanges, wallets and other crypto platforms. It was like something out of a Hollywood movie.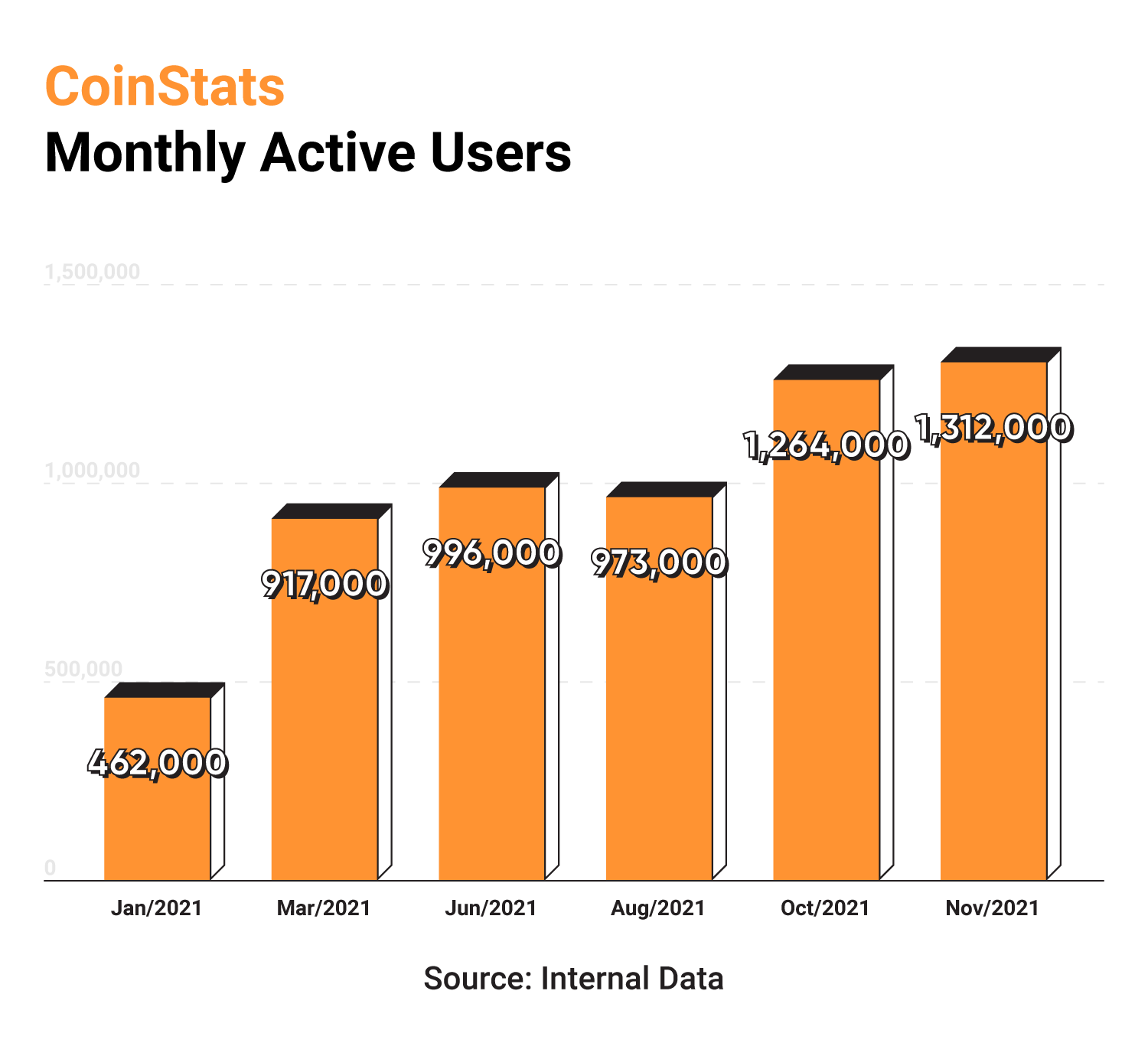 This past year, two successful fundraising rounds later (one yet to be announced), our team has gone from 5 friends in an office to a dedicated and diligent 50-person team. Our plans are expanding at a similar rate: With so much enthusiasm on board, the sky is the limit for CoinStats for sure. 
2021 saw the launch of CoinStats Wallet, which was the first step on our path to becoming the frontpage of crypto and DeFi. We have no doubt that crypto was only the initial stage of a full transition to the DeFi ecosystem that will bring financial freedom to us all. Meanwhile, it was wonderful to see that so many of you guys liked swapping on decentralized exchanges directly from CoinStats.
Another feature that's a part of the bigger DeFi picture we unrolled was NFT support. You've probably noticed your collection appear in a separate tab of your CoinStats portfolio.  
The way we see it, one of the major issues with crypto and DeFi is having to jump around too many markets and platforms. That's why we aim to become the one-spot destination for managing and tracking your portfolio. Yep, that means you can access any and all of your assets and perform any transactions directly from the CoinStats interface.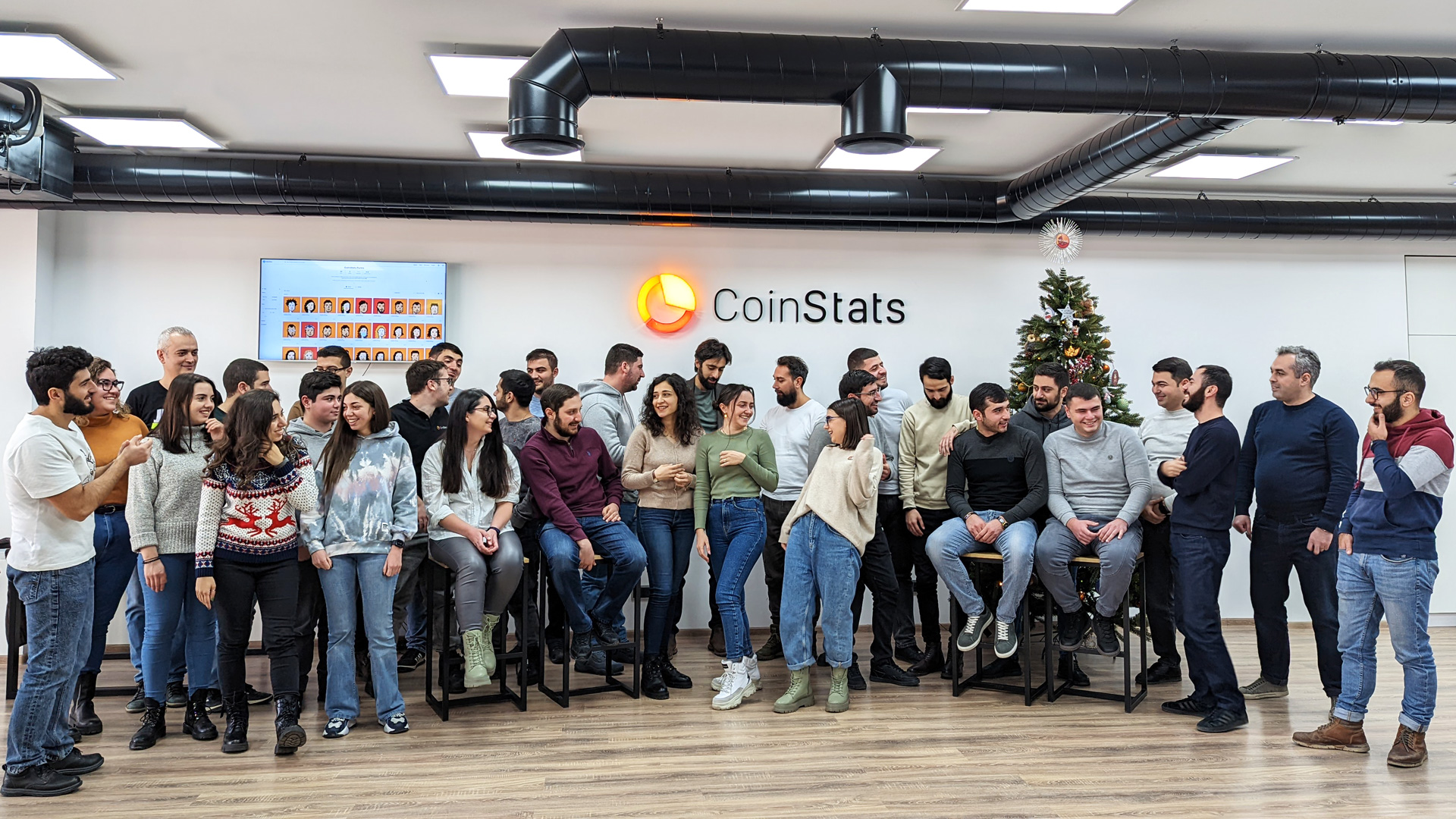 The future of CoinStats is ripe with new opportunities, especially for retail investors and traders who prefer data-based decision-making. Sometime soon in 2022, we plan to launch super simple DeFi Earning, a unified NFT marketplace, and CoinStats Launchpad, as well as start offering personalized investment advisor. As we unroll new DeFi services in Q1, we're projected to experience at least 5x user growth!  
It is you, our users, who drive the growth of CoinStats, and we have so many updates and giveaways in store for you! Thank you for being a part of the CoinStats community and inspiring us to improve every day. Hope you're as excited for a bountiful and beautiful 2022, full of new models and approaches, as we are. Stay rocking and we'll see you on the other side.
With gratitude,
Narek
CEO @ CoinStats