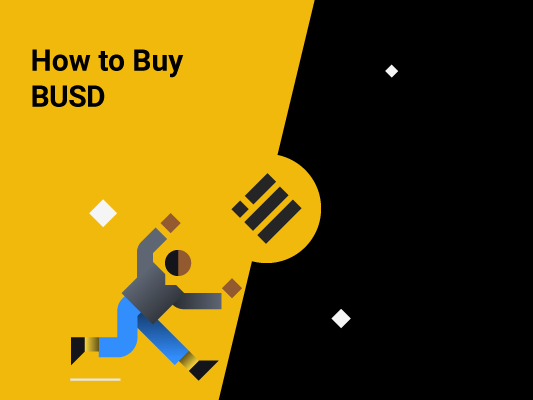 How to Buy BUSD: Where, How, and Why
<! -- End of the Reviewed by section -->
Cryptocurrencies are becoming increasingly popular. In addition to Bitcoin, BNB, and Ethereum, other crypto assets, like DeFi, NFTs, Stablecoins, etc., are making their way into the ring as well.
Stablecoins, like Tether (USDT), USD Coin (USDC), and Binance USD (BUSD), are among the most used types of crypto today.
They are cryptocurrencies with fixed values tied to fiat currencies, which makes them one of the most popular types of crypto today.
Let's take a deep dive and learn how to buy Binance USD (BUSD) in a few easy steps with this quick guide to the Binance USD token.
Step #1: Select a Crypto Exchange
You can purchase BUSD tokens on several cryptocurrency exchanges. Visit the market page on CoinStats to view the exchange platforms supporting BUSD. Compare the exchanges' security, user experience, fee structure, supported coins, etc., to choose the one that has the characteristics you need, such as affordable transaction fees, an intuitive platform, round-the-clock customer service, etc. Also, consider whether the cryptocurrency exchange is regulated by the Financial Industry Regulatory Authority (FINRA), etc., and allows you to buy BUSD using your preferred payment method.
Step #2: Create an Account
After you've chosen a cryptocurrency exchange that fulfills all your criteria, the following step is to register with the exchange using a valid email or mobile number. A link will be sent to your email, and you must click it to verify your email. Once the account is activated, you must create an elaborate password, and you're good to go.
Some exchanges have strict KYC and AML requirements, and in order to get verified, you must provide personal information such as:
Full name
Residential address
Date of Birth
ID Document.
In some cases, you might also need to upload a selfie or undergo video verification to finalize the verification process.
Once your identity verification is complete, it's recommended to activate two-factor authentication (2FA) for an extra layer of security.
Step #3: Deposit Funds
The next step is to deposit funds into your account. Many crypto exchanges support fiat currency such as USD, EUR, etc. Simply select your preferred deposit method, such as a bank transfer, wire transfer, credit or debit cards, e-wallets, PayPal, etc., and the currency you wish to deposit. Tap on "Deposit Funds," enter the amount you want to deposit, and click "Deposit."
Some deposit methods are extremely fast, while others, depending on the amount, require confirmation from authorities. Remember to evaluate the fees of different deposit methods since some have larger fees than others.
Linking your debit card to your crypto account is advantageous as it lets you make instant or recurring purchases, but be aware that it attracts an additional fee.
It's usually free to make a bank transfer from your local bank accounts, but you should still double-check with your exchange.
BUSD can be traded for another currency like Ethereum or another stablecoin; the trading pairs vary between exchanges, and you must search for BUSD on the spot market to select a pair from the list of available trading pairs.
Step #4: Buy BUSD
Follow the steps below to place a market order to buy BUSD instantly at the current market price:
Click the search bar, enter BUSD, and select "Buy BUSD" or the equivalent.
Choose the payment method, the currency you wish to use, and input the amount of BUSD or the fiat amount to be spent. Most exchanges will automatically convert the amount to show you how many BUSD tokens you'll get.
Double-check the transaction details and click "Confirm."
The BUSD tokens will be displayed in your balance once the transaction is processed.
You can also place a limit order indicating that you want to buy BUSD at or below a specific price point. Your broker will ask you the number of coins you wish to acquire and the maximum price you're ready to pay for each once you've placed an order. The coins will only appear in your wallet if your broker fulfills your order at or below your requested pricing. The broker may cancel your order at the end of the day or leave it open if the price increases over your limit.
If you're planning to keep your newly purchased coins for an extended period, we highly recommend securely storing them in a hardware wallet.
To trade BUSD on spot markets, go to the Trade page and search for the BUSD pairs (BUSD/USD or BUSD/USDT). Select the trading pair and check the price chart. Click "Buy BUSD," select the "Market," enter your amount or choose what portion of your deposit you'd like to spend by clicking on the percentage buttons. Confirm and click "Buy BUSD."
Congratulations on adding BUSD tokens to your crypto portfolio!
How to Buy BUSD on CoinStats?
Did you know that you can buy BUSD directly on CoinStats with 0 additional fees? It's super quick and secure and allows you to buy crypto with your credit card right where you track and manage it. Here's how you can buy BUSD on CoinStats on web and mobile in a few simple steps.
Head over to the CoinStats homepage
Navigate to the Cryptocurrencies tab in the menu bar above and pick your desired cryptocurrency.
Click Buy Crypto
Select a portfolio or add a wallet address where the funds will be deposited
Choose MoonPay as the provider
Add the credentials of your payment method
Complete the payment
Track BUSD Tokens
The crypto market is volatile, and managing your portfolio could get tricky if you hold multiple assets. Utilizing a portfolio tracker will help you keep track of your BUSD tokens and all your crypto investments from one platform at all times. CoinStats offers one of the best crypto portfolio trackers in the market; you can find more information here.
You can also monitor the profit, loss, and liquidity of BUSD across several exchanges on CoinStats.
CoinStats supports over 250 cryptocurrency exchanges and over 7,000 cryptocurrencies. It offers charting tools, analytical data, advanced search features, and up-to-date news. Here you have the opportunity to connect an unlimited number of portfolios (wallets and exchanges), including:
Binance
MetaMask
Trust Wallet
Coinbase
Kraken
Kucoin
Bitstamp and 500 others.
To connect, go to the CoinStats Portfolio Tracker page and:
Click Add Portfolio and Connect Wallet.
Click the wallet you want to connect to (e.g., Ethereum Wallet).
Input the wallet address and press Submit.
What Is Binance USD (BUSD)?
The Binance USD stablecoin is backed by a 1:1 USD, issued by Binance (in association with Paxos). It is authorized and regulated by the NYDFS (New York State Department of Financial Services).
The BUSD token is pegged 1:1 with US dollars. Every BUSD minted, results in addition of 1 US dollar to Paxos reserve accounts to back up the issues BUSD.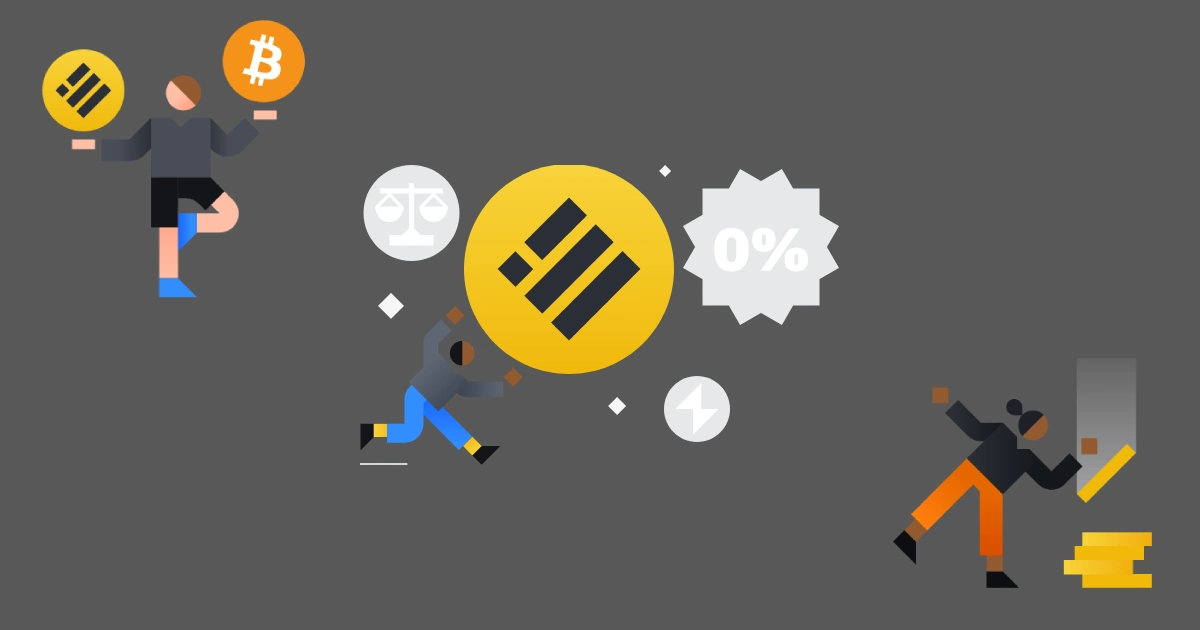 Thus, a user who purchases 1,000 BUSD will receive 1,000 BUSD, and $1,000 will be added to the Paxos reserve. When the user sells the 1000 BUSD, the tokens will be burned.
BUSD aims to meld the stability of the dollar with blockchain technology. As a digital fiat currency, it is based on ERC-20, supporting BEP-2. You can send dollars instantly, with low fees, via the blockchain.
Why Do You Need BUSD?
BUSD has multiple use cases for crypto investors and traders.
Avoid Price Fluctuations
It is hard to ignore the need for stable assets when it becomes too volatile in the crypto market. BUSD offers the opportunity to convert holdings into fiat currency during a volatile period.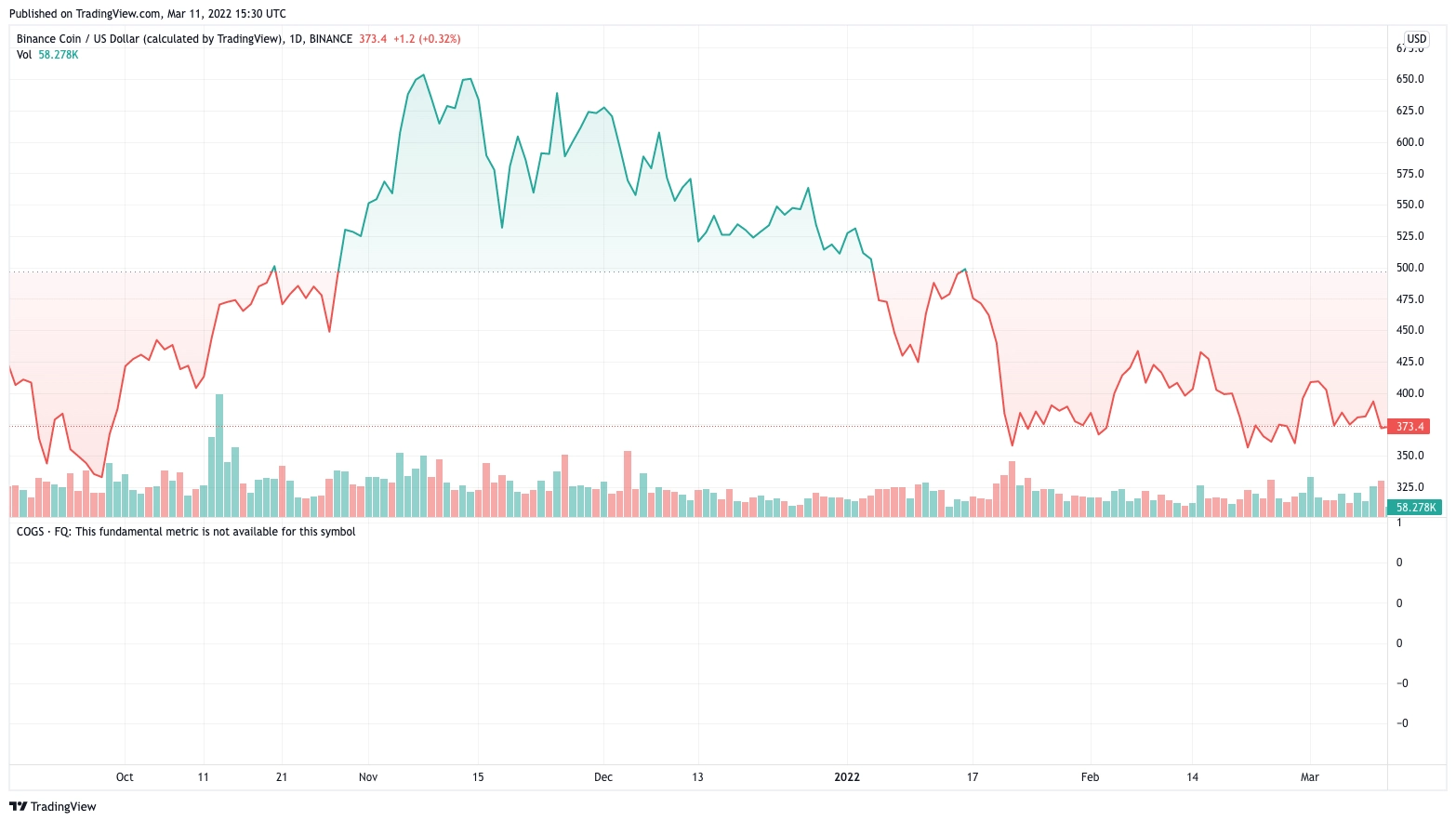 Lock In Gains Without Needing to Convert to Fiat
BUSD provides a highly liquid means for someone to exit an investment and secure their profits from the investment. You don't have to wait for an exchange to transfer your fiat funds into your bank account.
Transferrable
The BUSD token is available on three blockchains: Binance Chains, Binance Smart Chains, and Ethereum. You can exchange your tokens between the chains at any time.
How Does BUSD Work?
BUSD's peg mechanism is simpler than other stablecoins. Each BUSD is pegged at 1 USD from the reserves. You can burn your BUSD tokens by sending them to Paxos, and in return, you'll receive fiat currency. As a result, the ratio of supply and reserves will remain constant.
Arbitrager traders will purchase large quantities of BUSD whenever the Binance USD price begins to fall below $1 per 1 BUSD. After making large amounts of Binance USD purchase, arbitrageurs can convert them into fiat using Paxos. As BUSD demand increases, the Binance USD (BUSD) price rises back to $1, restoring the 1:1 peg.
BUSD History
Binance USD was developed in partnership between Binance and Paxos and regulated by the NYDFS (New York State Department of Financial Services). Paxos is the USD custodian of BUSD and holds the necessary reserves in US dollars for every BUSD issued to ensure that one unit of BUSD is equivalent to one US dollar.
BUSD has a circulating supply of 21.63 billion tokens. The Binance USD token has been recognized as a medium of exchange by the NYDFS. Due to its regulated status and the audited reserves held in trusted financial institutions, it's a reliable and stable investment. BUSD has various utilities such as trading, lending, and as payment method. You can also transfer your digital dollars (BUSD) anywhere in minutes, at low cost, and on the blockchain.
Where to Buy BUSD?
As a popular and widely used cryptocurrency, BUSD is available on almost all cryptocurrency exchanges. Binance offers the highest number of trading pairs for BUSD. Other exchanges to buy BUSD are:
Kucoin
Huobi Global
Coinbase
FTX
Bybit
BitMart, etc.
How to Choose an Exchange to Buy BUSD?
To choose an exchange other than Binance to buy BUSD; you must consider the following factors:
Security
Security is arguably the most crucial factor to consider when choosing an exchange platform. Most major exchanges have been subject to several malicious hacks during their history. Ensure that your chosen platform has a reputation for excellent security so that your crypto stored on the exchange won't be compromised.
Payment Methods
The best crypto exchange platforms support multiple payment methods. Ensure that your chosen exchange platform supports your preferred payment methods, such as debit, credit cards, bank transfers, etc.
Note: A platform like CoinStats integrates with multiple exchanges and digital wallets to enable seamless purchases and swaps.
Fee Structure
Brokers usually charge a small percentage in transaction fees. Ensure that you understand the platform's fee structure and note any hidden fees to avoid paying more than you can afford.
Where to Store Binance USD?
Now, let's take a look at different types of wallets to store BUSD coins. It would be best to choose a wallet based on the amount of BUSD you have and how you intend to use it.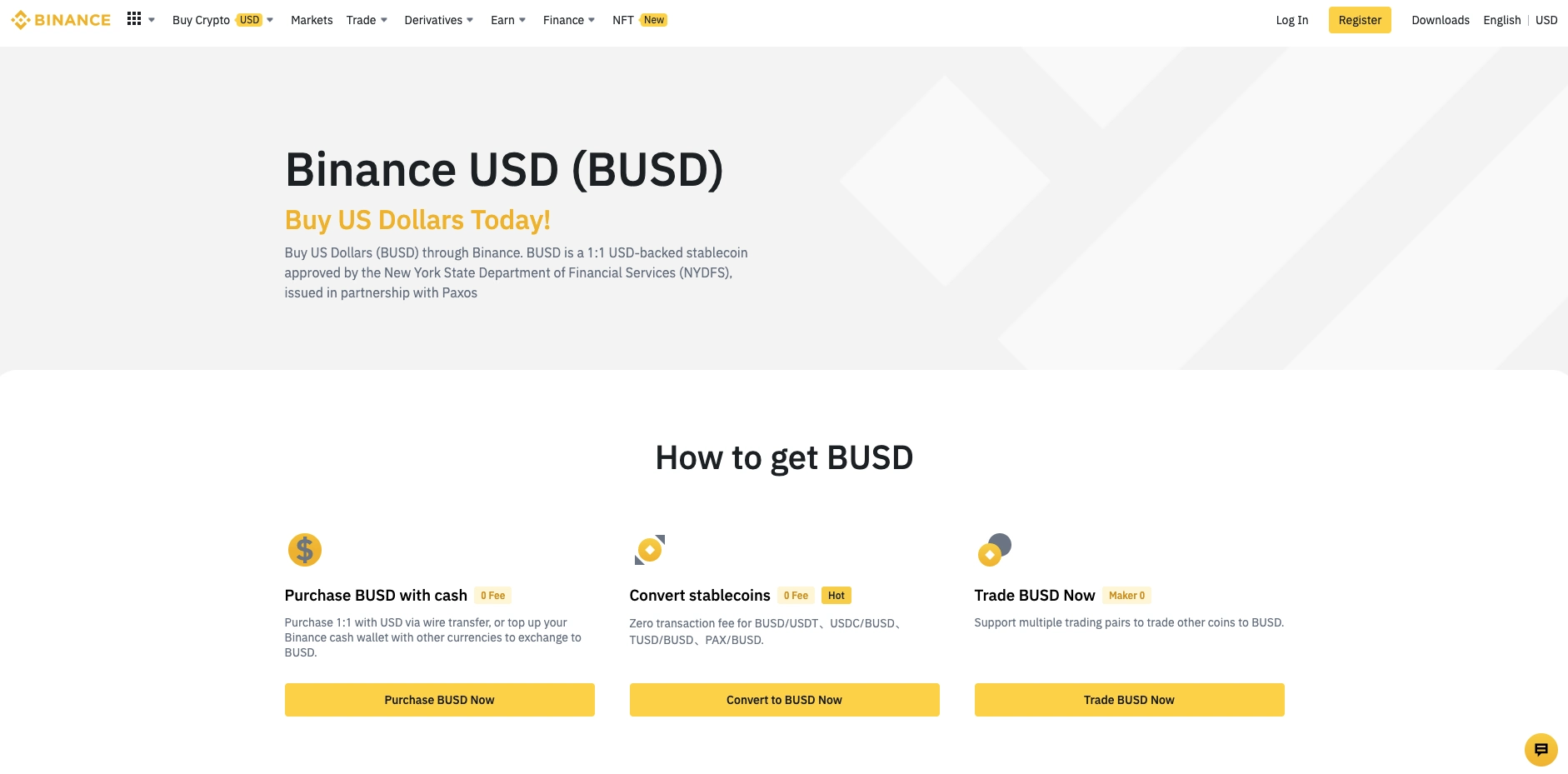 A Wallet can be classified as either a Software wallet (Hot wallet) or a Hardware wallet (Cold wallet).
Hardware Wallet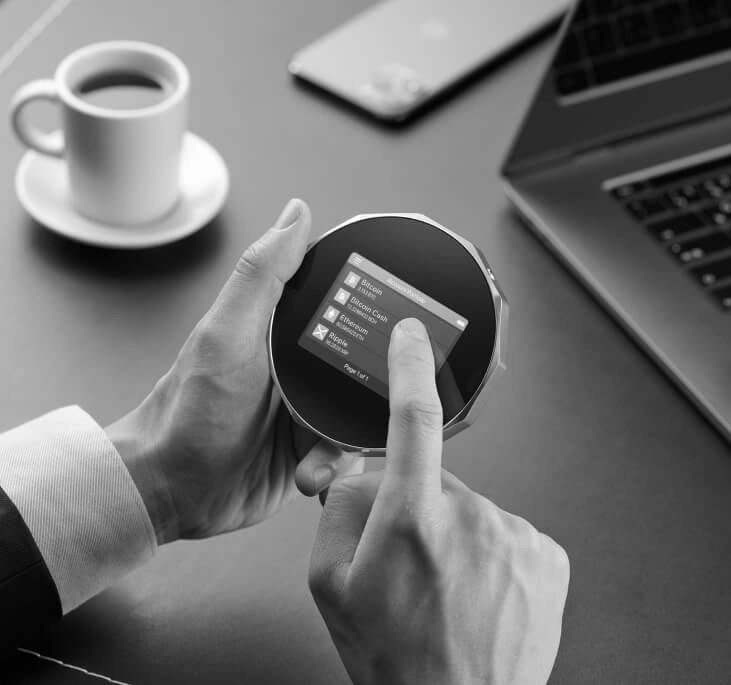 A hardware wallet or cold wallet, such as Trezor, Ledger or SecuX, is the most reliable option because they offer offline storage and backup capabilities. We recommend these for experienced BUSD coin holders with large amounts of tokens.
Founded in 2014, Ledger (Ledger Nano X or S) is a leading manufacturer of hardware wallets. To integrate a secure chip into their crypto hardware wallets, they use the BOLOS operating system. Security is managed through a pin code and a 24-word backup phrase. Moreover, it supports more than 1,000 coins and all ERC20 tokens.
Ledger offers an application for crypto staking and lending called Ledger Live that can be installed on your computer or mobile phone.
Software Wallet
A software wallet is also known as a hot wallet. Since the wallets are always connected to the internet and store your keys online, they are less secure. For beginners with a few tokens, software wallets are ideal since they are free and simple to use.
The Coinbase wallet is one of the most popular and widely used software wallets, accessible on Google Play and the App Store for free.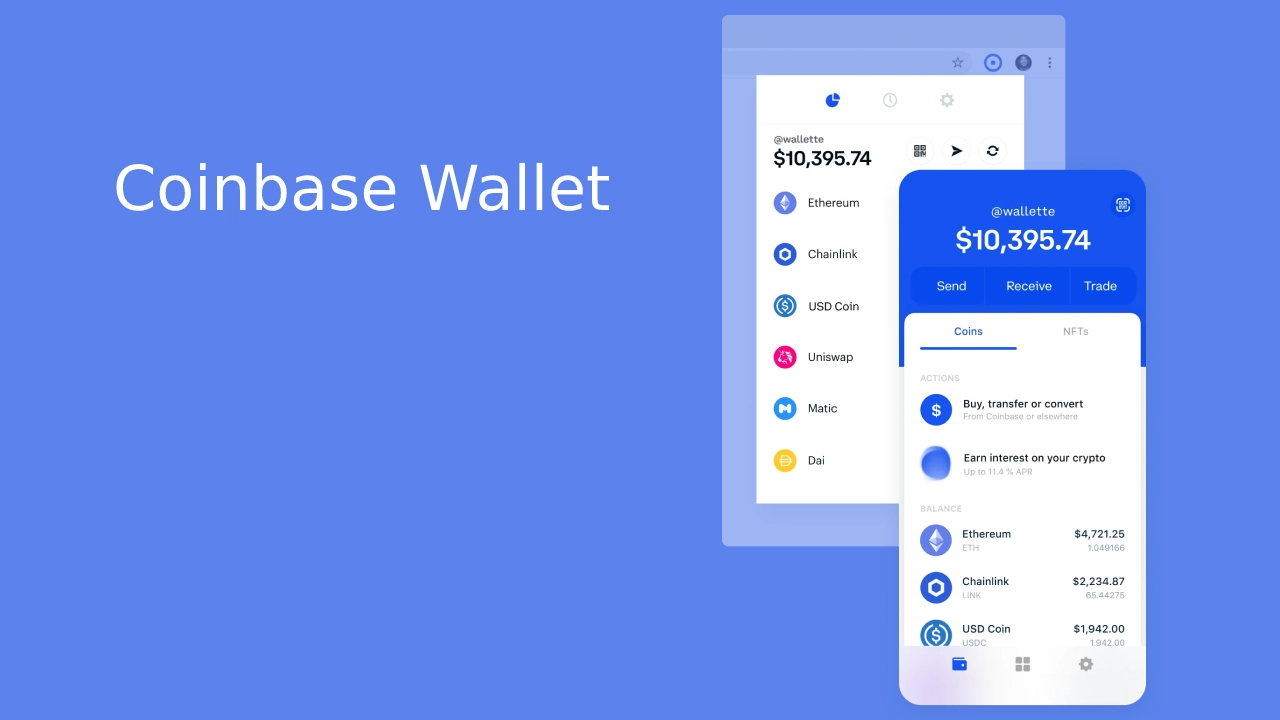 How to Sell Binance USD?
To cash out your BUSD, follow these simple steps:
Go to the cryptocurrency exchange and log in to your account.
Click the trading button, and then tap "Sell."
Click on the drop-down menu to select how many BUSD you would like to sell.
Choose how you would like to receive the fiat currency. Binance offers a variety of fiat channels, and users in different countries can choose from other fiat channels.
To complete the transaction, click "Submit."
Complete the sale by confirming the price and associated costs.
BUSD Tokenomics
According to the data on CoinStats, the Binance USD token has a total supply of more than 17 billion tokens.
At the time of this writing, there are 17.95 billion Binance USD tokens in circulation, with a market capitalization of around $17 billion.
The BUSD price per token is $1, and around $3 billion worth of Binance USD tokens were traded in the past 24 hours.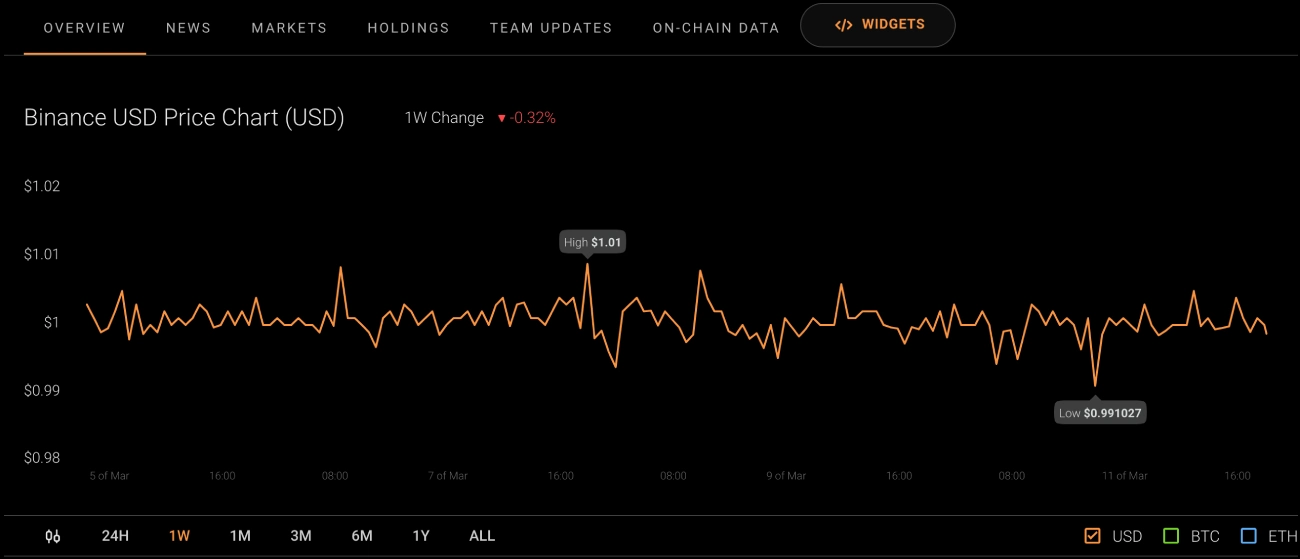 Conclusion
The BUSD is one of the very few highly regulated stablecoins. A stablecoin is a cryptocurrency whose value is tied to another asset. USD is a stable investment and an important tool for traders and investors because of its accessibility.
The stablecoin was created by Paxos and Binance, and complies with the strict regulations of the NYDFS. Since it is regulated and reputable financial institutions audit its reserves, the coin is extremely reliable.
BUSD is a solid choice of stablecoin for anyone who regularly uses Binance Smart Chain and Binance Chain.
Disclaimer: Contents of this article are meant for educational purposes only, and nothing in this should be considered as a piece of financial advice.