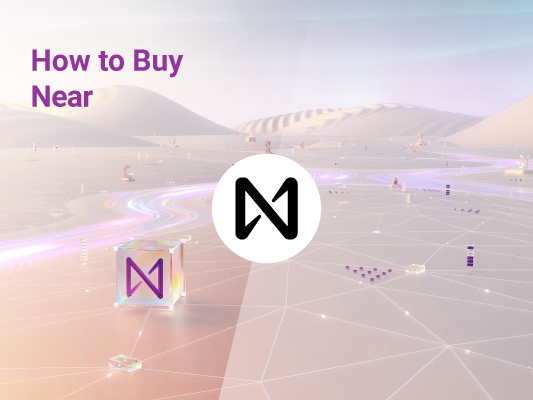 How to Buy NEAR
<! -- End of the Reviewed by section -->
The Near Protocol is a smart contract-capable blockchain that aims to address some limitations of competing systems, such as low transaction speeds, limited transaction throughput, and poor cross-compatibility. Near (NEAR) is a decentralized application platform that strives for accessibility and user-friendliness.
The protocol's native utility token, NEAR, is an important component of the platform and powers the protocol.
Read on for our deep dive into the Near protocol and the NEAR token, learn which crypto exchanges support NEAR, and how to buy it in a few simple steps.
Let's dive in!
What Is NEAR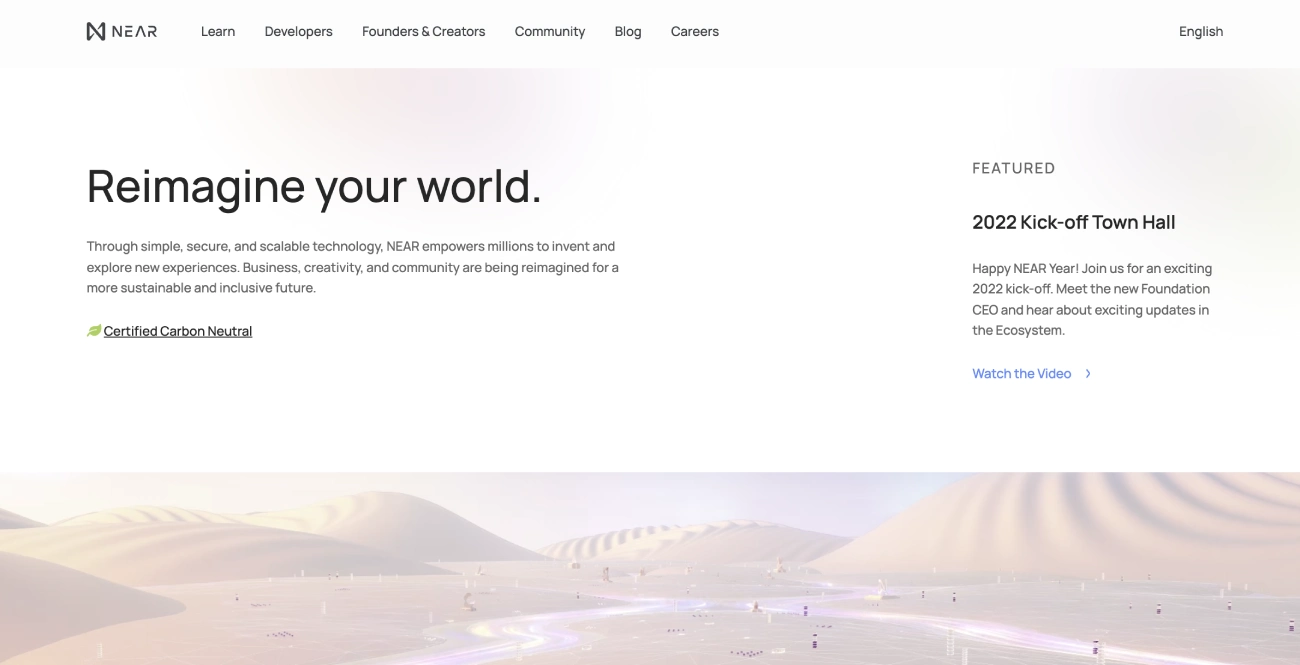 The Near Protocol is a Layer 1 scalable, Proof-of-Stake network designed to boost scalability and reduce costs for developers. Its innovations include NEAR's innovative sharding technology, unique transaction fee mechanism, and a powerful new consensus mechanism known as 'Doomslug.'
NEAR was conceptualized as a community-run cloud computing platform designed to host dApps. Its goal was to create a scalable, decentralized, and secure blockchain focused on accessibility and user-friendliness.
Transaction fees on NEAR Protocol are very low compared to blockchains like Bitcoin and Ethereum. As a Proof-of-Stake network, NEAR does not consume large amounts of electricity to validate its network and has been rated carbon-neutral.
NEAR is the native token of the blockchain and has a variety of applications inside the system. NEAR can be staked or delegated to a validator node to assist in the operation of the network's Proof of Stake consensus process. Staking validators securing the network are paid in NEAR token rewards proportional to their overall stake. NEAR may also be used to pay for transaction fees and storage. It can be utilized in decentralized apps like markets where you can buy and sell non-fungible tokens (NFTs). NEAR is also the protocol's governance token allowing token holders to participate in the on-chain governance of the platform.
The NEAR Collective, the NEAR protocol's community, continues to maintain the initial code and support the project by releasing updates to the ecosystem.
Since the code for NEAR is open source, anybody can join the collectible and begin contributing towards its development.
Some examples of projects built on the NEAR protocol include Flux, a protocol that allows developers to create markets based on assets, commodities, real-world events, the decentralized finance (DeFi) platform Ref Finance, the decentralized autonomous organization platform Astro DAO, Paras, an NFT marketplace that focuses on high-quality works curated by select artists, and Mintbase, an NFT minting platform.
Where to Buy NEAR
You can purchase NEAR on several cryptocurrency exchanges. Visit the market page on CoinStats to view the exchange platforms supporting NEAR. Compare the exchanges' security, user experience, fee structure, supported coins, etc., to choose the one that has the characteristics you need, such as affordable transaction fees, an intuitive platform, round-the-clock customer service, etc. Also, consider whether the cryptocurrency exchange is regulated by the Financial Industry Regulatory Authority (FINRA), etc., and allows you to buy NEAR using your preferred payment method.
We've compiled a list of the top 5 exchanges where you can purchase NEAR Protocol (NEAR) tokens with a credit card, debit card, or Bitcoin (BTC).
Kraken
Kraken, founded in 2011, is one of the most reputable cryptocurrency exchanges, with over 9,000,000 active users and a quarterly trading volume of more than $207 billion.
Kraken is one of the largest and oldest exchanges and one of the few U.S. crypto exchange platforms to provide advanced trading tools like margin. The exchange has five main investment options: crypto assets, fiat assets, futures trading, margin trading, and over-the-counter (OTC) trading.
Kraken supports over 200 digital assets, including the NEAR Protocol (NEAR) and is available in over 190 countries, including Australia, Canada, Europe, and the United States (with the exception of New York and Washington states).
Users can also earn up to 23% in rewards annually by staking certain digital assets on the platform.
Uphold
Uphold is a popular exchange in the United States and the United Kingdom. It's an innovative trading platform that supports various cryptocurrencies, including Near Protocol (NEAR). The platform stands out for its simplicity, unique features, and company credibility.
Uphold provides a user-friendly desktop and mobile App. The trading view is customizable with your most-traded assets and has an easy-to-navigate, modern feel on both desktop and mobile. Uphold's innovative one-step ordering feature enables you to make trades directly with your preferred deposit method with just a couple of clicks.
Nexo
Nexo is a cryptocurrency platform that provides a one-stop shop for buying, borrowing, and managing cryptocurrencies.
The company has been operational since 2017 and works in over 200 jurisdictions, serving over 4 million customers globally while offering several innovative features to traders.
Nexo has a solid reputation for offering a high-quality service and strives to keep user assets as secure as possible. What distinguishes the platform is the opportunity to earn significant interest on your crypto.
The Nexo Buy tool enables you to buy over 35 major cryptocurrencies, including Bitcoin, Ethereum, USDC, USDT, and NEXO, the company's native cryptocurrency, in under 7 seconds. The exchange offers over 300 trading pairs, including over 100 exotic pairs.
Binance
Binance is the world's largest crypto exchange in terms of trading volume. The advantages of buying NEAR Protocol (NEAR) on Binance include low fees and high liquidity, allowing you to buy and sell instantly to capitalize on changing markets. Its ease of use and vibrant Peer-to-Peer (P2P) platform make Binance popular amongst traders and investors. The platform allows you to trade over 600 cryptocurrencies, including NEAR.
This exchange is ideal for investors in Australia, Canada, Singapore, the United Kingdom, etc.
KuCoin
KuCoin is one of the largest and most popular cryptocurrency exchanges in the crypto market, supporting over 200 cryptocurrencies and 400 markets.
KuCoin exchange offers bank-level asset security, a slick interface, beginner-friendly UX, and a wide range of crypto services: margin and futures trading, a built-in P2P exchange, instant-exchange services, IEO launchpad for crypto crowdfunding, non-custodial trading, and much more. It enables users to buy crypto with fiat currency using a credit or debit card and earn interest on digital assets by crypto lending or staking via its Pool-X. Moreover, KuCoin offers some of the lowest trading fees among crypto exchanges.
Can You Buy NEAR on Coinbase
Some cryptocurrencies are more difficult to acquire than others, and NEAR is among them. The Coinbase app or Coinbase Wallet doesn't support NEAR. But don't worry, we've included some crypto exchanges that offer NEAR.
Can You Buy NEAR on Crypto.com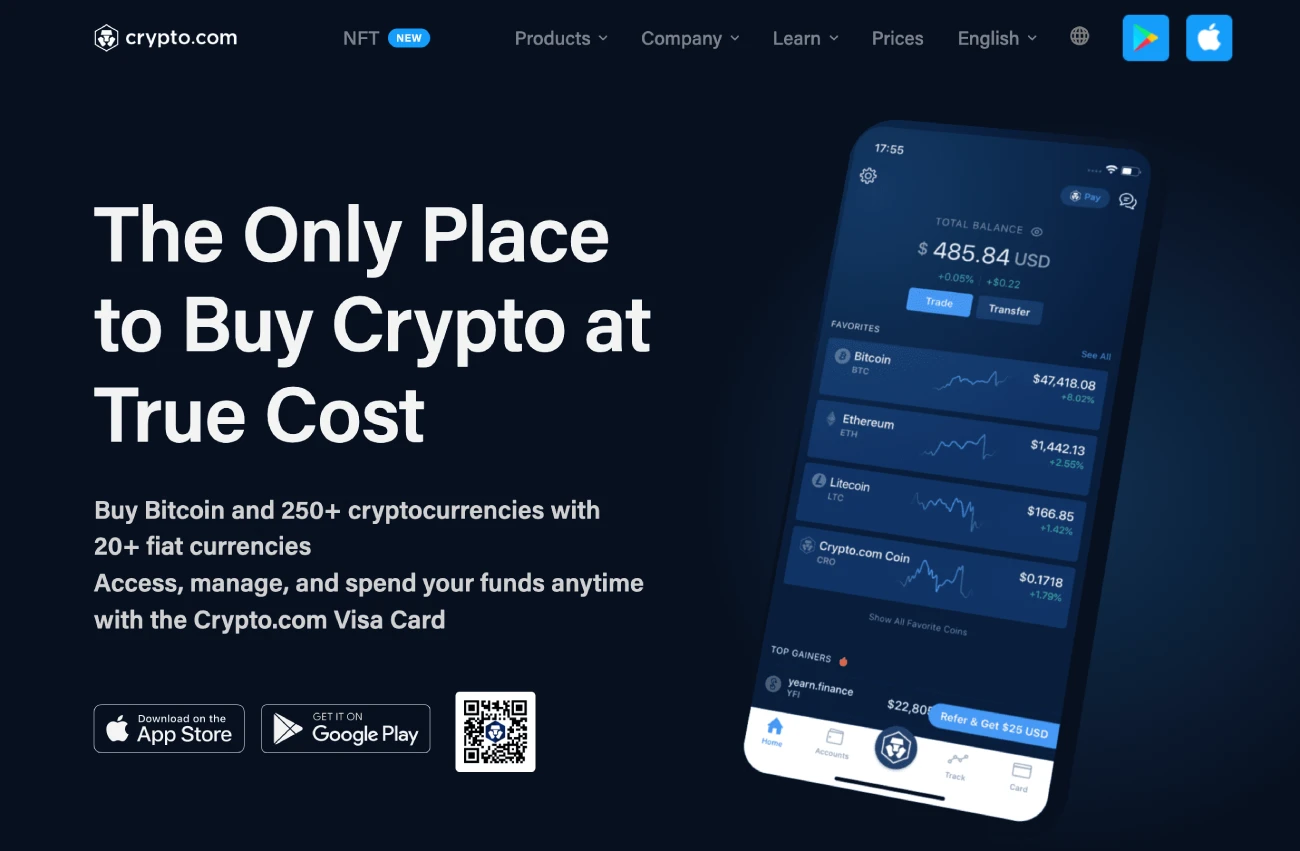 Users of the Crypto.com app can now buy NEAR at face value in USD, EUR, GBP, and 20+ other fiat currencies and spend it at over 60 million retailers worldwide with the Crypto.com Visa Card.
How to Buy NEAR on Crypto.com
See the steps on how to buy NEAR on Crypto.com below:
Connect Your Defi Wallet Account to Your Crypto.com App Account
Choose a wallet for the coins you wish to purchase.
Connect your Crypto.com App account to the wallet. Please keep in mind that each wallet may only be linked to one Crypto.com App account at a time.
Link the credit/debit card you intend to use on the Crypto.com App by entering the card's information.
Navigate to the 'Buy' tab in the bottom navigation bar and search for NEAR.
After selecting NEAR from the coins section, click the 'Buy Now' button.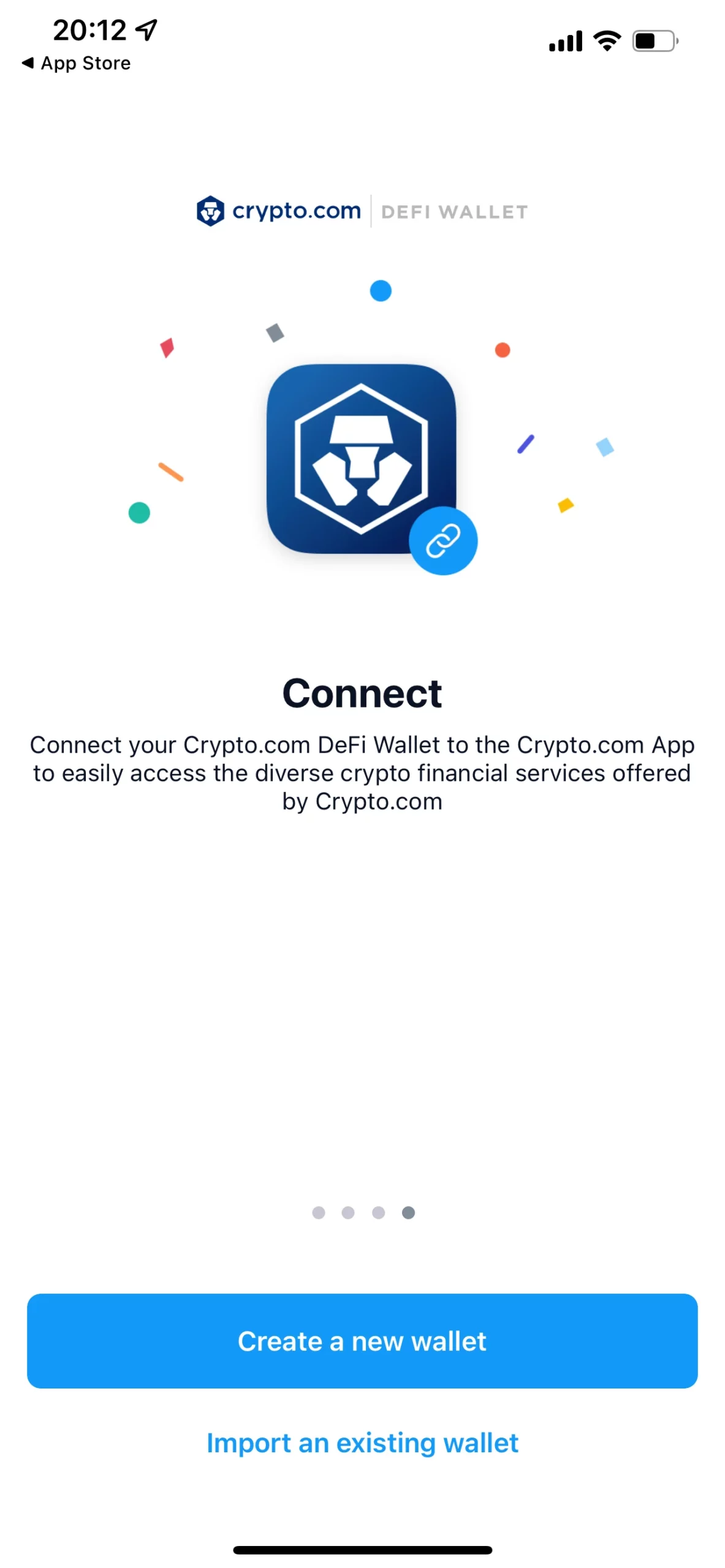 If two or more networks support the coin, you must choose the one you want (You will not see the Network Selection option if the coin is only supported on one network).
Enter the purchase amount and the credit/debit card to be used. Please keep in mind that the purchasing limit is linked to your Crypto.com account.
You'll have 15 seconds to double-check the information and confirm your purchase.
Enter the passcode for your Crypto.com App account. You may be required to undergo 3DS verification depending on your credit/debit card provider.
Now all you have to do is wait for your coins to come!
Please remember that as your purchase is an on-chain transaction, the processing time may vary. When you receive the coins, the order status will change to 'Completed.' Navigate to your wallet to view your balance.
How to Buy NEAR on CoinStats?
Did you know that you can buy NEAR directly on CoinStats with 0 additional fees? It's super quick and secure and allows you to buy crypto with your credit card right where you track and manage it. Here's how you can buy NEAR on CoinStats on web and mobile in a few simple steps.
Head over to the CoinStats homepage
Navigate to the Cryptocurrencies tab in the menu bar above and pick your desired cryptocurrency.
Click Buy Crypto
Select a portfolio or add a wallet address where the funds will be deposited
Choose MoonPay as the provider
Add the credentials of your payment method
Complete the payment
What Makes NEAR Unique
NEAR is an open-source, decentralized platform designed to accelerate the development of decentralized applications. Moreover, it aims to manage high-value assets like money and/or identity and make these apps resilient enough for the blockchain community and users. NEAR Protocol employs Nightshade technology to create a scalable, decentralized, and secure blockchain and improve transaction throughput massively. Nightshade is a variant of sharding where individual groups of validators process transactions across multiple sharding chains in parallel, increasing the overall capacity of the blockchain. Unlike "normal" sharding, Nightshade shards generate parts of the next block called "chunks." As a result, the NEAR protocol can execute up to 100,000 transactions per second and achieves near-instant transaction finality results through one-second block speeds while simultaneously keeping transaction fees close to zero.
In its goal of making applications deployed to the platform seamless for end-users and developers, the NEAR protocol has made the process of creating a wallet much more intuitive and user-friendly than other networks. NEAR has incorporated features like human-readable account names as opposed to only cryptographic wallet addresses common to Ethereum and the ability for new users to interact with dApps and smart contracts without requiring a wallet at all.
NEAR has improved the complex onboarding process of other blockchains by having human-readable addresses and creating decentralized applications with similar registration flow to what users have already experienced. Moreover, it provides developers with modular components, helping them start projects like token contracts or NFTs more quickly.
NEAR Token Economics
The NEAR token is used as collateral to store blockchain data and pay transaction costs. NEAR tokens are also used to reward stakeholders in the blockchain. Transaction validators earn NEAR token reward every epoch that amounts to 4.5% of the total NEAR supply annually.
Furthermore, developers that construct smart contracts earn a share of the transaction fees generated by their contracts. The remaining transaction fee is burnt, increasing the NEAR token's scarcity. NEAR has also created a protocol treasury, which gets 0.5% of the total NEAR protocol supply yearly to reinvest in the ecosystem development.
In addition to NFTs, the NEAR Protocol may support " wrapped " tokens from other chains. Similarly, NEAR has built a bridge with Ethereum that allows users to transfer ERC-20 tokens from Ethereum to NEAR.
NEAR is the native utility token utilized for:
Transaction fees and data storage,
Staking, allowing you to run validator nodes on the network,
Governance voting to determine how to allocate network resources.
How Many NEAR Coins Are There in Circulation
The total supply of NEAR is 1 billion tokens, according to the following token distribution:
Community Grants -17.2%
Operation Grants – 11.4%
Foundation Endowment – 10%
Early Ecosystem – 11.7%
Core Contributors – 14%
Backers – 17.6%
Small Backers – 6.1%
Community Sale – 12%
The NEAR Protocol launched its main net on April 22, 2020, with 1 billion NEAR tokens issued at genesis. Each year, 5% of new supply is released to maintain the network's epoch rewards, with 90% going to validators (4.5% overall) and 10% going to the protocol treasury (0.5% total). 30% of transaction costs are rebated to contracts that engage with a transaction, while the remaining 70% is burnt.
Who Are the Founders of NEAR Protocol
Alex Skidanov and Illia Polosukhin are co-founders of the NEAR protocol. They are both developers with substantial programming expertise.
The pair met while working at the U.S. startup incubator Y Combinator. In July 2018, they started working on a project to make it easier for developers to build and deliver software. This initiative evolved into the NEAR Protocol, which employs more than 40 people, including developers with previous expertise at Google and MemSQL.
According to the NEAR Protocol's official website, several creators have won or been nominated in coding and related contests, most notably the International Collegiate Programming Contest (ICPC).
Skidanov previously worked for both MemSQL and Microsoft, and Polosukhin contributed to the open-source machine learning framework for TensorFlow and Google Search.
How Is the NEAR Protocol Network Secured
NEAR uses a variation of the proof of stake consensus mechanism called Doomslug. Doomslug is based on a two-round consensus, and upon receiving the first communication round, the block is considered complete. This allows for near-instantaneous finality, where validators generate blocks in sequence rather than directly competing based on stakes.
The NEAR Foundation is a non-profit organization established in Switzerland and committed to protocol maintenance, ecosystem financing, and protocol governance.
How to Choose an Exchange to Buy NEAR
NEAR is available on several cryptocurrency exchanges. You must compare the exchanges' security, user experience, fee structure, supported coins, etc., to choose the one with the characteristics you need, such as affordable transaction fees, an intuitive platform, round-the-clock customer service, etc. Also, consider whether the cryptocurrency exchange is regulated by the Financial Industry Regulatory Authority (FINRA) and allows you to buy NEAR using your preferred payment method.
Let's look into the factors to consider while choosing an exchange:
Security
Security is arguably the most crucial factor to consider when choosing an exchange platform. Most major exchanges have been subject to several malicious hacks during their history. Ensure that your chosen platform has a reputation for excellent security so that your crypto stored on the exchange won't be compromised.
Payment Method
The best crypto exchange platforms support multiple payment methods. Ensure that your chosen exchange platform supports your preferred payment methods, such as debit, credit cards, bank transfers, etc.
Note: A platform like CoinStats integrates with multiple exchanges and digital wallets to enable seamless purchases and swaps.
Fee Structure
Brokers usually charge a small percentage in transaction fees. Ensure that you understand the platform's fee structure and note any hidden fees to avoid paying more than you can afford.
How Does NEAR Work
NEAR Protocol is a Proof of Stake (PoS) blockchain that aims to compete with existing platforms with its sharding method known as 'Nightshade.'
Nightshade
Sharding is a blockchain design that allows each participating node in the blockchain to only keep a limited fraction of the platform's data. Sharding allows the blockchain to scale more effectively, allowing for more transactions per second and lower transaction fees.
Nightshade enables NEAR Protocol to maintain a single data chain while dividing the processing into "chunks." Nodes process the data and add it to the main chain.
One of Nightshade's key advantages is that its architecture ensures fewer possible points of failure, as participating nodes are only responsible for maintaining smaller areas of the chain.
Rainbow Bridge
The NEAR Protocol contains an application called the Rainbow Bridge, which allows players to seamlessly move Ethereum tokens back and forth between Ethereum and NEAR.
To transfer tokens from Ethereum to NEAR Protocol, a user must first deposit tokens into an Ethereum smart contract. These tokens are then locked, and new tokens representing the original ones are produced on NEAR's platform.
Since the initial funds are stored in the smart contract, the operation can be reversed if the user desires to regain their original tokens.
Aurora
Aurora is a Layer 2 scaling solution based on the NEAR Protocol that enables Ethereum decentralized apps to be deployed on the NEAR network.
Aurora is created with Ethereum's scripting engine, the Ethereum Virtual Machine (EVM), and a cross-chain bridge that allows developers to connect their Ethereum smart contracts and assets seamlessly.
Developers can use Aurora to combine the low cost and high throughput of the NEAR Protocol with the Ethereum familiarity and network of apps.
Frequently Asked Questions
Can I Buy Near With Cash
There is no direct method for purchasing NEAR with cash. You can, however, utilize markets such as LocalBitcoins first to acquire BTC and then complete the remaining process by moving your BTC to the appropriate AltCoin exchange.
Can I Use Alternative Platforms to Buy Near Protocol or Bitcoin With Credit Cards
Yes, you can; all you have to do is go to Changelly, a simple trading platform, especially when buying Bitcoin using credit cards. It offers an automated cryptocurrency exchange, allowing buyers to purchase cryptocurrencies with a credit card and quickly swap them. Changelly has a basic user interface and easy-to-follow instructions to make it simple for people to acquire cryptocurrencies.
Conclusion
High transaction fees have driven many users away from Ethereum to cheaper alternatives like Binance Smart Chain (BSC), which, however, sacrifices decentralization. The NEAR protocol prides itself on its decentralization and transparency. The entire network is open-source, and NEAR Protocol's speed, scalability, and low fees already make it an appealing platform for both developers and users. The NEAR protocol's emphasis on providing a pleasant user experience also contributes to removing barriers to Web 3.0 adoption, letting even those with no prior crypto experience participate in the new open financial system.
The NEAR protocol has limited supply, making it a potential long-term store of value. Furthermore, the prospect of receiving staking incentives may increase the demand for NEAR, resulting in less supply accessible on the market.
NEAR is also required to pay for transaction processing and data storage. This implies that if the number of users, dApps, and data stored on NEAR grow, so will the demand for the NEAR tokens, potentially making them more valuable.
Investment advice Disclaimer: This content, including any information contained therein, is provided to you solely for informational purposes and does not constitute a recommendation by CoinStats to buy, sell, or hold any security, financial product, or instrument mentioned in the content. Retail investor accounts should carefully consider all the aspects before investing.