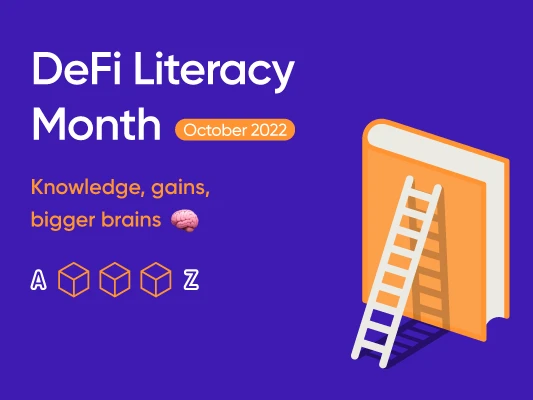 DeFi Literacy October: Learn & Earn With CoinStats
<! -- End of the Reviewed by section -->
We're excited to launch DeFi Literacy Month of October on CoinStats, a whole month jam-packed with a variety of events, partnership lectures, articles, and other forms of exclusive content from industry experts. Choosing the DeFi content spree on CoinStats Rewards, you'll unlock access to insider's push notification and learn the nitty-gritty of DeFi, thus preparing for a financially free future.
Decentralized finance is the future: Soon, people around the world will master the technological tools needed to eliminate all intermediaries and undertake free, borderless value transfers. DeFi Literacy Month will enable CoinStats users to become one of the early adopters of DeFi tools and models, obtaining much-needed skills of tomorrow.
We at CoinStats have worked very hard to put together a full and engaging agenda for the month. Inviting knowledgeable and insightful experts of the field, our team has prepared a comprehensive content spree for every aspect of DeFi, including DeFi protocols, swapping, staking, risks, and so much more. Learn with big industry players, such as Fantom, SushiSwap, OKC Network, MakerDAO, and many others.

So, what's the holdup? Go ahead and use ⚡1000 to claim the DeFi Literacy Reward, your gateway to exclusive push notifications and an online study room for closed lectures powered by PFPchat.
Look out for the announcements we'll be sending you – DeFi Literacy Month will soon take you on an exciting journey that will open up new vistas in the near future. Invest in yourself today to create a more secure and financially independent tomorrow!